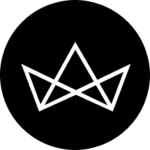 How to recreate Euphoria's inspired makeup looks that are all over social media now
You may notice a sudden influx of heavy glitter or bejewelled eyeshadow looks on social media — courtesy of HBO's newest hit series, Euphoria. It has indeed changed the way people do their makeup but not for the worse we're sure. Its harrowing plotline and strong production are making headlines, but have you seen the Instagram-worthy makeup looks the characters are sporting?
Makeup artist, Doniella Davy is the one responsible for these mesmerising beauty looks; the crystal-studded eyelids, heavily glittered eye, neon-washed brow bones, or lacquered and glitter-crusted lips — just to name a few. "Sam Levinson wanted the makeup to be used in an emotionally evocative, expressive way, to help show the journey of the teens on the show," Davy says in an article. Thus, the whole influx of Euphoria-inspired makeup looks on Instagram has begun and fortunately, it doesn't look too difficult to follow. We picked three favourites from the show and here's how you can recreate them.
Maddie's Ombre eyeshadow with rhinestones
Neutral eyeshadows are great, but we're switching our browns to pastels after seeing this makeup look on Maddie.
Start with a bright purple base. Apply the shade all over the eyelid but do not go over the crease line. Do not worry about rough edges, as it will be blended out immediately after this step.
Pick a light transition shade, a light pink for this look. With a fluffy blending brush, start applying the light eyeshadow right on the crease line where the initial purple eyeshadow meets. Both of the eyeshadows should be blended out nicely at this stage.
Here comes the fun part; start bedazzling. Instead of the usual cut crease using a concealer, Davy uses rhinestones. Start glueing on one by one, in the shape of your crease but take it up slightly higher than the norm.

Huda Beauty Obsessions Precious Stones Eyeshadow Palette in Amethyst, RM145

Make Up For Ever Graphic Liner Bright Black, RM110
Jules' gold eye makeup look
Normally, gold eyeshadows are only used on the inner corners, but for Euphoria — it's everywhere. This eye look may not be suitable for the usual errand-running day, but wear it to a special event and we're very sure you will attract some good attention. Davy uses hand-applied foil and rose gold accents to create this look.
Primer is important for this look. Apply your favourite eyeshadow primer and start going in with a light red shade. We recommend using a brush for a perfect smooth finish.
Now, go all out with the gold. You may choose to use actual gold foils or gold pigments that give similar results. Dust some in random splatters around your eye area. Don't be afraid to go over the lines, that's the appeal to this eye looks. Add some to the brows as well.
Finish off the look with a gold streak down, from the eyebrows down the lids and below the eye.

Tarte Unleashed Eyeshadow Palette, RM175

Nudestix Rock N Roller Eyeliner in Golden Rose, RM95

M.A.C Cosmetics Pigment Loose Colour Powder in Old Gold, RM101
Maddie's Twiggy-inspired look
Right off the bat, the first thing that you think of when you see this look is definitely Twiggy. The big doe-like eyes with thick eyeliner and exaggerated bottom lashes. Davy adds more flair with a glitter-crusted eye and graphic eyeliner. She completes the look with red lip liner and gloss.
Start by drawing the outline of the graphic eyeliner. Instead of drawing on your lid, draw a line across your crease. Add on two wings at the end and connect the line back to your eyelid. It may look difficult, but it's definitely doable.
Primer is definitely needed here when an eyeshadow look has tons of glitter on top. We suggest to go a couple of layers and not just immediately with the glitter. Start off with the primer, pink eyeshadow goes on next and then layer glitter eyeshadow of similar shade on top. For added shine, apply loose pigments on top as a finisher.
Don't forget the bottom lashes. Draw small thin lines across your lower lash line, but make it sparse. With the glitter eyeshadow shade from before, use a thin brush and apply short thin lines in between to complete the look.

Hourglass Scattered Light Glitter Eyeshadow in Aura, RM139

Anastasia Beverly Hills Jackie Aina Eyeshadow Palette, RM200

Dior Waterproof Eyeliner Pencil in Trinidad Black, RM89