From probiotic skincare to sustainable makeup, these new beauty products are the perfect items to add to your vanity table.
If you've been wanting to try out new skincare or makeup, there's no better time than now to do so. After all, it's the new year and the perfect time to reinvent yourself. Whether it's a new skincare item or a particular makeup product that you've seen making its rounds on social media, our list this month will surely have you add one or two items into your cart.
1
Fresh Kombucha Cleansing Treatment
Following the popularity of the Fresh Kombucha Facial Treatment Essence, the beauty brand is finally launching a new addition to the range: the Kombucha Cleansing Treatment. Make this product the first step in your skincare routine. It's a 3-in-1 cleanser which cleanses, repairs, and treats skin microbiota with prebiotic inulin, a naturally-derived ingredient with skin-balancing properties. This cleanser claims to be able to remove sunscreen, makeup, and pollution damage — quite nearly everything that's on our skin nowadays. To use the Cleansing Treatment, fully saturate a cotton pad with the product and gently wipe your face. If you have eye makeup on, gently press the cotton pad over the eye area for two seconds and wipe — gently. There is no need to rinse after. Follow up with the treatment essence after, and the rest of your skincare routine.
Shop here
2
Fenty Beauty Gloss Bomb Cream and Pro Filt'r Soft Matte Powder Foundation
While we've already spoken of the new Fenty Beauty products extensively here, these two new products are also worth mentioning in this list. The Gloss Bomb Cream is a highly-pigmented lip gloss available in five juicy shades. These shades are all shimmer-free and vegan, personally picked by Rihanna herself to flatter all skin tones. It's formulated with Vitamin A for hydrating comfort, while the XXL wand that comes with the Gloss Bomb Cream makes application easy.
As for the Pro Filt'r Soft Matte Powder Foundation, this is your ticket to easy yet flawless foundation application with just a swipe of product. It's light and airy with buildable coverage that gives you a soft matte finish without being cakey. There are 50 shades available for this powder foundation.
Pro Filt'r Soft Matte Powder Foundation
RM162
Shop here
3
Drunk Elephant Sweet Biome Fermented Sake Spray
Skincare with probiotics are all the rage these days, and with good reason. All the pollution in the air is messing up with our skin's microbiome, and just like how your gut needs probiotics, so do your skin. Drunk Elephant is hopping on the bandwagon with its newest product, the Sweet Biome Fermented Sake Spray. The brand's first spray-on skincare product is formulated with a cocktail of fermented sake extract, kombucha, and hops to rebalance the skin's natural barrier, also known as the acid mantle. It also contains coconut water and sodium PCA that acts as antioxidant protection and hydrator for the skin, while natural minerals reduce skin's redness and promote healthy collagen production. Use it anytime you feel like recharging your skin's moisture levels or use it in between skincare products at night to really plump up the skin and improve the absorption of your skincare.
Shop here
4
Lush Makeup
At long last, Lush Makeup makes its way to our shores. Kicking off the launch are three core products that everyone will find useful: a lengthening mascara, lipsticks, and liquid liners. True to the brand's core of being sustainable, vegan, and cruelty-free, you'll find that these makeup products reflect the same ethos.
The Lush Lashes mascara has very little preservatives and formulated with beeswax and gum acacia to hold lashes in place, while wheatgrass and extra virgin coconut oil nourishes and encourages the growth of your lashes. The Naked Refill Lipsticks are just as they sound — lipstick bullets without the casing. The idea is that you can insert them into any of your old lipstick twist cases, but Lush also sells its own Refillable Lipstick Case. Finally, Lush Eyeliners will be your new edgy makeup companion. Five statement shades are available and housed in a glass jar. Use it as eyeliner or liquid eyeshadow — they are all gentle on the eye, formulated with organic fair trade aloe vera gel and jojoba oil.
Shop here
5
Laneige Perfect Renew range
It's not often that Laneige releases a brand new range, so when it does, you know it's going to be good. The all-new Perfect Renew range is a result of Laneige's 25-year experience in skin science and focuses on anti-ageing products. At the heart of the range is the Perfect Renew Youth Regenerator, a concentrated essence that aims to promote energy and collagen production with Glyco-Miracle, a combination of Energy-Glyco and Tripeptide to restore skin to its "high-definition" state in seven days.
The Perfect Renew Youth Regenerator is the second step in the range, with other products including the Perfect Renew Youth Skin Refiner, Perfect Renew Youth Emulsion, Perfect Renew Youth Regenerating Eye Cream, and Perfect Renew Youth Regenerating Cream. Use this range if you feel that your skin has been looking lacklustre and showing the classic signs of ageing: fine lines, enlarged pores, wrinkles, and more.
Perfect Renew Youth Regenerator
RM265
Perfect Renew Youth Skin Refiner
RM165
Perfect Renew Youth Emulsion
RM175
Perfect Renew Youth Regenerating Eye Cream
RM215
Perfect Renew Youth Regenerating Cream
RM260
Shop here
6
Mamonde Rose Blemish Clearing Serum
Is maskne still getting you down? Perhaps this new release from Mamonde can be of help: the Rose Blemish Clearing Serum. Touted to give you brighter and clearer skin with an improvement on acne scars in just seven days, this serum is formulated with a Triple-Rose Complex comprising three types of roses: Damask Rose, White Rose, and Centifolia Rose. These help to soothe and moisturise skin while having blemish-control properties, lighten acne scars, and give skin an overall clearer and brighter complexion. It can be used in both your day and nighttime skincare routine, as its gel texture instantly absorbs into skin without leaving a heavy and sticky feeling.
Shop here
7
L'Occitane Happy Shea (limited edition)
From L'Occitane's iconic favourite shea butter line comes a new fragrance that's sure to delight all. Alongside the calming, buttery smell of shea is an invigorating and delicious citrusy scent. This limited-edition scent will be available across all L'Occitane's best-selling body products, including the Hand Cream, Ultra Rich Body Cream, Ultra-Light Body Cream, and Shower Cream.
Shop here
8
Melvita Argan Bio-Active range
Yet another brand jumping on the probiotic skincare bandwagon is Melvita with its latest Argan Bio-Active range. Alongside the brand's signature ingredients of organic argan oil, the range is also formulated with microbiotic argan oil, a 100% natural ingredient consisting of yeast to reinforce the skin's natural barrier. It also has 20 times of micro fatty acids to stimulate collagen synthesis for firmer and smoother skin. Within the formula is also raspberry postbiotics, Melvita's brand new ingredient enriched with good bacteria to strengthen the skin's microbiome while lifting and renewing skin with natural AHAs.
The Argan Bio-Active range has four products: the Intensive Contouring Serum, Intensive Lifting Cream, Intensive Lifting Fluid, and Lifting Eye Care.
Intensive Contouring Serum
RM295
Intensive Lifting Cream
RM295
Intensive Lifting Fluid
RM265
Shop here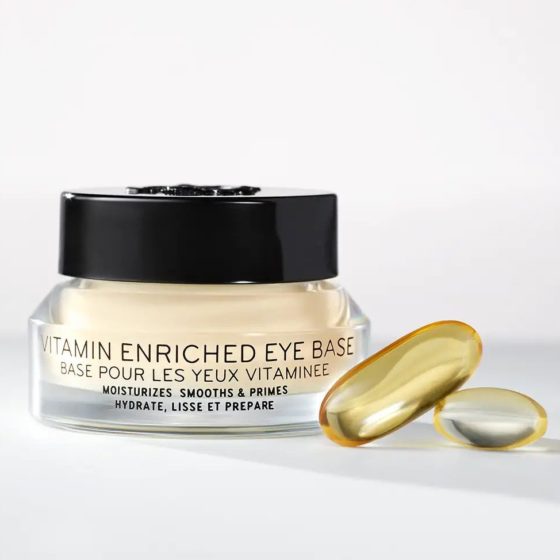 9
Bobbi Brown Vitamin Enriched Eye Base
If you've been a huge fan of Bobbi Brown's best-selling Vitamin Enriched Face Base, you'll be happy to know that the brand has finally released a tinier version designed for the eye area. Like its big sister, the Vitamin Enriched Eye Base is designed to hydrate, brighten, de-puff, and prime the eye area so your makeup will glide on smoothly and stay put all day. Formulated with sodium hyaluronate, shea butter, Vitamin A, B12, B3, and C, this product is hydrating but not so heavy that you'll feel weighed down.
Available exclusively at all Bobbi Brown Cosmetics Counters nationwide.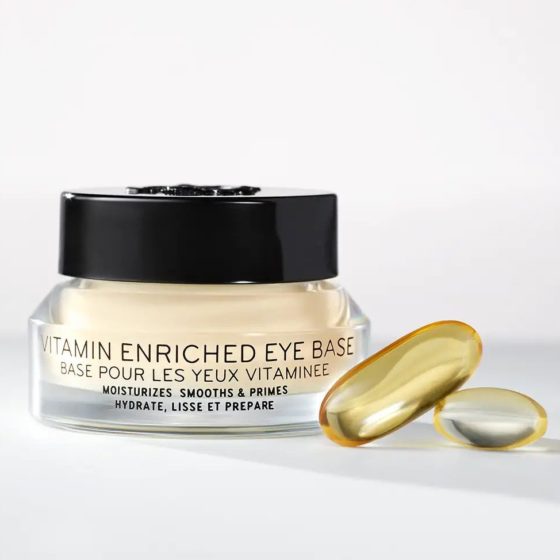 Find a store
10
The Body Shop Drops of Youth Bouncy Jelly Mist
The Body Shop has just launched a new product that's guaranteed to lend some fun into your skincare routine. The Drops of Youth Bouncy Jelly Mist is the latest addition to the Drops of Youth range and allows you to spritz on a layer of protection when you're at home or outside. It's made with 96% naturally-derived ingredients, one of which is edelweiss stem cells. A fine gel-to-mist formula settles on the skin and blocks out any fine dust, protecting the skin from daily environmental aggressors. Of course, it also hydrates and refreshes the skin, perfect to use in-between products to layer.
Shop here
11
Gucci Beauty Sérum De Beauté Fluide Soyeux and Fluide De Beauté Fini Naturel
Following the immense success of its beauty powder launch, Gucci Beauty is giving what its fans want and releasing two base makeup products: the Sérum De Beauté Fluide Soyeux, a silk priming serum; and Fluide De Beauté Fini Naturel, a natural-finish fluid foundation. The priming serum acts as a base to smooth out the skin and give it a luminous soft glow while evening out the skin tone. Once that settles, go in with the fluid foundation, which has a lightweight but buildable formula. The silky foundation has a natural finish and is available in 25 shades.
All products are available at the Suria KLCC Gucci Beauty store and Gucci Beauty counter in Sogo Southkey Mall.
Sérum De Beauté Fluide Soyeux
RM245
Fluide De Beauté Fini Naturel
RM265
12
Sulwhasoo Perfecting Powder and Perfecting Foundation
Yet another beauty brand that's releasing a fresh new line of base makeup is luxury South Korean brand Sulwhasoo. These new base products are inspired by hanji, a type of Korean paper that lasts a thousand years, as well as the brand's air-permeable makeup technology. The result is base makeup that is breathable and comfortable to wear, perfect for not only our weather but the age of face masks. 
The Perfecting Foundation is a light fluid foundation that doesn't clog the pores, yet has long-wear properties of up to 12 hours. The Perfecting Foundation is available in five shades. For those who prefer a powder compact over a liquid foundation, the Perfecting Powder will serve you well. It's formulated with a 'moisture coating powder' that doesn't give skin a cakey look upon application, but instead moisturises skin thanks to squalane. The Perfecting Powder comes in three shades, one of which is a transparent 'universal' shade.
Perfecting Foundation
RM250
Shop here