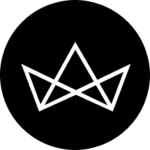 This RM5,750 La Prairie Platinum Rare Cellular Night Elixir promises to make your skin 10 years younger
Known for producing one of the world's most expensive skincare products, La Prairie is not a foreign name. It made waves in 2008 when it launched its Cellular Cream Platinum, a face cream priced at over RM4,000.
Now, La Prairie has done it again with a new addition to the Platinum Rare range: The Platinum Rare Cellular Night Elixir.
If you thought the previous Cellular Cream Platinum was exorbitantly priced, or thought similarly of the Menard Authent II Cream, you'll be in for a surprise. For only 20ml of product, the La Prairie Platinum Rare Cellular Night Elixir is priced at RM5,750.
Getting beauty sleep is not all wordplay — it is actually paramount that you clock in enough hours at night to ensure that your skin is able to regenerate and enhance its cell renewal process. It's evident in your skin when you don't get enough rest: You get a dull, sallow complexion and more breakouts. But with the Platinum Rare Cellular Night Elixir, your nighttime skincare game is going to go up.
This nighttime serum contains the highest concentration of Exclusive Cellular Complex, a patented technology that effectively protects the skin against ageing and damaging environmental influences. The formula is coupled with Advanced Cellular Complex, which boosts the skin's respiration, immunity, and detoxification potential. With these two complexes combined into the Platinum Rare Cellular Night Elixir, the serum becomes the brand's most powerful regenerative skincare yet.
So, make this serum a part of your nighttime skincare routine and watch your skin rejuvenate itself. It works overnight to transform your complexion as you sleep, and you will wake up with a firmer and more improved skin texture. According to the brand, its latest product is so powerful, you only need one drop to see the difference.
There's only one way to find out if this is true — spend a cool RM5,750 on it.