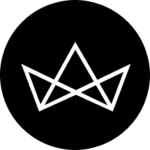 Sephora's "My Beauty Power" campaign wants you to create your own beauty standards
It's always been about you and your own definition of beauty.
Beauty isn't a one size fits all. We're all just different in our own ways; it's as simple as that. Gender, age, physique, and style — every one is unique and you can use that to your advantage in the aisles and aisles of products at Sephora. In this magical wonderland of skincare, makeup, hair, and more, you'll never run out of options to create and express.
Sephora SEA's newest campaign My Beauty Power celebrates the strength in defining and creating your own beauty. This new brand positioning and tagline is all about the power of recognising one's innate beauty and unleashing it in a way that resonates personally with each individual. Sephora steps into this journey by offering this unrestricted beauty environment; whilst providing the freedom and tools to these individuals that would want to express their beauty choices. It encourages people to embrace their own beauty and also unleashing for the world to see and admire.
My Beauty Power is about strength. It's about discovering what your inner beauty is, being unapologetically yourself and going a step further to celebrate what's uniquely beautiful about you. This campaign resonates strongly with Sephora's DNA, which aims at offering an inclusive, fearless environment to build strength and self-confidence through beauty in every part of the world where the brand is present.

Alia Gogi, President of Sephora Asia
As there is no singular expression of beauty, numerous beauty choices are introduced to cater to all individuals. These three are the main pillars of the season, featuring new products that might be able to help you to express or simply enhance your beauty routine.
Products are available at Sephora in-stores, Sephora.my and you can download Sephora app as well. Follow Sephora on Facebook and Instagram for the latest beauty updates.
1
Mighty Multitaskers
Multi-purpose products were a driving force for people who are always on-the-go. But now in a pandemic-situation, these have also became a necessity for those that are just working at home — because less time spent on skincare and makeup is more sleep-in time, right? Huda Beauty's new #FauxFilter Foundation Stick gives you a perfectly contoured-complexion in just minutes; add some glow on the high points of your face for virtual meetings with Wishful's Thirst Trap Juice; Mixing One/Size's Secure the Blur Makeup Magnet Primer with Becca's Light Shifter Dewing Tint gives it longer staying power.
Huda Beauty #FauxFilter Foundation Stick
RM120
Wishful Thirst Trap Juice
RM240
One/Size Secure the Blur Makeup Magnet Primer
RM136
Becca Light Shifter Dewing Tint
RM135
2
Clean @ Sephora
Clean beauty is a rising trend — it encompasses products that are free of nasties and only filled with clean ingredients that are guaranteed safe for the skin — plus point if it's sustainable. Products that are labeled Clean @ Sephora echo the same concept, and are formulated with Formaldehydes, Oxybenzone, Sulphates and other ingredients you'd most like to avoid.
Tatcha's The Dewy Serum, Dr. Dennis Gross' B3 Adaptive SuperFoods Rescue Super, Frank Body's Charcoal Mask and Scrub, Tarte's Tartelette Juicy Amazonian Clay Eyeshadow Palette and Briogeo's Don't Despair, Repair! Super Moisture Conditioner are all part of this newly-catered line at Sephora.
Tatcha The Dewy Serum
RM415
Dr. Dennis Gross B3 Adaptive SuperFoods Rescue Super Serum
RM345
Tarte Tartelette Juicy Amazonian Clay Eyeshadow Palette
RM210
Frank Body Charcoal Mask and Scrub
RM95
Briogeo's Don't Despair, Repair! Super Moisture Conditioner
RM265
3
Hair Heroes
Restricted hair services may be bad news to our strands, but the Hair Heroes at Sephora will be able to lift them up during the lockdown. These are what's available in Sephora, ranging from basic necessities like shampoos to scalp exfoliators, that can give you the same healthy, bouncing hair that you can achieve in hair salons. Ouai's Fine/Medium Treatment Masque instantly restores hydration; Virtue Labs' Exfoliating Scalp Treatment exfoliates the scalp with rice beads and fruit enzymes; Percy & Reed's Bye Bye Dry Hydrating TLC Mask deeply hydrates and nourishes the hair.
Ouai Fine/Medium Treatment Masque
RM165
Virtue Labs Exfoliating Scalp Treatment
RM195
Percy & Reed Bye Bye Dry Hydrating TLC Mask
RM117