We'd imagine this is how your regular cleansing routine is like: squeeze the cleanser on your palms, lather up with water, massage foam into face, rinse face with water, pat dry, and then feel like you've just had a face lift with all the tightening that's going on. That's typically what you get with a foaming cleanser — not so much with gel cleansers.
Decades of marketing have taught us that the more foam you get whilst cleansing, the cleaner it's going to get. It will take some getting used to, but less foam is in fact, better for dry skin. Gel cleansers don't foam up as much, which in turn, won't strip skin of its natural oils.
Use your gel cleansers as your first cleanser in the morning and your second cleanse at the end of the day, after removing your makeup. We have a selection of gel cleansers for you to pick from, depending on your skin condition and preference — none of which will dry your skin out.
If you're prone to acne and skin congestion, try Peter Thomas Roth's Irish Moor Mud Purifying Cleanser Gel to draw out impurities from skin. If you want something super gentle on the skin, there's Fresh's iconic Soy Face Cleanser and the brand new Shiseido Waso Quick Gentle Cleanser made of natural ingredients. Those with sensitive skin may want to try out Laneige's Fresh Calming range, which also includes a gel cleanser. Here's more.
1
Peter Thomas Roth Irish Moor Mud Purifying Cleanser Gel
Don't let the black gel cleanser scare you — the blackness actually comes from 9,000 year-old black moor mud harvested by hand from the Irish countryside, which is rich in nutrients and antioxidants. Other ingredients in the cleanser like black hijiki seaweed, volcanic ash, activated charcoal, tea tree oil help detox, refine skin texture, and draw out impurities.
2
Laneige Fresh Calming Gel Cleanser
Specially designed for young skin that is oily yet lacks moisture, the Laneige Fresh Calming Gel Cleanser is perfect to balance out 'oily-dry' skin: extremely dry skin that over-produces sebum. The gel cleanser is packed with ingredients that help soothe your complexion and also contains deep seawater to help moisturise skin. This one is your best bet for a low-irritant cleanser.
Price unavailable. Available at all Laneige stores.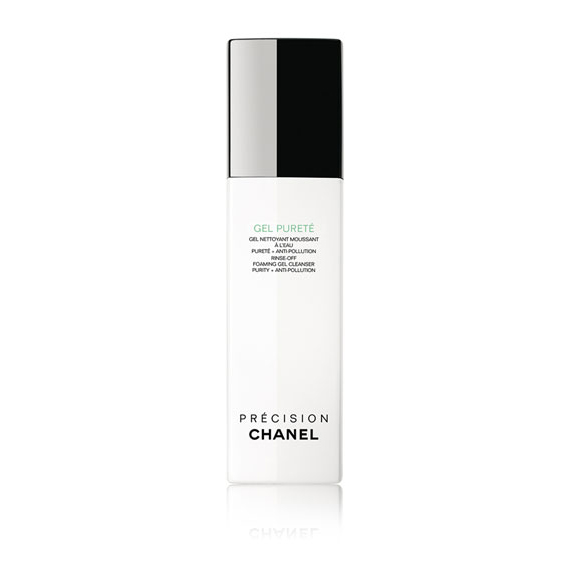 3
Chanel Gel Purete
Oily and combination skin will love the gentle Chanel Gel Purete. It also has anti-pollution properties thanks to tulip tree extract and meadowsweet extract, which will help get rid of all the free radicals that get trapped in your skin after a day out in the city. The gel cleanser will help eliminate excess sebum without stripping skin of its natural oils.
Price unavailable. Available at all Chanel Fragrance & Beauty Boutiques.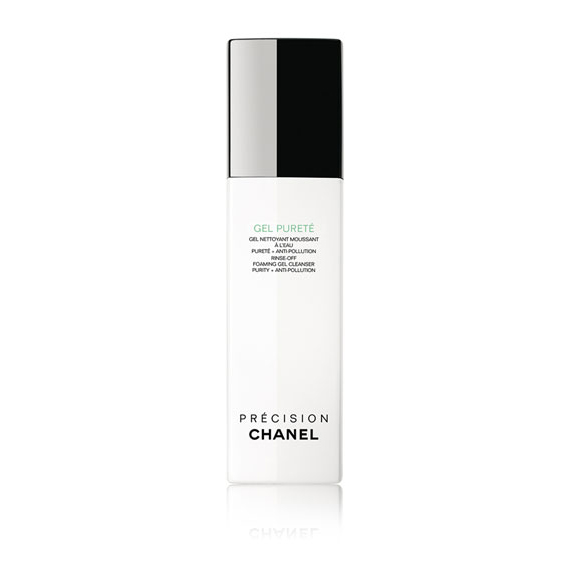 4
Fresh Soy Face Cleanser
While most cleansers are catered to a specific skin type, the Fresh Soy Face Cleanser is suitable for all skin types — which means you can also share this with your partner. It's extremely gentle, containing soy proteins, rosewater, cucumber extract, and borage seed oil. The soy proteins maintain skin elasticity, the rosewater calms your skin, the cucumber extract soothes, and borage seed oil nourishes skin.
5
Shiseido Waso Quick Gentle Cleanser
A part of the all-new Shiseido Waso range, the Waso Quick Gentle Cleanser is made out of one very sweet yet nutritious ingredient: honey. Honey has natural antibacterial and skin-plumping properties, which makes this cleanser extremely gentle on the skin. The cleanser is also all-natural and doesn't contain alcohol nor oil resulting in skin that feels clean and surprisingly moisturised.