We get the drill with all the new fancy launches from international brands but have you noticed the sudden rise of Malaysian beauty brands? They are growing immensely in the local scene thanks to the fact that they are specially catered for Malaysians by Malaysians who fully understand our unpredictable weather and the various skin tones.
Most of them are vegan, cruelty-free, halal-certified and even wudu-compliant which our Muslim sisters are able to use and feel beautiful without any concerns. Adding on to the long list of pros about Malaysian beauty brands is that they are on a more affordable price range. When you purchase from them, not only will you get high-quality products that are reasonably priced, you'll also look great and are helping the local scene to grow.
Here are 7 of them for you to discover now.
1
Syed Faizal Beauty
With more than 10 years of experience in the makeup industry, it's no surprise to see makeup artist, Syed Faizal to launch his own makeup brand. The brand launched in 2016 with just lip and eyeshadow products, called 'Bibir' and 'Mata'. He recently expanded the brand's range by releasing face palettes and bigger eyeshadow palettes which he said that can be used for any occasion and in any way you desire.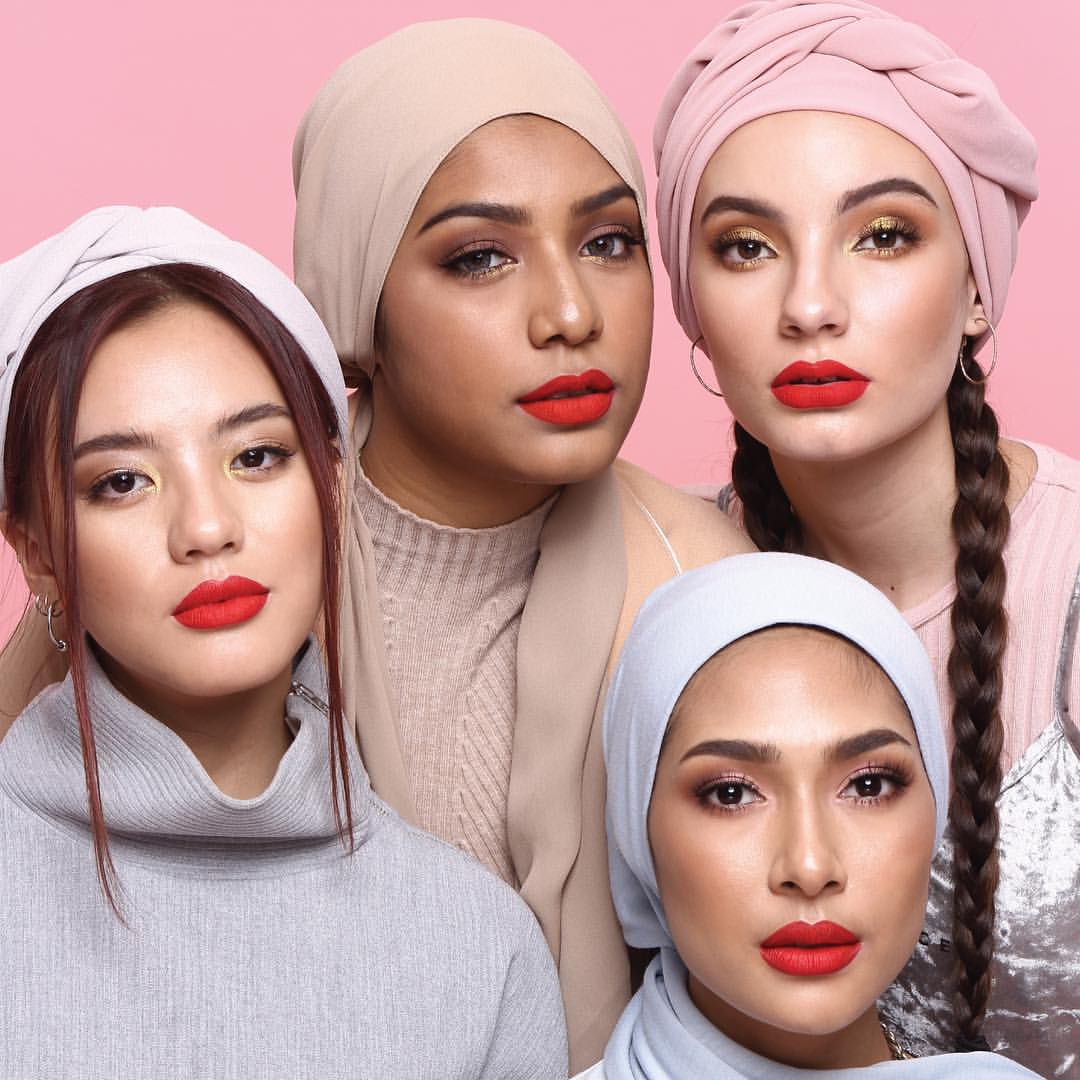 2
Orkid Cosmetics
Orkid Cosmetics is not only halal-certified, but they are also cruelty-free and vegan. All of their products are made in Malaysia, including its ingredients and formulas that are sourced locally. Everything is guaranteed safe on the skin so you can go ahead and look beautiful without the worry of it reacting to the skin. The Matte Suede lipsticks are one of their bestsellers, which are available in a wide array of colours and suitable for all Malaysian skin tones.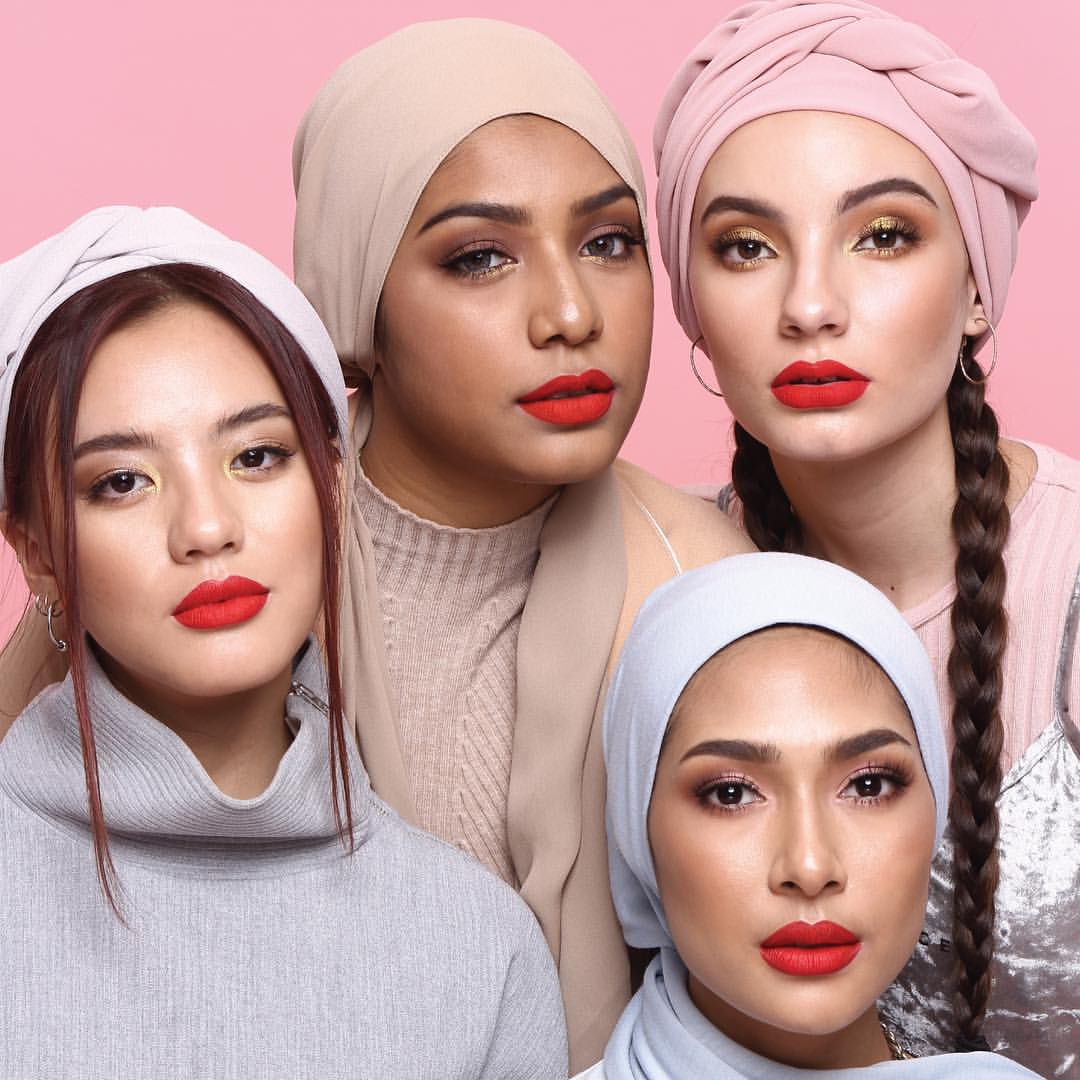 3
dUCk Cosmetics
Of course — dUCk Cosmetics will most definitely be on this list. One of the biggest Malaysian beauty brands, dUCk is parked under the dUCk Group who is known for its luxury scarves and is owned by Vivy Yusof. The brand expanded quite a fair bit since it first launched. It started with just lipsticks, but have grown with a full range of makeup essentials. So on top of lipsticks, there are also primers, foundations, mascara, setting powders, eyeshadow and face palettes, makeup brushes and definitely more in the future.
4
Velvet Vanity
Another vegan and cruelty-free brand in the market is Velvet Vanity. The ultra-modern and fun makeup brand based in KL is inspired by the elements of youth culture, which includes beliefs, behaviours, styles and music — which many would find relatable. They currently have liquid lipsticks and glosses on their website and certain retailers across KL.
5
Sugarbelle Cosmetic
Sugarbelle Cosmetic is on the right track in providing modern Muslimah with makeup products to look beautiful. They are paraben-free, halal certified, wudu-friendly, vegan and cruelty-free. The brand started in 2014 with just a handful of products, mainly liquid lipsticks. Now they've expanded their range to even foundations too. They are also the first Malaysian brand to be sold in pharmacies.
6
Nita Cosmetics
Aznita Azman started Nita Cosmetics in 2016, creating each product as a reflection of her travel experiences — incorporating local customs, traditions and even cuisines. Get this — most their makeup products are named after food. For example, the makeup sponge is named 'bahulu', and it comes in a variety of shades that are also named after food, 'mata kuching' eyeliner and mascara, and sirap lipsticks.
7
SO.LEK Cosmetics
Aside from the evident meaning of SO.LEK (which means makeup in Bahasa Malaysia), 'SO? Relax!' is often used by siblings, Dahlia Nadirah and Luqman Hakim — so it made sense to include it into the name as well. The idea of creating an affordable yet high-quality makeup brand came about when Dahlia visited local pharmacies in New York City. She noticed how reasonably priced they are without jeopardising the quality of the products. They have quite an array of products, from lipsticks to nail polishes.