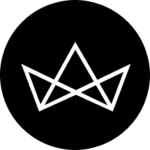 These makeup looks from Paris Haute Couture Fashion Week 2019 could be your next beauty inspiration
It's no longer just glossy eyelids and winged coloured eyeliner. We're seeing a huge influx of heavy eyeshadow looks at the recent Paris Haute Couture Fashion Week. That's not all — natural-looking skin is also the in thing according to these fashion giants. Heavy eye shadow effects but light and natural-looking complexion indeed gives out a more balanced look.
These makeup looks are the ones that caught our eye. And the best part of it all? — it's totally wearable. Hard to believe? Read on to find out more.
Jean Paul Gaultier
It's all about glitter at Jean Paul Gaultier's show. And it's not just any plain, one-shade shimmery glitter — it's duo-chrome. Makeup artist Erin Parsons used shades of red, yellow, green and silver and apply them in a very simple shape that emphasises the eye. Since the glitter is already so expressive and can be seen across the room, she decided to keep it simple and easy — which also means that it'll be uncomplicated for us to follow. It's a great idea for the year-end holiday too.
Elie Saab
Talk about an intense winged eyeshadow. No eyeliner is required here if you can get your eyeshadow as sharp as Elie Saab's. The models were seen with heavy brown, neutral eyeshadow shades for both top and bottom eyelids. The sleek clean line is made obvious — which we recommend either using a sharp-angled eyeshadow brush to create the winged look or use a makeup remover and gently swipe across for a sharp edge. The rest of the makeup is simple, with what looks like just regular lip gloss on the model's lips.
Dior
Dior Beauty Creative and Image Director Peter Philips went with a black smoky eye for this season's collection. "Beautiful on every woman, every girl — no matter what the skin tone is, a smoky eye always works," he told The Zoe Report. And just that statement alone has won us over. It may look heavy on the eyes but Philips kept it all-natural on the skin. It's minimal yet edgy; so easy to create yet very impactful.
Chanel
Chanel may have made glasses cool again. This will be the makeup look we're be wearing all-year-long whenever we have our pair of glasses on. Global creative makeup and colour director for Chanel, Lucia Pica had the models go down the runway with a simple cat-eye look and natural-looking skin — which is a look we undoubtedly can follow with ease. The look is accompanied by thick brows, which you can do the same by applying a clear brow gel.
Featured and hero image: Delphine Achard for WWD