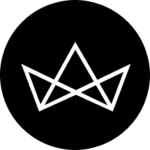 Here's why bakuchiol, the natural retinoid alternative is a trending skincare ingredient
You might have seen the name bakuchiol crop up recently in the beauty industry, and with good reason. It's touted to be the next best alternative – or perhaps even better – than retinol, an anti-ageing favourite ingredient.
There's nothing this vitamin A derivative cannot do — apart from its anti-ageing benefits, it resolves acne issues and dark spots, helps reduce skin texture issues and boosts hydration. The one caveat to retinol's domination is that it can be quite a harsh ingredient so those with very sensitive skin tend to react poorly to it. That persistent problem is now a thing of the past with the entry of bakuchiol, an all-natural alternative to retinol that is steadily revolutionising the skincare mainstream.
What is bakuchiol?
Bakuchiol is an extract sourced from the Psoralea corylifolia plant. It has been historically used in Ayurvedic and traditional Chinese medicines, though modern science began to delve into its benefits and uses in the early 80s. Its cosmetic viability arose after clinical studies proved that bakuchiol mirrored retinol's characteristics when applied on the skin, and so, brands began adopting bakuchiol into their skincare formulations as a "clean" alternative.
Why should you try bakuchiol?
Bakuchiol-based skincare definitely has a market with people who have struggled with retinol but would like to experience the compound's potential. Beyond that, it is also an all-natural alternative that fits right in with the current wave of green, clean beauty being on the tip of everyone's tongues and vanity tables.
This gentle, floral extract also one-ups retinol because it is suitable for both day and night time use, unlike retinol being a before-bedtime-only product due to it increasing the skin's photosensitivity. With bakuchiol, you have a natural anti-ageing product that serves to hydrate, reduce blemishes, and combat a myriad of other woes without the pain points of its chemical counterpart. There's little to argue against integrating bakuchiol into your skincare routine, STAT.
Where to get started with bakuchiol?
Malaysia may not be on the bakuchiol bandwagon as much as the West yet, but there are a number of brands bringing products with the star ingredient that are available to Malaysians, like these:
Bybi Beauty Bakuchiol Booster
Bybi Beauty is known for its skin-boosting serums, and one of their most popular versions is their Bakuchiol Booster. This oil-based formula is soothing, alleviates textural issues and bolsters collagen production, making it an anti-inflammatory and anti-ageing shot for your skin when you need it.
RM68. Available at Sephora.
Ren Skincare Bio Retinoid Anti-ageing Cream
Ren is known for its anti-ageing prowess, and their Bio-Retinoid cream takes that claim a notch further. This cream utilises only plant-based anti-ageing ingredients, which includes bakuchiol, top of microalgae extract to lift the skin and white beggar's tick flower for smoothening wrinkles.
The Inkey List Bakuchiol 1%
The Inkey List is a brand focused on minimalism, both in design and in their approach to formulations. Their Bakuchiol cream is a daily-use moisturiser with the plant-based active as the hero — simple, clean and effective in both make and method.
Skyn Iceland
Bakuchiol is not just the domain of oils, serums and creams. Its anti-inflammatory properties are even harnessed in the form of blemish patches, a now-popular remedy to absolve your complexion of those pesky zits that just won't succumb to topical treatments. Skyn Iceland's version uses bakuchiol, among other nourishing ingredients, to purify and fight inflammation, diminishing your zit faster than your regulation patch.
RM84. Available at Sephora.
Allies of Skin Mandelic Pigmentation Corrector Night Serum
Similar to the blemish patches from Skyn Iceland, bakuchiol exists as a supplementary ingredient in the Allies of Skin's Mandelic Pigmentation Corrector Night Serum. This overnight serum, with a pH level of 3.5 is designed to treat stubborn pigmentation, melasma, large pores, breakouts that seem to reappear all the time, uneven texture, and blackheads.
RM383. Available at Sephora. 
This article was first published in Lifestyle Asia Singapore.