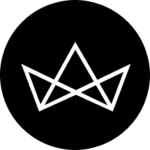 Beauty buys: Lancôme's upgraded Advanced Génifique, Kora Organics' Noni Bright, and more
It's skincare galore in this month's edition of beauty buys. Each of them targets different skin concerns — ageing, dull skin, fine lines and more. What is your main skin concern? Continue on reading to see what is new for this month of September, which could be put to great use for your skin.
Melvita's Argan Rose Scented Oil

It's a fact that argan oil is loved by many, hence the reason why Melvita's Organic Argan Oil is one of the brand best-selling products. It can be part of your skincare routine, a DIY face mask, nourishing body oil, hair treatment and protection, and DIY hand or foot mask. Now the brand has released a scented version of the Organic Argan Oil — this one is scented with rose essential oil. Notes of Bulgarian rose, Geranium and Verbena will heighten your experience using this product. The same formula that is already so rich in nutrients now is amplified, exuding an even more relaxing quality with its rose scent.
Lancôme's new Advanced Génifique

Lancôme's iconic little black bottle gets a big and advanced upgrade. Since its launch in 2009, millions of Advanced Génifique were already sold worldwide prior to this. The brand has upgraded its formula with microbiome science, that is proven to be even more effective and provide more results than before. The formula contains 7 pre- and probiotic fractions that act on the microbiome, which is the healthy balance of good and bad bacteria on your skin. Once balanced, the skin will be able to protect against pathogens and liberates antioxidant proteins, modulates excessive inflammation and strengthens skin barrier to build resilience. One dropper releases 30 million pre- and probiotic fractions, so skin will recover faster, feel stronger and look visibly younger.
Swissline Cell Shock Age Intelligence Eye Zone Booster
Swissline recently releases the Eye Zone Booster, meant to be used to amplify any eye care product. It contains 2% targeted caffeine that significantly increases drainage around the eye area while detoxing the delicate skin for a fresh-looking and rested look. The product also has ceramides that help smoothens out the skin underneath the eye area and reduce the appearance of fine lines. Its watery gel texture also made it possible for layering under any product.
Kora Organics' Noni Bright Vitamin C Serum
We all know about the wonders of  Vitamin C, now Kora Organics has also hopped onto the bandwagon by releasing its first-ever Vitamin C product — the Noni Bright. It's a potent serum, containing 12% Vitamin C in just this one bottle thanks to its Vitamin C Superfruit Complex — which includes Kakadu Plum, Acerola Cherry, Orange & Lemon Peel, Noni and 12% Ascorbyl Glucoside for powerful results. That's not all — Sodium Hyaluronate, Olive Leaf Extract and Red Pepper further improve your skin in terms of texture and elasticity. Skin will be toned, brighter, glowing and protected from environmental ageing by just using this once a day.
Fresh's Sugar Strawberry Exfoliating Face Wash
Nothing like the smell of sweet and fresh strawberries while you cleanse — and exfoliate. Fresh's newest multi-tasking product gently exfoliates and cleanses while refining skin's texture to reveal soft, supple, smooth skin. There are two sizes of sugar crystals in its texture, which gradually melt onto the skin to refind its texture and pores. It may sound abrasive but Sugar Strawberry Exfoliating Face Wash is suitable for everyday use as Fresh is the first brand who pioneered the use of sugar as a non-drying exfoliator. Also in its formula are strawberry extract that helps maintain a healthy, toned complexion as well as soapberry peel extracts as its cleansing agents.