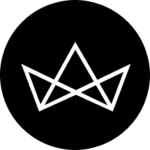 Beauty Buys: Laneige's Time Freeze, Chanel's Sublimage L'Essence Lumiere, and more
Two big festivities are coming up in February, Valentine's Day and Chinese New Year — giving us more the reason to buy these newly released products. This time, we have a mixture of both makeup and skincare, regular and limited-edition products, so we pretty much covered the entire base on what to buy or use until the next month's edition of beauty buys.
Chanel's Sublimage L'Essence Lumiere
With harmful UV rays and pollutants wandering in the air, even the most radiant skin can go dull if not taken care of properly. Skin loses its elasticity and dark spots will be more apparent —  and that's where the benefits and properties of Chanel's newest skincare product, the Sublimage L'Essence Lumiere, comes in. The Anthyllis (anthyllis vulneraria), a sun-loving plant, is the key ingredient. It has the ability to brace through hostile environments which is exactly what our skin needs to be as well to withstand the harmful pollutants. This latest innovation from Chanel simultaneously improves every aspect of radiance — so not only it will look fresh and radiant but also stay healthy.
Available starting February at all Chanel outlets and counters, priced at RM1,942
Laneige's Time Freeze line
The Time Freeze line is now a complete anti-ageing solution — with the addition of its newly launched refiner and emulsion. With the other products focusing on moisturisation and firmness, the Time Freeze Skin Refiner contains lecithin which helps deliver elastic particles into the skin and at the same time retain water on the skin barrier from evaporating, while the Time Freeze Emulsion ensures skin stays balanced and glowy. It is a whole line that targets different aspects of ageing, including the lines around the eye area.
Available now at all Laneige stores nationwide
Laura Mercier's Flawless Lumière Radiance-Perfecting Foundation
The brand known for its foundation formulas, ultra-lasting powders has added a new liquid foundation to their big range and it is the new Lumière Radiance-Perfecting Foundation. This one goes beyond coverage, the formula is enhanced with skincare ingredients so skin is also constantly nourished and moisturised underneath multiple layers of makeup. A powerful antioxidant, Vitamin C is one of its key ingredient, which helps with the skin's natural radiance. Silver ear mushroom extract and sodium hyaluronate ensure that your skin is hydrated as long as you have this foundation on or up to 15 hours.
Now available at Laura Mercier stores and counters, priced at RM215
SK-II's limited-edition Facial Treatment Essence
The iconic SK-II Facial Treatment Essence needs no introduction — a formula that remains unchanged for 38 years still loved by many across the globe. The signature ingredient Pitera and over 50 micro-nutrients have helped many achieve crystal clear skin and they continue to do so up until this day. In conjunction with the upcoming festive season, the bottle is wrapped in a vibrant red design with bold and modern graphic, representing the Year of the Boar. The swirl may look like the tail of the boar at first glance, but it also the Chinese character for 'spring'. A perfect gift for loved ones this festive season, or if you are a collector of their many limited-edition bottles, this is one that you should include too in your shopping card.
Now available at SK-II counters, priced at RM716