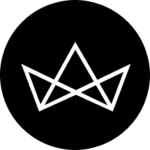 Beauty Buys: Omorovicza Daily Vitamin C, Aesop Gentle Facial Cleansing Milk, and more
Time to get that skin ready for the holidays. On our list of favourites this month are skincare products from Aesop, Laneige, Murad and Omorovicza. Don't get us wrong, we still love our makeup products but a healthier skin is also a beautiful one. With festivities like Ramadhan coming up, it's best to keep your skin in check when you're feasting during buka puasa events. Overeating affects skin health too but don't worry, we've got you covered with this month's Beauty Buys.
Laneige Cream Skin Refiner
Those with extremely dry skin can truly reap the benefits of this cream toner. Meant to be used right after cleansing, it deeply moisturises the skin and reinforces the barrier so that external aggressors will not damage the skin. It's a cream and a toner combined — mainly the moisturisation comes from the cream part of the lotion while the toner and its key ingredient, white leaf tea water help soothe the skin and strengthen the skin's external barriers. The Laneige Cream Skin Refiner can also be used as a makeup base for a dewy and glowy finish.
Murad Prebiotic 4-in-1 Multicleanser
Let's be clear: probiotics and prebiotics are not the same things. "Prebiotics work by acting as food for the bacteria living on our skin — they are like a peacemaker, bringing balance to the skin's microbiome", said Dr. Howard Murad. Once your microbiome (the skin's surface) is balanced out, your skin will look amazing and also healthy inside and out. Murad's new Prebiotic Series contains the said ingredient as its main core, but we're gravitating towards the 4-in-1 Multicleanser. It's a gel-to-oil, makeup removing cleanser that not only cleanses away the dirt and oil but also infuses moisture up to 15 layers of your skin.
Omorovicza Daily Vitamin C
Vitamin C is one of the many core ingredients of Omorovicza which led to the creation of the Daily Vitamin C. Its formula consists of two powerful Vitamin C sources, antioxidant-rich Sodium Ascorbyl Phosphate and Kiwiberry, your skin will be protected from daily environmental aggressions and at the same time production of collagen is also increased. Unlike any other Vitamin C products, this one has a longer shelf life and will not deteriorate when it comes in contact with oxygen thanks to its nourishing ingredients.
Aesop Gentle Facial Cleansing Milk
A multicleanser may be able to cleanse away almost everything of your skin but sometimes that's including your skin's natural oil. This newly launched cleansing milk from Aesop is a non-foaming emulsion that does all of the above but doesn't dry out the skin. There are ingredients such as oils of lavender, sandalwood, grape seed oil and panthenol that help remove the surface impurities and soothe the skin of any dryness and aggravation after rinsing. This is also the brand's first cleanser in this formulation.