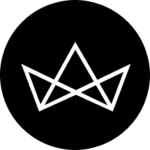 The Great Holiday Wishlist: Best skincare gift sets to keep skin looking good till 2021
These skincare gift sets are easy presents because they already look so pretty.
The list of possibilities for Christmas gifting is endless, but let's face it: Few things scream #selfcare like a good pampering session courtesy of a well-curated skincare gift set.
Not that we'd say no to one filled with haircare or makeup (stay tuned for those lists), but there's something extra special and intimate about ending the day with a luxurious moisturiser or slapping on a face mask your loved one got you. There's also something on this list for everyone, whether they're trying to hydrate, brighten or bust blemishes from maskne.
If you truly want to treat your's — or somebody else's — skin, these fun kits make it easy to brighten up someone's face (literally) for the coming year. Here are some of our favourite skincare gift sets this Christmas.
For more holiday gift guides, check them out here.
This article first appeared on Lifestyle Asia Singapore with additional reporting from PohNee Chin.
1
Aesop The Metaphysical Voyager
We can always count on Aesop to debut dreamy gift sets during the holidays. This year is no different, but if we had our pick, we'd suggest you get The Metaphysical Voyager. After all, it contains products that are the building blocks to good skin — hydration. The illustration is inspired by Brazillian novelist Joaquim Maria Machado de Assis' 'The Delirium', which tells the story of a fever dream where the narrator sits atop a flying hippo. The story itself is available in an e-book and audiobook download as part of the gift set, alongside the Aesop Parsley Seed Anti-Oxidant Facial Hydrating Cream and Lucent Facial Concentrate. The gift box is a biodegradable case made from 100 percent recycled material.
The Aesop 'Sensory Chronicles' holiday collection is available at Aesop signature stores and online at Lazada.
Shop here
2
Shiseido Ultimune Power Infusing Concentrate Limited Edition
Just in case you've run out of Shiseido's iconic and best-selling serum – the Ultimune – you can now stock up for another one that's dressed in a limited-edition holiday packaging designed by Noritaka Tatehana. For those who have yet to be acquainted with the goodness of the Ultimune serum, its core aim is to strengthen skin's defences from within. By building a strong resistance, it prevents damages against free radicals and outside pollutants. As a result, skin is smooth, radiant, resilient, and healthy.
Purchase the Shiseido Ultimune Power Infusing Concentrate Limited Edition at any Shiseido counters nationwide.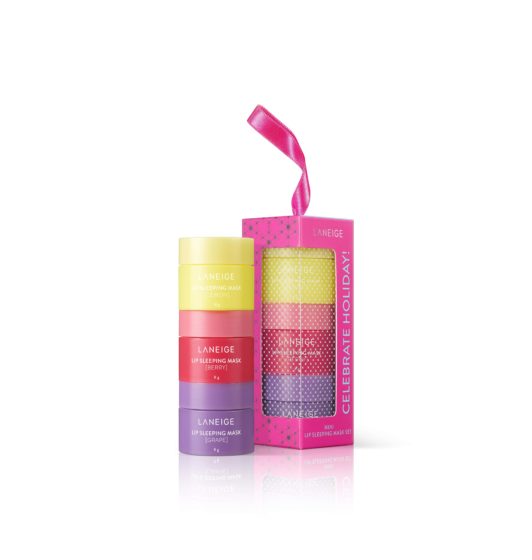 3
Laneige Celebrate Holiday! Lip Sleeping Mask Set
Laneige may be known for its sleeping mask, but its lip sleeping mask series also deserves worthy recognition. It's the perfect final step in your nighttime skincare routine — just slather on a film of the lip sleeping mask and you'll wake up to a perfectly smooth and hydrated pout. The fact that it comes in such yummy flavours is also a big bonus.
For this Celebrate Holiday! Lip Sleeping Mask Set, Laneige will be debuting three variants, two of which are limited-edition flavours: Lemon and Grape. The signature Berry flavour is, of course, in the set that comes with a cute tassel for you to dangle on your Christmas tree, if you so wish.
The Laneige Celebrate Holiday! collection is available at all Laneige beauty counters and boutiques nationwide.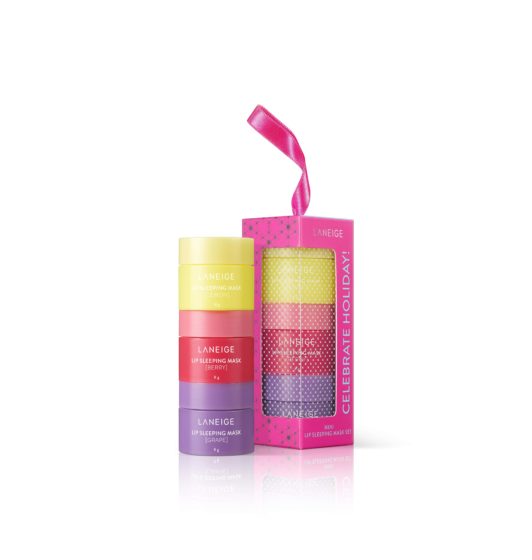 Shop here
4
SK-II Treatment Essence Yellow Street Art Skincare Set
SK-II's Facial Treatment Essence needs little introduction; it has, after all, been dubbed 'Miracle Water' for its ability to bring even the dullest skin back to life with the proprietary PITERA. The formulation of this cult favourite might've remained unchanged for 40 years, but that hasn't stopped SK-II from reimagining its iconic bottles for the festive season.
This bold iteration sees edgy street art by global artists replace its usual frosted glass version and comes with its own matching Furoshiki — a Japanese gift-wrapping cloth — that can even be used as an accessory long after. The limited-edition kit also comes with its clear lotion, gentle cleanser, and the RNA POWER Radical New Age Cream to supercharge your skin.
Available at all SK-II counters nationwide.
5
Sulwhasoo Clarifying & Overnight Vitalizing Mask Duo Set
Packed within a velvety zip-up case that'll one day find a second life as a handy travel pouch, this mask set comprises Sulwhasoo's Overnight Vitalizing Mask and the Clarifying Mask, both of which have become synonymous with clear, radiant skin. The former is a Korean herbal medicine sleeping mask that promises to deliver rejuvenation and moisture while you sleep, while the Sulwhasoo Clarifying Mask is a peel-off mask that speeds up dead skin cell turnover rates to help to clarify the skin. Both offer Sulwhasoo's signature herbal aroma, a comforting fragrance that alleviates tension before you sleep. 
Available at all Sulwhasoo boutiques and counters, Zalora, and Lazada.
Shop here
6
Glow Recipe Glow Together Skincare Kit
Know of someone who could use a glow-up? Korean beauty and skincare startup Glow Recipe makes it easy with a kit of its two most popular products: The Watermelon Glow Sleeping Mask and Ultra-Fine Mist. The antioxidant-rich duo is concentrated with actual watermelon juice and flesh, as well as hyaluronic acid and AHA for hydrated, smooth skin the next morning. For a quick pick-me-up, the travel-sized mist delivers a juicy spritz of freshness while also enhancing makeup.
Shop here
7
Dr. Dennis Gross Peel Glow Be Merry Skincare Kit
For the hardcore skincare enthusiast, only the best will do.This handy box is filled with superstars such as the Alpha Beta Extra Strength Daily Peel, which delivers a strong dose of acids, antioxidants, and vitamins that help increase cell turnover while treating deep lines and wrinkles. The Vitamin C+Collagen Brighten + Firm Serum and Vitamin C+Collagen Deep Cream both provide serious hydration for dry, thirsty skin, all while evening out skin tone for a healthy, glowing complexion.
Shop here
8
Drunk Elephant Dewy the Polypeptide Skincare Kit
Drunk Elephant's got its own SOS kit just in time for the yuletide season too. This skincare set is a complete arsenal of everything you need for hydrated and dewy skin, starting from Slaai, a makeup-melting butter cleanser to A-Passioni, a vegan retinol cream for lasting hydration and younger-looking complexion. The kit also contains the brand's Bamboo Booster Exfoliator to brighten dull skin, as well as its Protini Polypeptide Cream and B-Hydra Intensive Hydration Serum.
Shop here
9
La Mer The Revitalizing Hydration Collection
Here's a gift set you might want to keep for your own collection: The Revitalizing Hydration Collection from La Mer. Housed in a pouch you'll want to bring everywhere you travel to (fingers crossed), the gift set comprises The Cleansing Foam (30ml), the Revitalizing Hydrating Serum (30ml), and of course, the Crème de la Mer (30ml). The perfect trio to give you smooth, moisturised skin.
Available at all La Mer counters and boutiques nationwide.
10
Dr. Jart+ Best Cream Duo
Why stop at one good thing when you can have two? With Dr. Jart+'s Best Cream Duo gift set, you get the best of both moisturising worlds: calming and hydrating. The Best Cream Duo comprises a Dr. Jart+ Cicapair Cream and Dr. Jart+ Ceramidin Cream, both of which have been popular in its own camp of fans.
The Cicapair Cream is perfect for sensitised skin and contains Centella Asiatica Extract to calm irritation and redness occuring within the skin. Meanwhile, the Ceramiding Cream has 5-Cera Complex which aims to quench dehydrated skin, lock in moisture, and prevent further moisture loss within the skin. It's perfect for those who have extremely dry skin.
The Dr. Jart+'s Best Cream Duo gift set is available online and in-stores at Sephora.
Shop here
11
Foreo Winter Set
Give the gift of perfectly clean skin to whoever you think needs it with the Foreo Winter Set. The gift set comprises a Foreo Luna Mini 3 and a Micro Foam Cleanser (100ml), which will kick start the quest for good skin. After all, with well-cleansed skin comes better skin — you might want to make that a New Year's resolution for 2021. We've reviewed the Luna Mini 3 extensively here, but we absolutely love the 30-second Glow Boost cleansing mode that speeds up the process without compromising on skin's cleanliness.
The Foreo holiday gift sets are available online and in-stores at Sephora.
Shop here