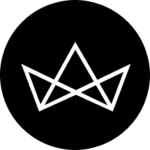 The Great Holiday Wishlist: Best skincare gift sets to keep skin looking good till 2021
These skincare gift sets are easy presents because they already look so pretty.
The list of possibilities for Christmas gifting is endless, but let's face it: Few things scream #selfcare like a good pampering session courtesy of a well-curated skincare gift set.
Not that we'd say no to one filled with haircare or makeup (stay tuned for those lists), but there's something extra special and intimate about ending the day with a luxurious moisturiser or slapping on a face mask your loved one got you. There's also something on this list for everyone, whether they're trying to hydrate, brighten or bust blemishes from maskne.
If you truly want to treat your's — or somebody else's — skin, these fun kits make it easy to brighten up someone's face (literally) for the coming year. Here are some of our favourite skincare gift sets this Christmas.
For more holiday gift guides, check them out here.
This article first appeared on Lifestyle Asia Singapore with additional reporting from PohNee Chin.