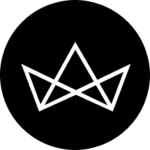 Dr Marie of Gallinée reveals the best products to kickstart the journey to glowing skin
"You are made up of human cells and of billions of bacteria living together in perfect harmony."
We may be aware of the bacteria in our body, but what about the goodness your skin can benefit from? The journey of discovery by Dr Marie Drago, founder of Gallinée and a member of the French Society of Cosmetic Science, began when she was under heavy treatment for autoimmune disease. With the revelation on the microbiome, her hard work further uncovered the role of good bacteria. Here, she debunks the myth about introducing prebiotic skincare to your skin.
What is the microbiome? As stated by Harvard T.H Chan, "The microbiome is labelled a supporting organ, as it plays many key roles in promoting the smooth daily operations of the human body." Gallinée also states that "our skin is made up of thousands of good bacteria which form the protective layer called the microbiome. If the microbiome becomes unbalanced or stripped away, then your skin becomes inflamed and sensitive." Basically, these probiotics are living micro-organisms that keep your body healthy.
"Over time, I stopped my treatment and switched to a probiotic and prebiotic-focused diet, which I still do today. It was such a revolution. That's when I thought if consuming probiotics and prebiotics can do so much for our gut, why is no one taking care of the bacteria on our skin?," Marie shares.
We couldn't agree more. As the founder of the world's first skin and haircare line, Marie knew the idea was foreign (at the time) to many people. She went back to school – 15 years after the end of her studies – and researched the effects of probiotics on the microbiome as her thesis, which evolved into the heart and soul of the brand today.
Coming from someone who's currently experiencing redness and sensitivity on the skin, I knew I had to find out more from Marie herself. Check out my interview below to see how you too can get on the road to glowing skin.
All images credit: Gallinée
While it's normal to feel fearful of bacteria, how can they benefit our skin?
I've been breathing and living bacteria for six years, so for me bacteria are just a fascinating life form that can bring us so much more. Also, when you think about it, most of the things we love are made by bacteria: bread, beer, yoghurt, kombucha and more.
The fact is your skin is alive with bacteria. They are your first line of defence against bad bacteria and other aggressors. It makes a lot of sense to keep them happy.
What products would you recommend for combination, dry and acne-prone skin?
The idea here is to rebalance the skin without stripping it. I recommend the Foaming Facial Cleanser (RM85) and the Hydrating Face Cream (RM180). Both are really good with dry skin as they are so gentle and good at supporting the skin barrier. They are also really good at lowering the share of the acne bacteria on the face.
For those who are WFH and constantly under the AC all day, how can we combat dryness?
At the moment we are thinking about developing a spray version of our Face Vinegar (RM120). I always have one next to my laptop for this purpose. I would also recommend having as many green plants around you as possible, they are really good at battling the AC drying effect of the air.
Would you recommend mixing your best-selling Face Vinegar Toner with serums/oils?
It depends on how your skin feels. When the weather is really hot and humid, I sometimes use the Vinegar alone, as it's quite hydrating by itself. At night, I tend to have a more complete routine, following by serum and Face Cream (RM180).
Is there any side effect to look out for if we introduce prebiotic products to our skin?
That's one of the things I like most about prebiotics and probiotics: they are very efficient and extremely gentle. So, no side effects, apart from healthier, more glowing skin, and less sensibility.
Lastly, what products should anyone new to Gallinée try?
Most people discover the brand with our Foaming Facial Cleanser or our Face Vinegar. Both products are a really good summary of Gallinée products: really gentle, but really good at their job.
You can purchase the products online at Sephora Malaysia.