Breakouts around the cheek and chin area becoming a norm during the new norm? Read on to find out how to get rid of it.
No matter how hot, uncomfortable, and itchy masks can be, it's compulsory to put them on when you're out in public. But what happens when you start to break out around the areas where your mask touches the face? You get mask acne — or maskne.
When acne is already one skin concern that's hard to deal with, maskne is certainly not welcome. But it's not easy to prevent them as we're living in a country that's constantly hot and humid. Sweat easily forms when you're wearing the mask, which encourages oil, sweat and dirt to build up.
To curb this, some have opted for reusable fabric masks, which are said to be more comfortable and doesn't irritate the skin as much. Of course, it's also more environmentally friendly. But if you are still suffering from the woes of acne, or maskne, here's what you can do to counter them with Foreo products.
Jump To / Table of Contents
It's not just ensuring that you're cleansing twice a day. It's about how you do it — the type of cleanser, how often and how long you cleanse each time. Pollutants, bacteria, dirt and dead skin cells pile up throughout the day — that's a given. But when you have the mask on, it's concentrated on that one area and the humidity doesn't exactly help. Cleansing is naturally the most important part of your skincare routine to ensure that maskne or even acne doesn't form. Foreo's Luna 3 cleansing device removes up to 99.5% of dirt and oil, while preventing bacteria buildup. Just within a minute into the process, your skin will be thoroughly cleansed. If you worry about harsh bristles, don't be because they claim to have the world's softest bristles and are 35x more hygienic than nylon ones.
Foreo LUNA 3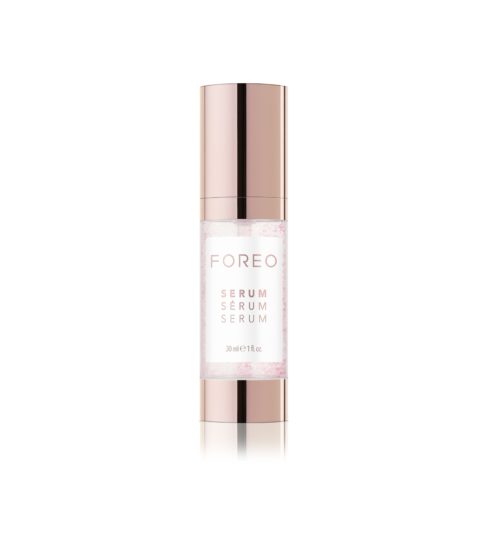 When your skin is all nice, glowy and cleansed, now's the best time to amp up your moisture level and protection barrier. Protect and strengthen skin against the impurities with Foreo's Serum Serum Serum. It's packed with youth-preserving antioxidants such as squalane, hyaluronic acid and sodium hyaluronate, to help protect skin, encourage cells to regenerate, and increase its hydration levels for maximum skin health. Don't forget to further moisturise too — as the more hydrated and moisturised your skin is, the more optimum it is. Signs of premature ageing will be the least of your concerns too.
Foreo Serum Serum Serum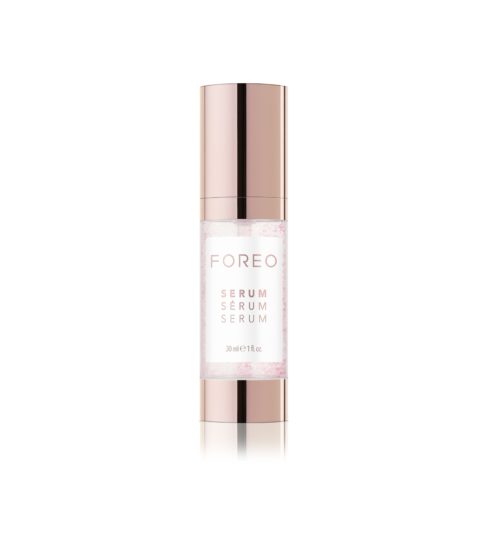 3 /3
to a soothing and hydrating facial. When life is stressful enough due to the pandemic, don't let it show on your skin. Soothe and condition stressed skin with a hydrating or a calming mask. Foreo has the UFO, a device that uses LED light therapy and advanced Hyper-Infusion Technology that allows further penetration of ingredients into the skin and enhancing it. Use it together with any of UFO's Activated Masks for immediate results. Such as, the Make My Day UFO Activated Mask that focuses on improving moisture levels and protects the skin from harmful free-radicals. Green Tea UFO Purifying Mask is the best one in the range to calm the skin that is red and irritated from the mask and environmental stressors. Its wide-range of masks has one for every skin concern that you can ever think of.
Foreo Make My Day UFO Activated Mask