Are you more of a rose quartz girl or a jade kind of lady?
You wouldn't be the first to notice that facial rollers are kind of taking over Instagram as more and more beauty professionals and amateurs alike are taking to the facial roller trend. It's interesting, given that jade facial rollers actually date back to the 17th century, where they were used in China to massage the skin, remove toxins, smoothen fine lines, calm inflammation, and brighten the overall visage.
If this list of benefits sounds long and alluring, here we've listed out what the hype is really about now in 2020, and why you should get in on it, too.
[Featured and Hero Image Credit: Unsplash/ Content Pixie]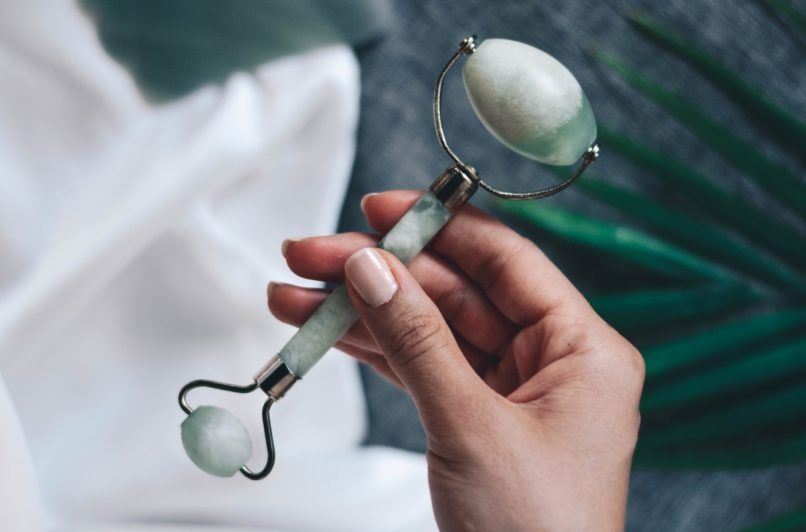 First things first: what exactly are facial rollers?
Dr Mohan Thomas, senior cosmetic surgeon, Cosmetic Surgery Institute, Mumbai says, that jade rollers are small rollers made of jade stone used for massages. "These have been used for some centuries by the Chinese as part of beauty treatments, and claim to have benefits like removing fine lines, stimulating collagen, and depuffing." They also can increase blood circulation, which means, you get smooth skin with that natural flush like you just got a facial. And let's not forget the increase in lymphatic drainage in the face, which can reduce swelling.
What does a facial roller do?
"It helps rejuvenate your skin and lets skincare serums penetrate deeper for higher efficacy and better results. The benefits would depend on the products you are using along with your roller, so try opting for an antioxidant and vitamin-rich serum, or a mask to help with brightening and boosting your collagen," says Dr Harshna Bijlani, Medical Head of The AgeLess Clinic & Celebrity Skin Expert. It also helps you relax, releases stress, and is known to give you a good night's sleep.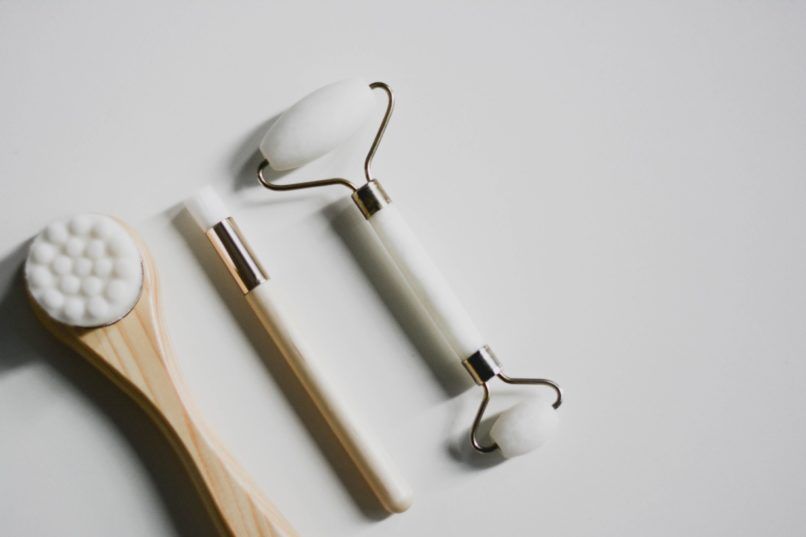 How do I use a facial roller for a massage?
It's all about the way the massaging action works as it stimulates increased blood flow, which means, clearer, firmer skin and a subtle glow. The movements open up the pores, and the serums and creams seep in, making sure they are absorbed quickly and easily.
Where do I begin?
Just apply a few drops of moisturiser, serum, or oil to your face and roll the roller up and down until the creams are absorbed. Always use them in a gentle, upward motion. For better benefits, just keep a jade roller in the fridge and just before you head out to an event, roll it on your face for five minutes. You can even use it to firm the skin and help absorb the product by massaging the roller on top of your sheet mask.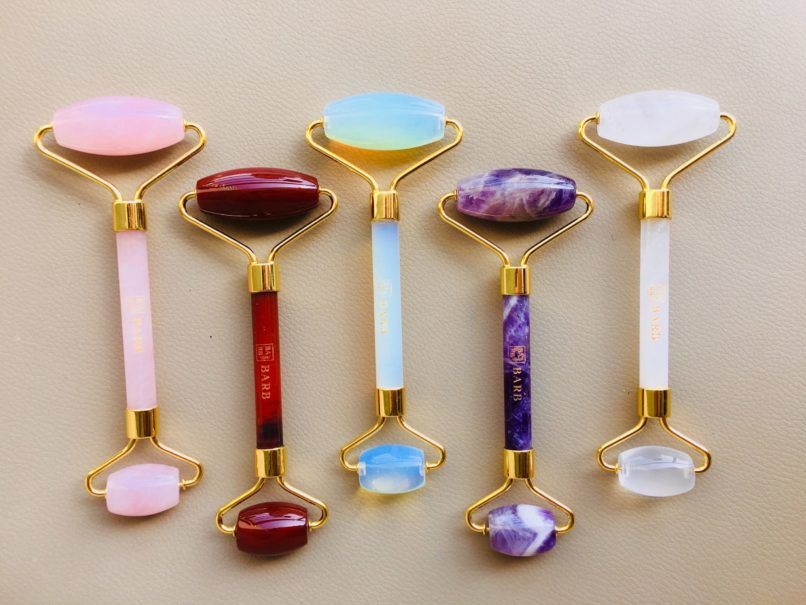 What do the different colours/crystals indicate?
Different stones are used for different purposes to add to additional healing or relaxing properties. Rose quartz goes right to the heart and tackles the emotional side of you. It also detoxifies and fights signs of ageing. Clear quartz promotes well-being and healthy skin, and amethyst fights daily stress and calms inflammation. Jade, the most common, calms inflammation and improve elasticity.
Where to buy a facial roller
There are international labels like Herbivore, Yu Ling, White Lotus, and Mount Lai, which are very popular, and can be shipped from abroad. We get ours locally at Sephora. 
This article first appeared on Lifestyle Asia India.