Microcurrent technology powers the new Nu Skin Ageloc Boost, a tiny device you'll need in your skincare routine now.
With skincare and facial devices taking over a large part of the beauty industry, it helps to know which are worth investing in. The Nu Skin Ageloc Boost is another one you can add to your considerations. The new device is an extended arm of the brand's already famous Ageloc range of anti-ageing skincare devices. But instead of giving you the appearance of youthful skin, the Ageloc Boost targets something else this time: enhancing the radiance and brilliance of skin.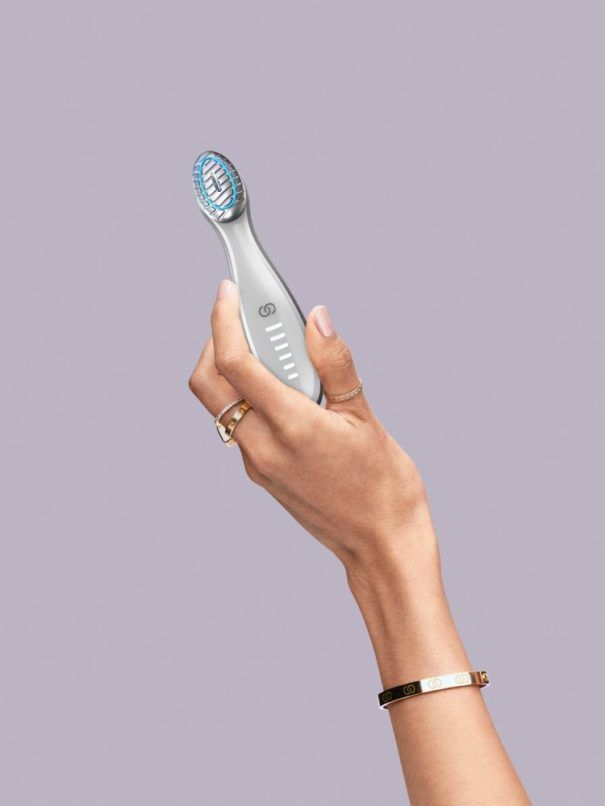 How does it work?
Designed to be used alongside the Nu Skin Ageloc Boost Activating Treatment, the Ageloc Boost device features Variable Pulse Microcurrent Technology that sends intermittent variable pulses to the skin eight times a second to optimise and activate the Ageloc Activating Treatment formula and bring it to its maximum efficacy upon application.
Using it isn't rocket science either. All you need is two minutes of your day — pump out the product onto the Ageloc Boost device and then tap it onto your face. Once the product is evenly distributed, turn on the device and gently sweep in an upwards motion to 'activate' the treatment serum.
As for the Ageloc Boost Activating Treatment, the product contains sea daffodil extract, a combination of watermelon rind, apple starch, lentil extract, hyaluronic acid, and sodium acetylated hyaluronate to brighten skin and plump it up. On its own, the product is already a winner — the Ageloc Boost device just helps amplify its efficacy.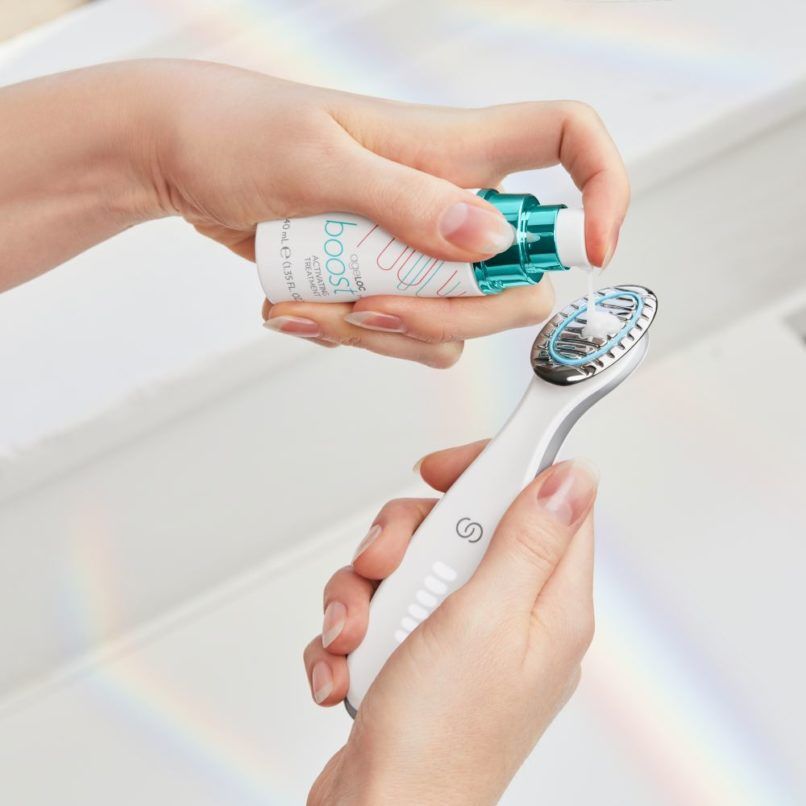 What happens after I use it long enough?
In a 12-week study conducted on Asian females between 25 and 40 years of age, Nu Skin found that there were significant improvements in radiance, the evenness of skin tone, firmness, texture, and plumpness in skin. If you've been feeling like your skin is a little lacklustre during the MCO, perhaps this may perk you up.
Unlike the Ageloc Galvanic Spa, you can use the Ageloc Boost daily with no issues. Use it day or night as part of your regular skincare routine, followed by a moisturiser and suncare (if used during the day time). The Nu Skin Ageloc Boost is priced at RM1,280.