All it takes is just one wise choice for healthier-looking skin, both inside and out.
As COVID-19 continues to make headlines, the pandemic is making us think twice about everything we do (or don't do) for our health. Everyone has become more health-conscious as we all embrace, yet again, the 'new normal'.
When one begins to venture into a healthier lifestyle, working out is usually on top of the list, followed by eating whole foods and organic produce. But that's just the tip of the iceberg. How about going the extra mile and consider the beauty products that are going on your skin?
Take a look at the body wash you use that claims to remove 99.9% germs or even that bottle of serum that promises to erase wrinkles. Chances are, written on the bottle is a long list of hard-to-pronounce ingredients. According to organic skincare brand Melvita, "The average woman puts up to 515 synthetic chemicals on her body every day and 10kg of preservatives on her skin in her lifetime."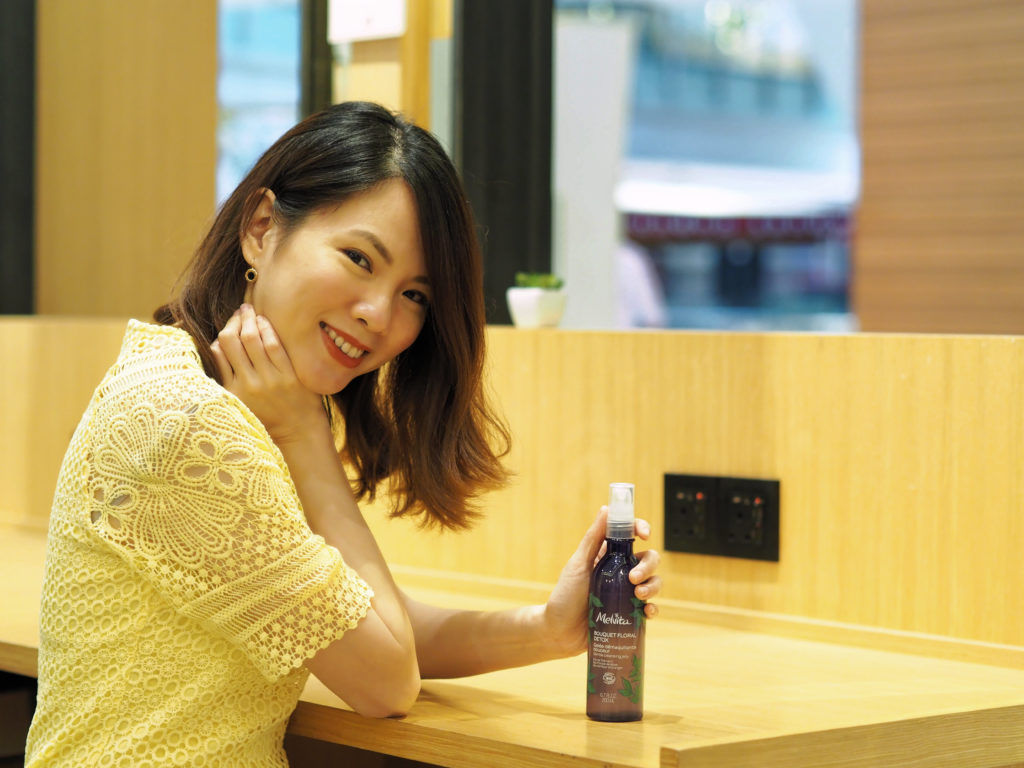 You already know the general idea of going organic, especially when it comes to food. But what is organic beauty and how can you hop onto that bandwagon? We asked friend of Melvita, a cancer survivor, and the National Cancer Society of Malaysia Youth Ambassador Choo Mei Sze about her thoughts about going organic.
First off, what exactly is organic beauty?
Any products that are labelled 'organic' must meet the Cosmos Standard that requires 95% of all ingredients must be organic. These ingredients must also be organically sourced to guarantee traceability from seed to finished product and also ensuring that there is no use of preservatives. This also means that the formulas will minimise skin allergies and exposure to toxins (aka nasties). It's not just the formula but also the packaging that needs to be made with respect to the environment.
So, natural and organic are two different things?
"These two are very different. Even though the products are labelled 'natural', they might still have a few ingredients that aren't. This is why I always mention the importance of reading labels. Organic ingredients are grown and sourced carefully in a proper farm system. Natural is one thing, but natural ingredients can also be synthesised in the lab," said Choo.
Melvita is certified by Ecocert, which doesn't come by easily. This certificate means that at least 95% of its contents are of natural origin and not just nature-inspired. Since the ingredients are organic, it automatically means that there are no preservatives, such as parabens, phenoxyethanol and methylisothiazolinone, chemical sunscreens, silicones, mineral oils such as vaseline, aluminium salts and synthetic colourants — basically, all the nasty stuff. The brand's ingredients come from pesticide-free land which is then handled and made in their eco-friendly HQE (Haute Qualite Environnementale) certified factory in Ardeche.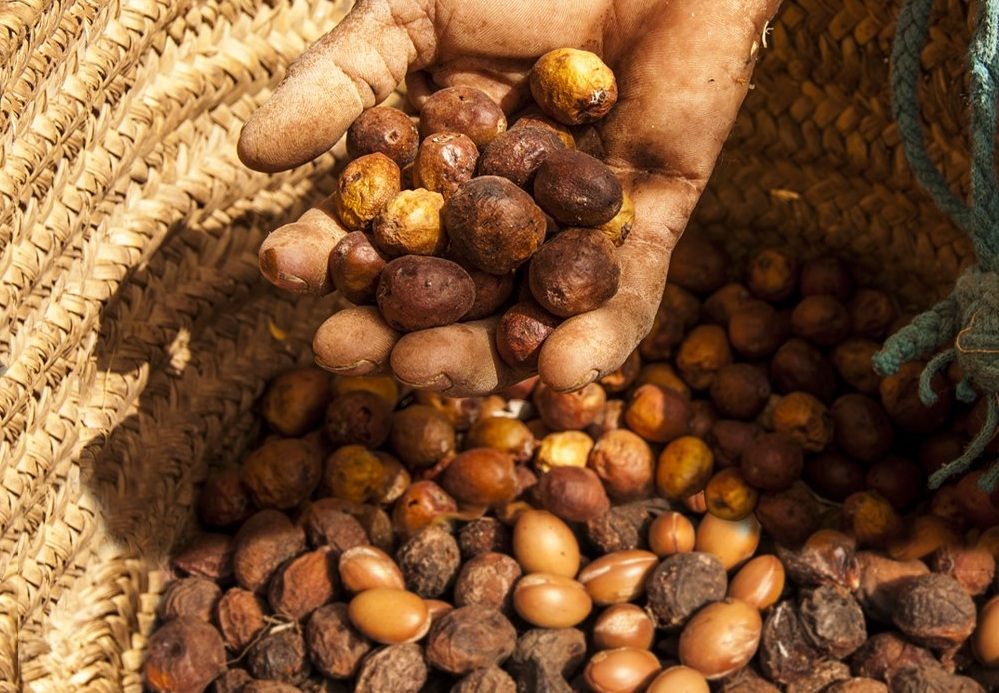 What if I were to create my own organic and natural products?
By all means, sure — if you have the time and are able to source for ingredients that are not only 100% natural but also organic. Tons of research needs to be made to ensure that the ingredients will react well to your skin and body.
However, bear in mind that these do not last as long as the ones available in store. Organic beauty brands such as Melvita have already done its research and invested in years worth of technology to give the best to its consumers. We suggest taking this shortcut instead of experimenting on yourself and let Melvita's botanical beauty scientists do the hard work.
How should I start?
"Start with food first. Know and understand the difference. Then you'll start to notice the effects it does to your body. That's also when you'll automatically be convinced to go further, even into organic beauty."
"Post-cancer, the first thing I did was switch to organic food. After that whole experience, my skin became more sensitive so I had to be extra careful. Our skin is the biggest organ, right? It absorbs everything like a sponge. I felt that I needed to start organic in that sense — in terms of my skincare and what I put on my body." she added.
Next, start with a product. Choo recommends starting with a facial cleanser to see how it will react on your skin; her favourite is the Floral Bouquet Cleansing Jelly. Then, slowly make your way through your skincare regimen, product by product.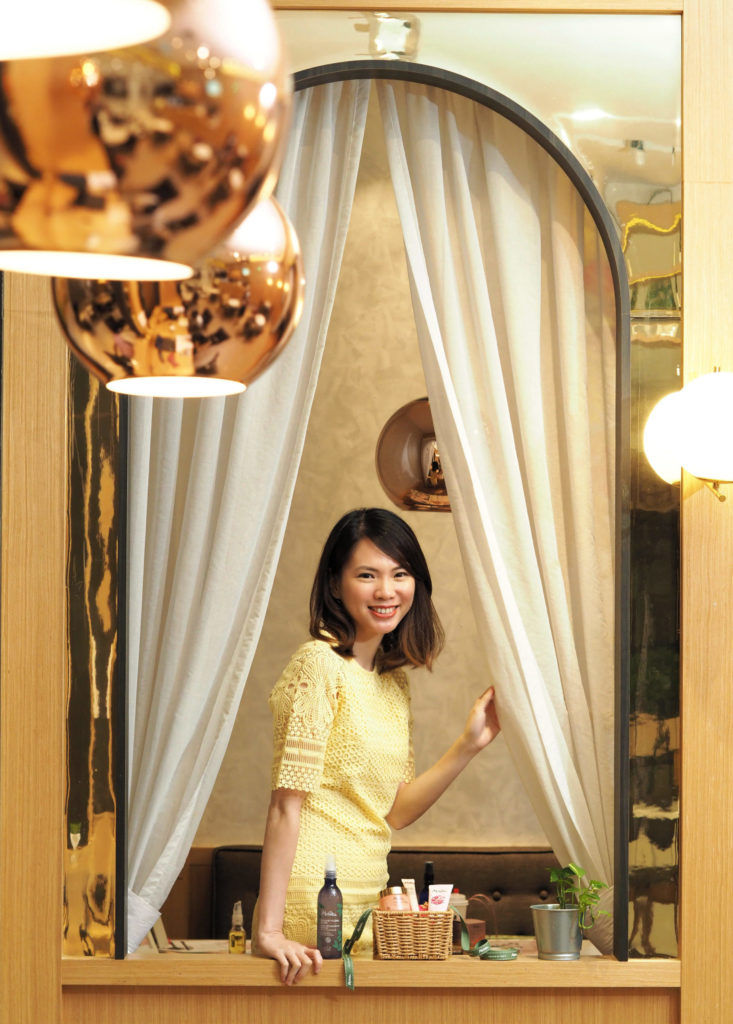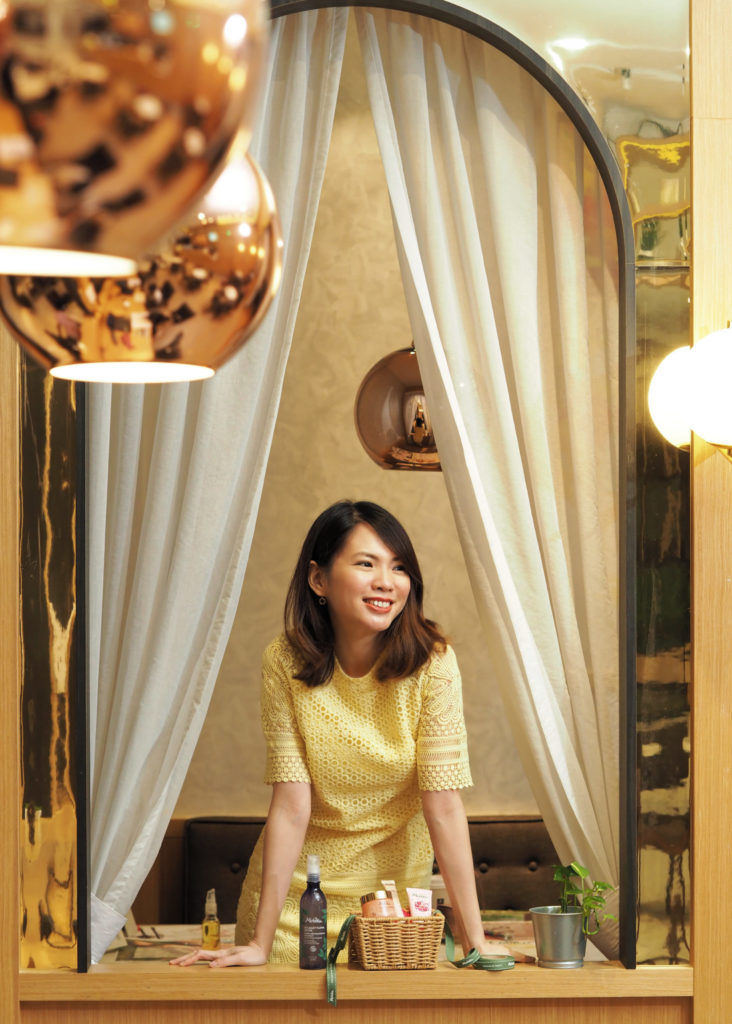 Since having the Big C, I lead an even healthier lifestyle to working out 4 times a week now. I'm also eating cleaner, I eat a lot of vegetables and fruits throughout the day. What we tend to forget is what we put on our skin which sometimes can be very toxic to our body, such as parabens and mineral oils. Now I go au naturel, I use a lot of natural /organic products for my face, skin and hair!
Choo Mei Sze, Youth Ambassador for the National Cancer Society of Malaysia
Important: Read the label
We can't stop emphasising on how important it is to read the label. It's the easiest and perhaps only step you need to do to ensure that there are no nasties in its formula.
Turn the product around (even if they claim to be organic) and start reading the ingredients list. Take note of the ingredients, see if you manage to spot keywords that are related to parabens, mineral oils, vaseline, perfume, colouring and others. If you're at lost, google for the INCI list.
What to expect after switching?
The truth is, nothing. "Don't have too much of an expectation — there isn't going to be a 'wow' factor. It's not going to show immediate effects as soon as you put it on," said Choo. Organic beauty, like food, has a long-term effect. You'll see results in the long run as compared with products that promise an immediate effect. You may not be waking up with clear, healthy skin the next day but 10 years down the road, your skin will continue looking flawless.
Just bear in mind, going organic is not just based on consumption or what you put on your skin. It's a 360 effort, everything that goes into your body and on, counts.
All images: Melvita