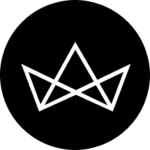 Tatcha founder Victoria Tsai on bringing the east and west into her skincare innovations
As one of the world's most coveted beauty brands, how does Tatcha stand out amongst other Asian beauty brands here in Malaysia? Brand founder Victoria Tsai answers.
Way before Tatcha arrived on our shores late last year, we had already seen its influence from social media. Experts, beauty influencers, entrepreunars and even royalty (or ex-royalty, aka Meghan Markle), are constantly raving about its products. We were excited when it was finally made available in Sephora here, to say the least. Now our holistic skincare journey can finally begin.
While Tatcha was a hit in the Western countries as an Asian skincare brand, how will it fare here in Asia itself? "Tatcha is an invitation into the moment and back into yourself, as well as to remind everyone that beauty is available always and wherever you may find it. We also believe that Tatcha is for all shades and all ages of beautiful, and we're honored that our wonderful clients from around the world allow us to care for their skin", said founder Victoria Tsai.
Our mission has always been to help our clients understand that skin care is self-care – your skin is a reflection of your mental, physical and spiritual health, and you need to properly care for each to successfully impact the other.

Victoria Tsai, Tatcha founder
Tsai described Tatcha as her "love letter" to all she had discovered in Japan while she was on a search for a more authentic way of living. She wanted to share it with those also searching for healing from the skin to soul. As her soul healed, her skin experienced the same thanks to an encounter with a modern-day geisha, who introduced time-tested rituals and ingredients.
Based in both Japan and San Francisco, the cult beauty brand combines eastern and western beauty innovations for ultimate efficiency. Tatcha is a successful creation, from a marriage between Kyoto's craftsmanship and wellness philosophies of California. This undeniably made the brand one of the most highly coveted ones in the industry.
Read more from our interview with Tsai.
How do you toe the line between traditional beauty rituals and modern innovations in Tatcha skincare?
We are constantly looking to the time-tested beauty rituals of Japan as our source of inspiration. We are a global family with roots in Japan and California. Our offices are in both San Francisco and in Tokyo, where we craft all our products at the Tatcha Institute. From this dual vantage point, we explore Japanese beauty culture with both a beginner's mind and centuries of scholarship and craftsmanship. We continually learn from each other, connecting the dots to innovate within a beautiful tradition.
Hadasei-3 is a very prominent ingredient in your brand. How beneficial is it to the skin?
Hadasei-3 is Tatcha's proprietary bioactive complex that serves as the cornerstone of every Tatcha skincare product. Made up of double-fermented Uji Green Tea, Okinawa Mozuku Algae and Akita Rice – the three superfoods at the heart of the Japanese diet and credited for their long life-spans – it was discovered by our team of scientists at the Tatcha Institute in Japan. Rich in naturally-occurring lactic acid and amino acids, Hadasei-3 supports the skin's natural moisture-keeping factors and promotes cell turnover for brighter, more radiant skin for all ages and shades of beautiful.
Another ingredient that's prevalent in your skincare is silk extract. Why and how is it effective in skincare?
Prized for its many uses in fabric form, our Tatcha Institute scientists have discovered the quiet strength silk plays as an ingredient in skincare. Because the amino acid structure of the complete silk protein mimics that of human skin, it's easily absorbed when applied directly to our skin and can help skin look and feel smoother, plumper and stronger. The quiet strength of silk is at the heart of many of our formulas – it helps form a whisper-light, moisture-binding veil for skin in both The Silk Cream and The Silk Peony, as well as in our new oil-free primer, The Liquid Silk Canvas. Like our original primer, this protective formula supports the skin's barrier function, and three types of silk nurture skin to soften the look of pores, fine lines, and imperfections.
What is the first product you'd recommend to someone who has yet to try Tatcha products?
The Essence. Essences are a wonderful addition to any skincare ritual – they flood the skin with hydration and create aquaporin channels so that any treatment used afterwards, including rich serums and creams, are able to penetrate more deeply and deliver optimal results. Developed over a seven-year period by our scientists at the Tatcha Institute, our Essence is made of 98.7% double-fermented Hadasei-3, is able to increase your skin's hydration levels by 150%  in seconds. It also contains hundreds of naturally-occurring bioactives that are delivered to the skin upon application, including lactic acid to smooth, resurface and promote natural cell turnover. It's a true game-changer.
Can you recommend a product that will be suitable for Malaysians in our hot and humid climate?
Our newest discovery, The Liquid Silk Canvas, is perfect for the hot and humid months ahead. Oil-free and lightweight, it was inspired by bintsuke, a soft wax that the geisha have used for centuries as the last step of her skincare ritual. Applied in a thin layer to the skin, it creates a smooth, poreless canvas that helps their makeup last while simultaneously protecting the skin from makeup and pollution and holding moisture in the skin.
An evolution of this bintsuke tradition, The Liquid Silk Canvas pairs the remarkable qualities of three types of silk – fibroin, sericin and silk powder – with Hadasei-3 to deliver a primer that serves not only as a protective barrier between skin and makeup but also contains powerful skincare benefits, feels incredibly weightless and acts as a second skin. The silk powder in the formula makes it wonderful for those with oilier complexions and will help control excess shine throughout the day if worn alone or under makeup.
Photos: Tatcha