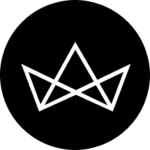 Shiseido unveils limited-edition Power Infusing Concentrate and Defense Refresh Mist
Shiseido's award-winning serum dons a brand new look, and with it comes a new sidekick.
A regular user of the Shiseido Power Infusing Concentrate would have spotted it immediately — then again, same goes to everyone and anyone who uses skincare. The brand's best-selling serum is now available in a limited edition design. Its usual bright red gradient bottle has been replaced with a tinted blue bottle and the letters 'GINZA' spread out in a fun pattern.
This limited-edition design is a celebration of the brand's origins in Ginza, Tokyo. Shiseido continues to grow, breaking through limits and transcending boundaries for the last 148 years, so this design is definitely befitting for a prominent name.
Together with the limited-edition bottle is a brand new mist that's powered by the same technology behind the best-selling serum. Read more to find out.
Ultimune Power Infusing Concentrate
One bottle is sold every 7.1 seconds and it has also won 179 beauty awards so far — just these facts alone have proven the Ultimune Power Infusing Concentrate is indeed one effective serum. In its formula is the ImuGeneration Technology, powered by Reishi mushroom and iris root extracts, to strengthen skin, restore firmness and defend against daily damage. If you want it to put into numbers, that's 28% stronger skin in just one week. And within a month, pollutants and ageing will do almost nothing on your skin.
Healthy skin, both inside out is indeed possible. The Ultimune Power Infusing Concentrate strengthen's the skin thoroughly — and with exclusive Ultimune Complex of Bulgarian rose water and yeast extract, it protects the skin against day to day damage and signs of ageing. Its botanical blend of gingko biloba leaf extract, shiso and thyme ensures that your skin looks healthy all the time.
With its improved dewy texture is the comforting scent of ImuCalm Compound. Upon application, the serum immediately sinks into the skin for a longer-lasting, silky smooth fresh feeling. You'll also get the scent of rose and lotus elements and a green floral fragrance, which amplify the application experience.
Ultimune Defense Refresh Mist
We've heard comments about the Malaysian weather, multiple times or perhaps way too often. But one you would get the most is "it's too hot" as the way the heat sizzles on the skin can be uncomfortable to many.
A facial mist would suffice, but the Ultimune Defense Refresh Mist will do more than just cooling your skin. It's a serum in a mist form, complete with the same technology that the Ultimune Power Infusing Concentrate holds. The mist immediately lowers down the skin's temperature and moisturise it upon application — eliminating any discomfort caused by the scorching tropical heat.
Its formula is also infused with the same Ultimune's ImuGeneration Technology, which helps to support the skin's ability to defend itself while boosting hydration and vitality. It also includes Ultimune Complex to strengthen skin's inner defences, and a botanical blend with Gingko Biloba Leaf Extract to keep skin's surface looking healthy all day long.
The Ultimune Defense Refresh Mist is a gentle spray that won't ruin any makeup you have on. Spritz on anytime throughout the day for an instant cooling effect.
GIVEAWAY
Here's how you can win yourself the Ultimune Power Infusing Concentrate worth RM410 each. 
Click HERE and follow the simple steps to redeem free samples. Then, head to any of Shiseido's stores across Klang Valley to collect your complimentary Shiseido Ultimune 3-day Trial Kit from 1st to 31st July 2020. 
Try them and let us know what you love about the Shiseido Ultimune collection by posting photos, videos or reviews on your IG stories or IG posts. Tag @lifestyleasiakl, and hashtag #LSAxShiseido #ShiseidoUltimune #RedPower in all your posts. Remember to keep your account public so that we can see you. 
The ten (10) best and most posts will walk away with the Ultimune Power Infusing Concentrate worth RM410 each. 
Contest ends 31st July 2020.
Terms & Conditions
It is the participant's responsibility to ensure they are eligible for entering this contest. By participating you agree to the following:
All decisions made by Lifestyle Asia are final. Prizes are not transferable or exchangeable for cash.

Prizes will need to be collected in person at the time and place specified by Lifestyle Asia. 

Participants must be 21 years and above, and residing in Klang Valley, Malaysia.

Photographs, names and information from this contest may be used for publicity or marketing material.


Lifestyle Asia is not required to justify any decisions made with regard to this contest.

All prizes are accepted entirely at the risk and responsibility of the winner, and Lifestyle Asia excludes all warranties in connection with the prize to the extent permitted by law.

All participants release and indemnify Lifestyle Asia, its agencies, sponsors and representatives against all liability, cost, loss or expense arising out of acceptance of any prize or participation in the contest including (but not limited to) personal injury and damage to property and whether direct, consequential, foreseeable, due to some negligent act or omission or otherwise.