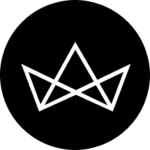 SK-II debuts SK-II Studio with the launch of its first short film 'The Centre Lane'
SK-II Studio is its first global film studio division that aims to take on social pressures impacting the women of today.
Inspired by its constant tagline #CHANGEDESTINY, SK-II has recently launched SK-II Studio, the brand's first film studio division and content hub. Its main aim? To empower women and discuss the social pressures that modern women face through the art of storytelling and filmmaking.
SK-II Studio will be working alongside world-renowned filmmakers, animators, musicians, and content creators to produce independent short films that centre around conversations and societal challenges. This is all part of SK-II's plan to use its voice as a force for good and growth instead of just promoting its products through traditional advertising. In fact, this method has been SK-II's way in the past few years, including the campaign featuring female Olympic athletes in conjunction with the postponed Tokyo Olympics 2020.
To commemorate the debut of its studio division, SK-II is also launching the first film to be produced by SK-II Studio, The Center Lane. Directed by Hirokazu Koreeda, the short film tells the story of Japanese swimmer Rikako Idee's return to competitive swimming.
The Center Lane will be the first of eight films that will be exploring the theme behind what it means to change destiny, and how destiny is not a matter of chance — it's a matter of choice.
People around the world have been placed in incredibly difficult situations. I'm sure there are times when it gets too much, and you start to question yourself.

It's moments like these that I want everyone to remember the importance of persevering, undeterred, and pursuing your own destiny. It doesn't matter if we can't go back to who we were in the past, because destiny is determined by our actions in this very moment.

No matter what hardships you're facing, I believe that you can overcome them and change your future.

Rikako Idee
For those unfamiliar, Idee was the Most Valued Player (MVP) during the 2018 Asian Games. She was also a gold medal candidate for the 2020 Tokyo Olympics, but then she was diagnosed with leukaemia in February 2019. During her recovery, she partnered with SK-II to show her most vulnerable side, without her wig. It was this story of vulnerability, hope, and strength that touched the Japanese nation and became the first solo female athlete in 28 years to be featured on the front page of the news in Japan.
Watch The Center Lane in full below.
Continuing on its #CHANGEDESTINY campaign, SK-II will be setting up a #CHANGEDESTINY fund, contributing US$1 for every view on each SK-II Studio film. This fund will be in support of women in pursuing their destiny to create a positive change as part of SK-II's brand purpose this year.
(All images: SK-II)