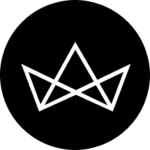 These sleeping masks will make the most out of the extra sleep you've been getting
You're going to come out from this partial lockdown with your best skin ever.
As awful as it feels to be stuck at home for a whole month, we know you've been clocking in at least eight hours of sleep daily since the Restricted Movement Order was implemented. We're not calling you out for not working hard at home but with the amount of time saved by not having to get ready and brace the morning traffic — we'd say you now have extra time to snooze a little longer.
Sheet masks are great to allow its formula to penetrate deep into the skin during that 20 minutes of application. But these sleeping masks are the ones that will work hard while you sleep. Your skin goes through a natural cell regeneration process while you sleep — what this will do is restore moisture and boost your skin's immunity.
With the addition of a sleeping mask, you'll be able to help your skin cells to regenerate even faster and hydration levels will be boosted too. Hence why the result is usually bouncy, glowing and healthy-looking skin. Here are six sleeping masks to try.