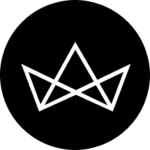 The Great Holiday Wishlist: Miniature beauty sets that make great stocking stuffers
Need a last-minute gift idea? These miniature beauty sets will be the cutest presents to gift.
There's something about miniature beauty gift sets that are so cute. We can guarantee that its recipient won't only squeal in delight, but also appreciate the low-commitment involved to try out a new beauty product.
Think about it — if you haven't tried a new beauty product before, trying out a full-sized version can feel intimidating. A mini one offers you a chance to try it out to see if your skin reacts well to it without that high commitment risk. If it doesn't work out, so be it. If it does, everyone's happy to repurchase it.
Besides, Christmas season is the only time of the year where these miniature sets are specially curated and designed in limited-edition packages. Miss it and you'll have to wait another year for the new holiday collection to be released. What are you waiting for? Start shopping below.
For more holiday gift guides, check them out here.
Jump To / Table of Contents