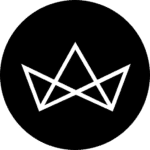 Why are serums so important in skincare? Drunk Elephant's Tiffany Masterson answers
As well as which Drunk Elephant serums you should try out.
From the benefits of incorporating serums into your skincare routine, to how to ensure that you're applying the formula correctly, the founder of cult-favourite skincare brand, Drunk Elephant, Tiffany Masterson tells us everything we need to know about serums.
Since its conception in 2012, self-taught business women and founder of leading skincare brand, Drunk Elephant, Tiffany Masterson's humble beginnings from her living room, quickly led to selling out in Sephora's across the globe. From the coveted TLC Sukari Babyfacial that some would argue put Drunk Elephant on the radar of beauty moguls everywhere, each product has been formulated free from the 'Suspicious Six' and is certified clean, (mostly) vegan-friendly and entirely cruelty-free.
With years of experience and skincare research behind her, we sat down with Tiffany to learn all there is about serums. Following the launch of long-awaited Protini Powerpeptide Resurf Serum, we asked her to share her expertise on the benefits of incorporating serums into our skincare routine, how we should apply the product for maximum results, and which serums are best for our skin type.
What's the story behind the launch of Drunk Elephant?
I was a stay-at-home mom before I developed Drunk Elephant and I had all sorts of skin issues. I searched for a solution to my "combination, sensitive skin", but nothing ever seemed to solve the problem for long. I began to research the ingredients in the products I was using and noted what role each played and more importantly, how my skin reacted to it. I realised that it was the marketing ingredients that had to go. By "marketing ingredients" I mean ingredients that are there to make the formula look, feel or smell better but have no benefit for the skin. I suspected six ingredients of being at the root of my skin issues and today I call them the "Suspicious Six" (essential oils, fragrance/dyes, silicones, sodium lauryl sulfate, drying alcohols and chemical screens). My skin was completely transformed after eliminating them. It went from confused and moody to clean, balanced and healthy.
Trying to find products free of the "Suspicious Six" wasn't easy, so I created Drunk Elephant. My philosophy is that "skin is skin", all skin functions the same, no need to label it with a type. Your skin has a barrier or acid mantle that protects it, when we strip that or disturb it, chaos ensues. The many products we use each day can contain disruptors, sensitisers, allergens and other irritants that can build up and leave skin in a congested, reactive state. Acne, dryness, oiliness and sensitivity are quite simply the skin's way of reacting to these trigger ingredients, as it cannot handle them. Drunk Elephant is my way of resetting reactive skin by not using the very ingredients that created it in the first place. I have isolated both safe naturals and safe synthetics, and my formulas contain the right percentages of actives at the ideal pH levels, making the ingredients easy for your skin to recognise, absorb and use. Drunk Elephant is in a category of its own that I like to call 'Biocompatible'.
Could you talk us through what the term 'Biocompatible' means?
Biocompatible means that we are committed to using only ingredients that either directly benefit the health of the skin or support the integrity of our formulations. That's why we focus on healthy pH levels, formulations the skin recognises, small molecular structure that's easily absorbed, and effective active ingredients that also support and maintain the skin's acid mantle.
Why was creating a beauty line that is vegan and cruelty free important to you?
Most of our formulas are vegan, meaning that they are a mix of ingredients which are either plant- or synthetically-derived in origin. We have always been, and will always be, a cruelty-free company (we are Leaping Bunny certified, too).
A few of our products are not vegan: Lippe Balm contains beeswax, Pekee Bar contains honey and C-Firma as well as both Umbra Sheer SPF 30 and Umbra Tinte SPF 30 contain an anti-inflammatory ingredient (acetyl glucosamine) that comes from seashells.
Overall, we don't have much use for animal-derived ingredients given the plant, mineral or synthetic options available that do the job of nourishing and protecting skin just fine.
Is less more when it comes to skincare?
Yes, absolutely! When I say less is more, I mean two things:
1. You only need ingredients that are directly beneficial to the health of your skin or supportive of the formulation, keeping it safe and effective. Avoid those 'extra marketing ingredients' that really aren't necessary and can in many cases be disruptive like colorants, scents, mattifiers, silicones, etc. They're just extra and not needed at all!
2. You don't need so many products. To benefit from my philosophy of avoiding the Suspicious Six, you only need a few things. A cleanser, a moisturiser and a sunscreen will suffice. Less is always more in the beginning too, so you don't overwhelm your skin and you can slowly introduce additional products at the pace best for your skin.
For someone who is new to the brand, what's on your recommendation list?
I always recommend that people who are new to the line start with The Littles as it contains a 30 to 45 day supply of eight sized travel products. When used together they supply all of your skincare needs and allow you to test my philosophy by taking a break from the Suspicious Six. Starting with The Littles gives you the opportunity to see which products work best for your skin depending on what it needs on any given day.
What was your biggest skin concern growing up and how did you overcome it?
Growing up, I had all sorts of skin concerns. I was breakout prone, had visible pores, mild rosacea, an oily T-zone, you name it. Eliminating the Suspicious Six from my skincare routine got rid of those issues for good.
What are some of the best Drunk Elephant products for a humid and polluted climate like that in Malaysia?
A great skincare smoothie for humid weather could be Protini, C-Firma and B-Hydra, topped off with Umbra Sheer or Umbra Tinte for SPF protection.
What does your personal skincare routine look like?
I wake up and like to gently wipe a soft damp cloth over my eyes, with a bit of E-RACE Milki Micellar Water just to refresh. I then typically go straight in with my Marula Oil or F-Balm just to wake my skin up. I am a firm believer that cleansing in the morning, or even more than once a day, is a mistake for our skin and its acid mantle. Once I've been up for a while I apply a mixture of C-Firma, A-Passioni and Lala Retro Whipped Cream. I follow that up with Umbra Tinte.
At night I cleanse with Slaai Makeup Melting Cleanser or Beste Jelly Cleanser depending on whether or not I'm wearing eye makeup. I typically apply a mixture of Marula Oil, B-Hydra, TLC Framboos and a bit of Protini. As I've gotten older, I just need more moisture.
For those new to the world of serums – how do we choose one that's best for our skin type?
The best place to start is by asking the question: "what are my main skin concerns?" Knowing what sort of results you're after will help you find the right serum to meet those needs.
In fact, by concern is really the best way to choose any skincare product. The concept of skin types isn't standardised—it can mean whatever a brand wants it to—and skin "types" can often just be skin *behaviors* in disguise. For example: oily skin can be due to drying formulas (drying alcohol, leave-on clay, over-cleansing/SLS), "sensitive", reactive skin can be because of inflammatory essential oils or fragrances, and acne-prone skin can be due to triggering chemical screens, essential oils, even your foundation.
Focus on your skin goals and look for formulas that will support you and help you get there more efficiently. Once you remove the Suspicious Six and your skin has reset, you'll know the real issues (hyperpigmentation, fine lines, etc.) and can make a plan to address them.
Why are serums a good beauty investment? Should we be using them regularly? What are the benefits?
Serums are as much about prevention as they are about treatment. That's because the best, more bioavailable categories of ingredients do both. Think of serums as a concentrated blend of beneficial ingredients that address one (or more) specific concerns.
Generally speaking, these concerns fall under four main categories—brightening, barrier-support and hydration, skin firming/plumping and improving uneven texture or congestion. A good serum will use ingredients that have multiple benefits, and at a greater concentration than you would find in other steps in your routine (your moisturiser, for example), which means the right serum will get your skin to that healthier, more balanced place faster.
Using your serums on a regular basis is essential to getting the most out of their formulas, and be sure to keep them on a regular schedule. Just like any healthy habit—exercise, or eating nutritious foods—the benefit is only realised with consistency. Once you stop exercising or eating healthy, balanced meals, those benefits you've enjoyed also stop. It's the same way with skincare products—their benefits only occur, and stick around, as long as you're using them.
Any top tips for applying a serum?
Just apply your serum to clean skin gently smoothing over the face area. Avoid the eye area unless your serum is designed for both the face and eye region. Follow with your moisturiser, and, during the daytime, top your routine off with sunscreen (that's important—even the best serum can't overcome the damage done by unprotected sun exposure).
Be cautious about applying actives, like AHA/BHA exfoliants or retinol, to the neck area, as the neck doesn't produce protective oils and other substances like the face does, meaning it's often less tolerant to such ingredients.
Lastly, if your routine is silicone free, you can mix your serums right into your moisturiser and save yourself a step. Silicones can interfere with the bioavailability of ingredients, meaning they will have a harder time getting into skin and doing their job; so mixing your serum into a silicone-based moisturiser means a lot of those good-for-skin actives are going to waste.
Speaking of serums…. Can you tell us more about the launch of Protini Powerpeptide Resurf Serum?! What sets this one apart from other serums in the Drunk Elephant line?
Protini Serum targets two main concerns, upgrading your exfoliation step with the strengthening, plumping and barrier-boosting benefits of Protini Cream, combined with 10% lactic acid—a gentler form of AHA that is more forgiving and easier to mix with potent actives like retinol or vitamin C. You can even use it during the daytime, under your sunscreen.
While our T.L.C. Framboos Glycolic Night Serum is a powerful 10% AHA + 1% BHA exfoliant and nighttime treatment, we also received feedback from the Drunk Elephant community that they wanted something a bit gentler and, for those new to chemical exfoliation, easier to incorporate into a routine that contains multiple actives.
That was the inspiration for Protini Powerpeptide, and it's a formula that really has got it all: A blend of antioxidant-rich, hydration-boosting extracts, a potent—but gentle—chemical exfoliant and a mega-dose of plumping, strengthening peptides and amino acids.
Tell us! What's next for Drunk Elephant?
I can't share specifics right now, but I'm so excited that we have more new products launching this year in skincare, haircare and body care. I can't wait to tell you more!
(Images courtesy of Drunk Elephant)
This article first appeared on Lifestyle Asia Hong Kong.