It's called AFT (Advanced Fluorescence Technology), and this new hair removal technology is available at Strip Ministry of Waxing.
Despite technology advancing in ways we can't imagine, the choices for hair removal options still remain scarce. You have the archaic options of shaving and waxing, which are undeniably effective but either painful or leaves you at risk with future problems, like ingrown hair follicles. There's also the option of laser hair removal, or IPL, as we're most acquainted with.
But now, there's a new technology that's threatening to overtake IPL. It's called AFT (Advanced Fluorescence Technology) and it claims to be more progressive, comfortable, and effective than the latter. AFT is currently a treatment exclusive to Strip Ministry of Waxing, in partnership with Alma Lasers. The latter has manufactured a custom AFT machine to be placed in Strip, but what makes AFT better than IPL?
Not a laser
For starters, AFT is actually not a laser treatment, as it uses a different wavelength compared to a laser. This narrower wavelength in question delivers an even distribution of energy, which means that you get a targeted and more precise area of treatment. For comparison sake, IPL uses a broad wavelength to disperse spikes of energy to rid the targeted skin area of unwanted cells — in this case, putting the hair root into a 'resting' phase, making hair fall out and eventually growing less hair.
Absolutely painless
While IPL is decidedly less painful than getting your nether regions waxed, certain people do report of a tingling and burning sensation, and sometimes post-treatment swelling and redness. You'll be glad to know that AFT is comfortable and absolutely painless, thanks to a combination of the AFT machine's built-in cooling system and Strip's 'in-motion' technique.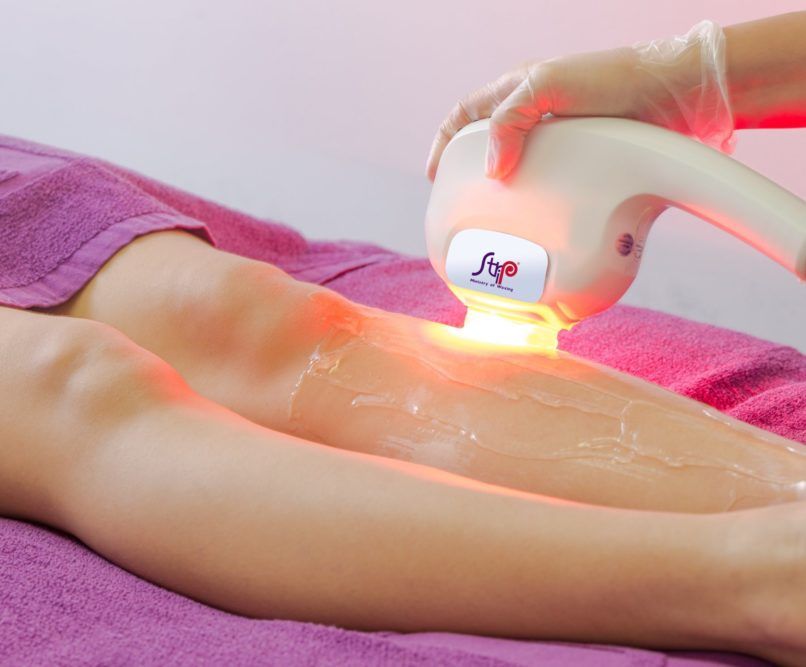 A quicker process
The AFT hair removal technology makes full use of your precious time by working at a quicker pace covering larger surface area thanks to a custom-made 5cm crystal applicator. The IPL applicator is only 3cm.
The AFT treatment works for both men and women and can be used on most areas of the body including the legs, bikini area, back, underarms, arms, upper lips, and more. Clients are advised to undergo six sessions with a four- to six-week interval between each session for the best results.
AFT is currently only exclusively available at all Strip Malaysia outlets. First-time AFT customers can enjoy first trial prices per session, from RM68 onwards.
(Hero & featured image credit: Unsplash/ Anelya Okapova)