You don't have to go to an ashram to begin the practise of meditating. Try home meditation with some simple steps.
2020 has been the gift that just kept on giving. If you're this close to mentally checking out, you're not alone, but the solution can be as simple as meditating.
We all know the benefits of meditation by now, most notably in the neurological department where researchers have not only seen a drop in levels of anxiety and depression, but also an improvement in attention and concentration. At Harvard, mindfulness meditation was also found to increase the cortical thickness in the hippocampus and other areas of the brain, which is in charge of memory, learning, and emotion regulation.
The only problem is that home isn't aways the quietest, most relaxing place on earth, and sitting still in a room full of distractions can only lead to even more frustration. For this, we've put together a guide on how to meditate at home. Now take a deep breath, and relax.
What you'll need
1) A routine
Setting aside time specifically to meditate every day, even if only for a few minutes, is important for establishing a routine. Like every other skill, meditation and being mindful requires practice, especially if you want to use it as a tool to bring yourself back to the present in any stressful situation, not just when you're sitting on the cushion.
2) A comfortable spot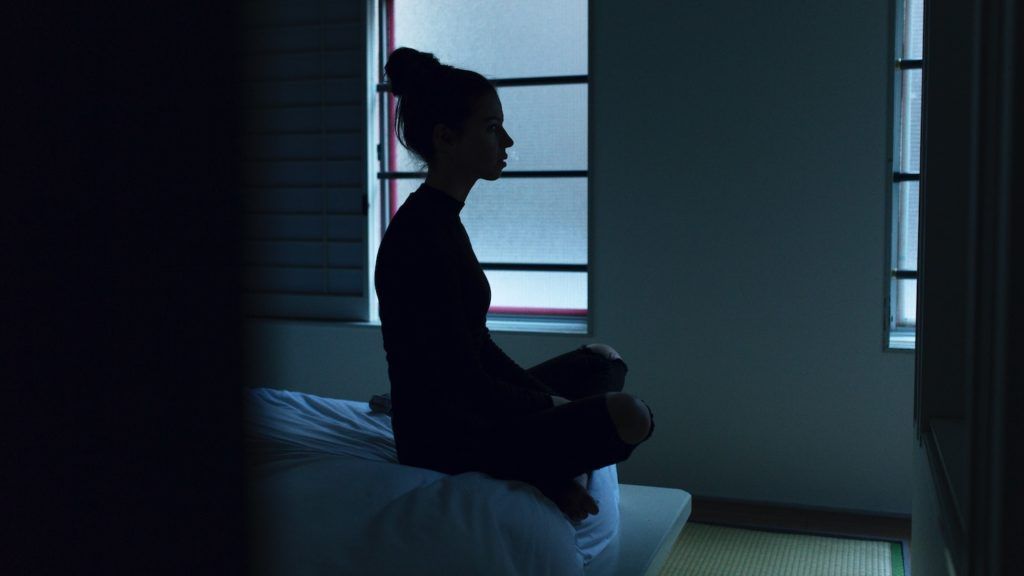 Figuring out the best place to meditate in your own is a huge part of sticking to the practice, but it won't necessarily be the same spot for everyone. Find a space that you can call your own, whether it's your bed, living room, or even bathroom. As long as it's not inconvenient or uncomfortable, you'll find yourself looking forward to being at peace in your little sanctuary.
3) An open mind
A lot of people think that meditation means sitting down and doing nothing, but that's far from true. The practice essentially trains the mind to increase awareness, and there are different programs that approach this in different ways. It also isn't a magic cure-all for depression — no treatment is — but it's one of the best tools that can help manage symptoms, so approach this with managed expectations and an open mind.
Types of meditation
Like yoga, meditation has evolved into factions that also branch out into their own sub-types, so finding the best one for you is kind of like dating: you'll have to kiss a few frogs before you find prince charming.
Mindfulness meditation Mindfulness meditation can be practiced virtually anywhere, and requires practitioners to remain aware and present in the moment instead of dwelling on the part or dreading the future. Being mindful encourages awareness of your existing surroundings without judgement, so instead of reflecting on the annoyance of waiting for your partner, for example, you'll simply note the wait without judgement while calmly noticing your surroundings — including the sights and smells that come with.
Bringing attention your breath is one of the best ways to be mindful, and it forces your mind to pause its everyday acrobatics to focus on one thing at a time. Your mind won't be magically cleared of the endless thoughts that constantly erupt in your brain, so allow it to wander but always bring the focus back to your breath. With enough practice, this form of meditation can reduce fixation on negative emotions, better your focus, and lessen impulsive emotional reactions.
Progressive relaxation
Also known as body scan meditation, progressive relaxation is a good way of releasing pain or tension you might not even realise you're experiencing, like a clenched jaw, tightened shoulders, or anxiety-induced tummy aches.
Practitioners start at one end of their body, and work their way through the entire body mentally to notice aches and tension before releasing them, like a wave that washes over you with calmness. Because it slowly relaxes the body, this form of meditation is often used for better sleep at night, and may also help with chronic pain. It also helps reduce stress — both physically and mentally — and helps keep you grounded and more in tune with what your body needs.
Sound bath meditation This form of meditation uses Tibetan singing bowls, gongs or other instruments that create vibrations to help focus the mind, and can be useful for those who have difficulty meditating on their own. Don't want to invest in a singing bowl yet? There are apps like Gong Bath Meditation Timer and Soundbath that can recreate the soothing experience wherever you are.
Walking meditation
Possibly created for those who can't sit still to save their lives, walking meditation is designed to sync the mind and body as you mindfully walk at a comfortable pace. Unlike sitting meditation, where the object of focus is the breath, walking meditation allows you to focus on the rhythm of your gait, while acknowledging the sounds, smells and sights around you.
Mantra meditation
This form of meditation requires you to focus on a mantra — a syllable, word, or phrase that's repeated throughout the session — that serves as a mental protection against distractions or emotions. Mantra recitation has long been practiced to keep the mind focused and receptive to positivity, and has been found to reduce stress, anxiety and anger.
Resources
Now that mindfulness has become a recurring buzzword over the past couple of years, there aren't a lack of meditation resources to help you get started on your road to zen at home. With its warm interface, adorable illustrations, and plethora of structured courses, Headspace is one of the best apps to sign up for if you're a beginner. The subscription fee is slightly higher at approximately S$97 a year, but you'll get a wide range of meditations — from short emergency sessions to sleep-inducing ones — as well as dozens of one-off exercises to add mindfulness to your day. Calm is another big player in the industry, and offers guided sessions, sleep stories, and a large selection of ambient music that can be useful in your practice. If you're looking for a free, no-frills option, The Breathing App sees visual and audio components that are paired with meditation timers, which can be customised according to preference. We also like 10% Happier, a "meditation for fidgety skeptics" portal that gives you access to classes led by well-known meditation teachers, with a chat feature that even lets you connect to them if you have questions.
Take your pick and find your peace.
This article first appeared on Lifestyle Asia Singapore.