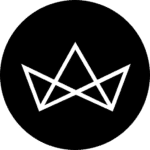 Treat your furkid to some homemade pet snacks made with love by these local brands
Plants are the new pets, and pets are the new kids. So, treat them to only the most delicious homemade pet treats by these brands in Malaysia.
There's a viral sound on TikTok that goes: "If you don't have one of these, how are you even surviving this year?"
The original poster was, obviously, referring to a pet. In the past year, more people have been adopting pets during the pandemic lockdown. For starters, they make great companions especially if you're living alone. Pre-pandemic pets around the world, on the other hand, have been rejoicing the fact that their humans are now at home all the time. Except for cats, of course. However, even before the pandemic, dogs and cats have been steadily taking the place of actual human children. Furkids all around the world are getting the star treatment and experiencing new diets — just take a look at the raw food diet trend here. In Malaysia itself, dog cakes have been popular treats in the past decade. But since those are only birthday treats, allow us to point you in the direction of something you can offer your pet any other day: homemade pet treats.
These local brands in Malaysia have created the tastiest and highest quality homemade pet treats for your dog and cat, because your furkid deserves only the best. Check them all out below.
(Featured image credit: Unsplash/ Eric Ward; Hero image credit: Unsplash/ Krista Mangulsone)
Jump To / Table of Contents