These are the places we grow up in, learn new things and forge lifelong friendships. They set the scene for our first loves and where we experience our first disappointments. The time we spend in schools is the most enriching part of our lives. Our influences are also certainly not limited to the classroom. Part of the education is the backdrop within which it takes place. Your environment and surroundings play just as important a role as the textbooks you have your head buried in.
A Salford University study found that a school that had well designed elements, including lighting, circulation, acoustics, individuality and colour, could improve pupil performance by 25%. Standardisation of school buildings is deadly to a student's creativity. It is said that "all real education is the architecture of the soul." If that is so then a school's architecture must itself act as inspiration to education.
Whether they are steeped in history or the visions of pioneering architects, we have chosen some of our favourite schools around the world. These institutions have such impressive architecture and vibrant surroundings that you will not only want to send your children to but make you wish you could go back to school too.
1
Stowe School in Buckimhamshire UK, was first opened in 1923. Famed architect Sir Clough Williams-Ellis re-imagined Stowe House, a grade I listed country house, as a school. The south facade is one of the most incredible examples of neoclassical architecture in Britain, the main front stitching over 140 metres. The lush gardens also feature a number of temples and historic bridges including the Gothic temple and the Palladian Bridge.
2
Bangkok's Ivy Bound International School serves children from nursery up to 7 years of age and prescribes a progressive approach to child development. Located in the heart of Bangkok, it used to be a private residence that has since been converted for educational use in 2014.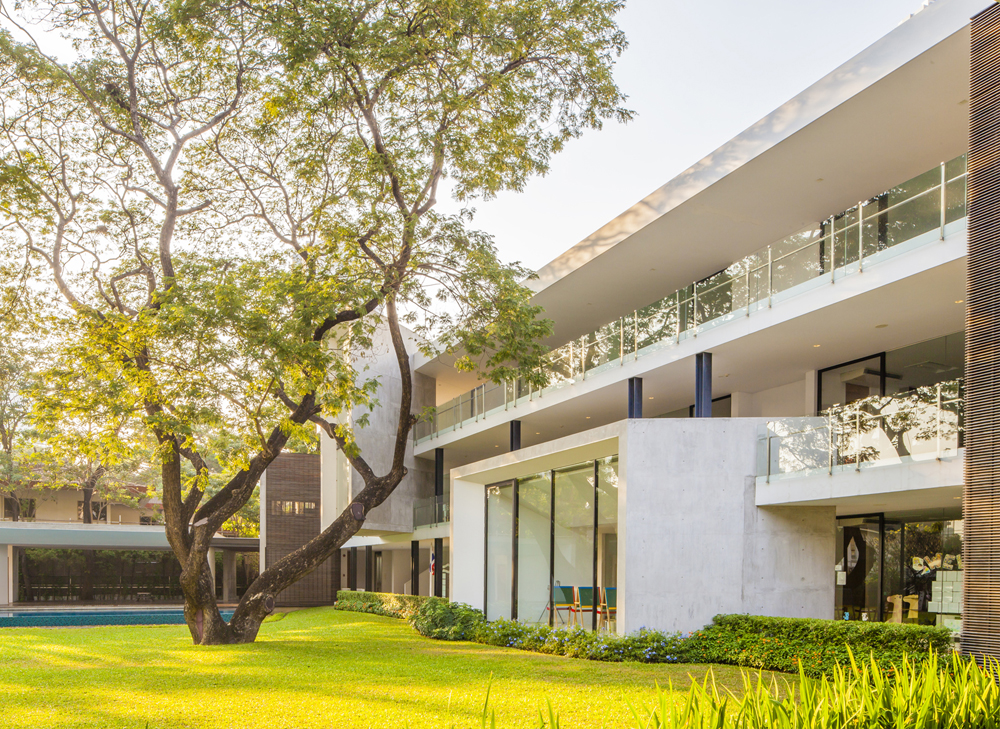 3
Geometric volumes, inspired by children's play blocks were arranged around existing trees and gardens to create a modern and unique feel in this homely setting. A year after it opened, Ivy Bound was a Recipient of the World Architecture Festival 2015 and a Finalist in the School Category.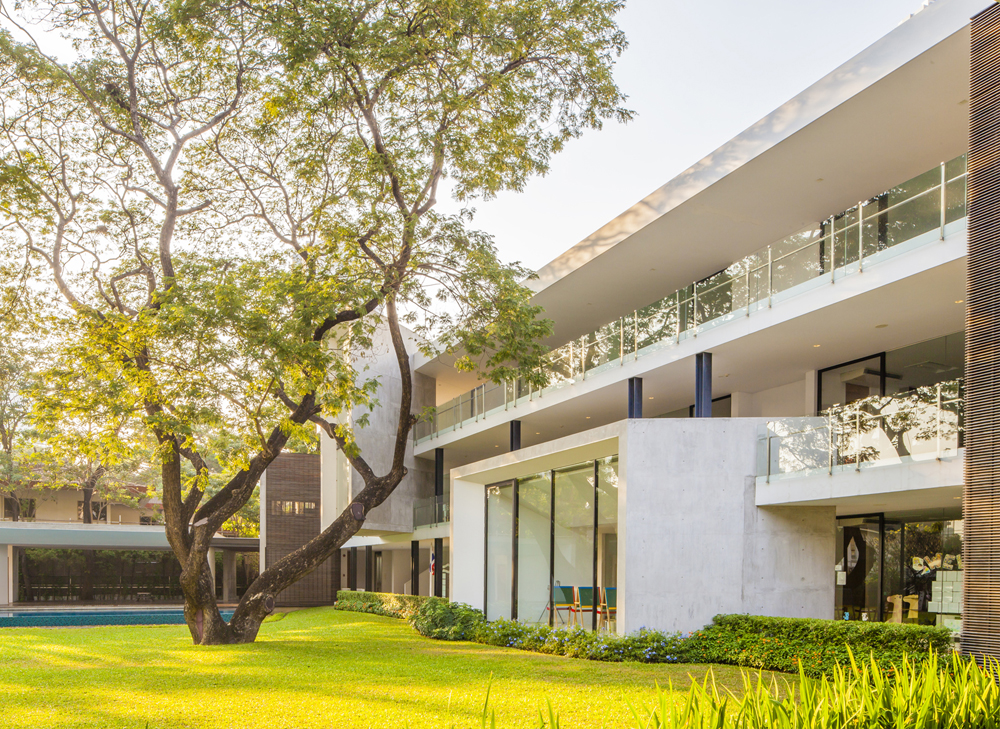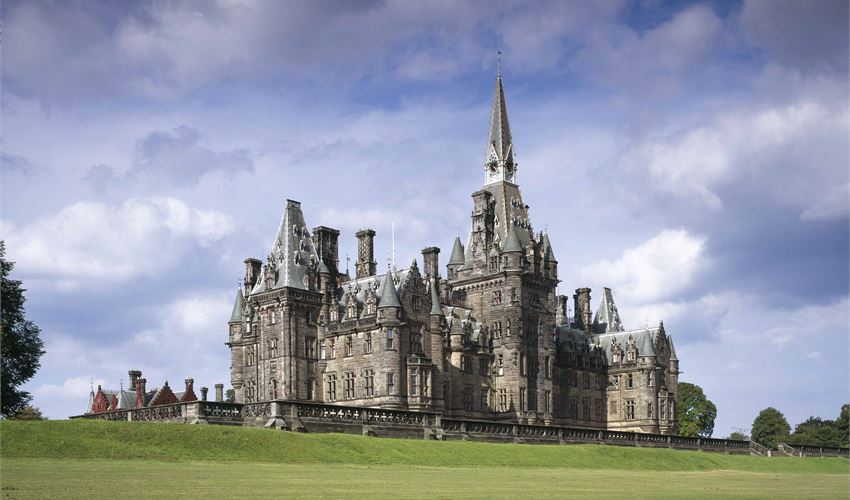 4
Designed by an ambitious David Bryce, Fettes College opened in 1870 to fifty-three boys; a majority of them orphans and the sons of needy parents. Sir William Fettes, a man of considerable fortune, had lost his only son and heir in 1815 and he decided to devote his wealth to "the maintenance, education and outfit of young people".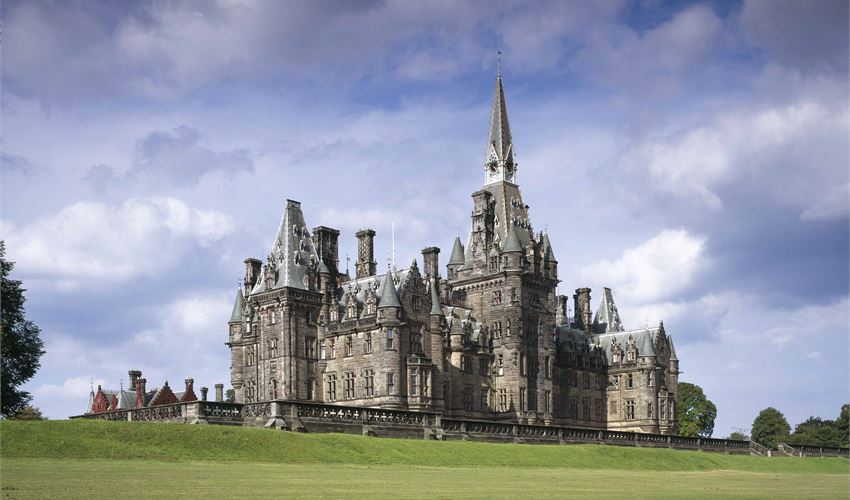 5
After a  trip to the Loire Valley, Bryce pursued a grandiose design in Scottish Baronial style. The imposing gothic building looms over Edinburgh and inspired J. K Rowling's Hogwarts School for her renowned Harry Potter novels.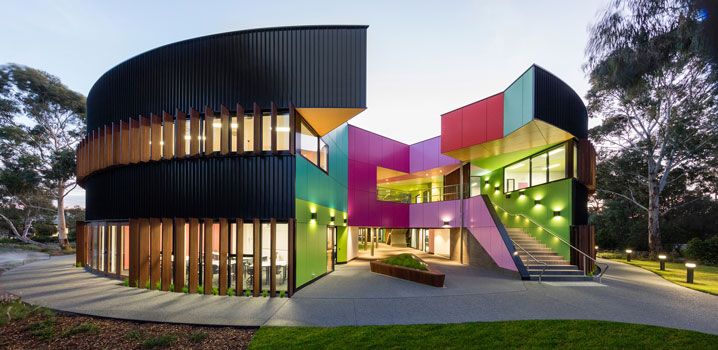 6
The Senior Years and Science Center at Ivanhoe Grammar School in Melbourne, Victoria, burst with colours in a beautiful geometrical design by Australian architecture firm McBride Charles Ryan. The firm won the WAN Colour in Architecture Award 2016 because of the impressive utilisation of colour as the core component for the design of this school.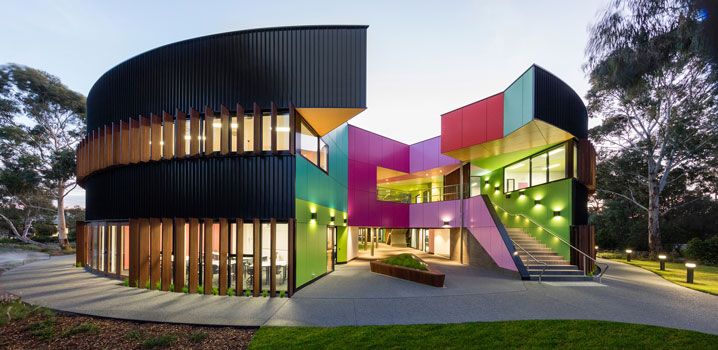 7
The creative use of colour and geometry is most evident in the central courtyard. The colourful block acts as an imaginative, disruptive space and a visible break from classroom learning.
8
Founded in 1848 by priest and pioneering educationalist, Nathaniel Woodward, Lancing College in West Sussex, England was designed by renowned architect, Richard Carpenter. The mellow Sussex sandstone school buildings are situated on a hill in the South Downs, overlooking the gorgeous river Adur and dominating the local landscape.
9
The heart of the school lies the Lancing chapel, the largest school chapel in the world with soaring columns and a 90-ft high vaulted ceiling. Its spectacular rose window, is the largest in the country and created by Stephen Dykes Bower, who also worked on Westminster Abbey. The school also has its very own open-air amphitheatre, opened by novelist Agatha Christie.
10
Located near the picturesque Franklin hills, the El Paso High School in Texas was built in 1916 and a wonderful example of Greco-Roman architecture. The design was influenced by the Portico of Octavia in Rome. Filled with intricate architectural touches, the school is listed on the National Register of Historic Places.
11
Shortlisted for the World Architectural Awards last year in the School category, Bahriye Ucok Kindergarten in Istanbul, Turkey draws its inspiration from origami and primitive huts. The roofs of the classrooms have origami-style folds that filter natural light in. Located in the heart of an increasingly developed city like Istanbul, this school provides a rare and imaginative oasis among towering buildings and construction sites.