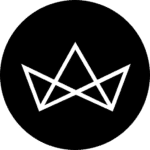 Q&A: Clarissa Tam, Swire Hotels' art curator on its first art programme, Encounters Across Cultures
The House Collective by Swire Hotels has always been known to be a medium for both artists and tourists alike. To the eyes of a consumer, you see art pieces decorated the halls and rooms of the hotels under the group. But for the people in Swire Hotels, it signifies them as a brand.
"Art and design are completely at the core of who we are as a brand. Our typical guests are seasoned travellers with a genuine passion for art and culture, people who seek a different experience from the hotels they choose"
Toby Smith, Managing Director of Swire Hotels
'Encounters Across Cultures' is its very first art programme, with 'Seeds of Life' being the theme this year. Over the course of 2019, installations will be held at the Houses across China and Hong Kong; namely, The Upper House, Hong Kong, The Middle House, Shanghai, The Temple House, Chengdu and the most recent one, The Opposite House, Beijing. Each installation will be unique as they will be fashioned according to the city's local cultural environment but still led under the same artist and concept.
Katja Loher, an award-winning multidisciplinary artist leads this year's programme by employing her own concept of art, which is 'video sculpture'. Video projections featuring specially curated choreography and inspiration from encounters with locally-based artists are used to represent five Chinese elements: earth, fire, metal, water and wood.
As for the other installations? We won't spoil it any further. Clarissa Tam, Swire Hotels Art Curator, explains further on The House Collective first art programme and her opinions on the art scene in China.
Swire Hotels has been around for quite a number of years. What was the catalyst for this art programme?
We see the importance of pursuing a deeper engagement in art, for example, taking an active role to work with artists in our cities and encouraging the exchange of ideas. As hotels, we are an especially interesting place for art as we are a communal ground where people from different parts of the world encounter each other, and this presents interesting possibilities for art. So we want to do more to push this forward.
How is the theme or concept selected for each of the House?
With the programme this year, we invited Katja Loher to create a series of exhibitions, all under the one theme of The Five Elements. At each House, we wanted to the show to evolve and for Katja to create in response to the local city, so we chose a theme for each that represents a key aspect of that place. In Beijing, contemporary art is making waves and grabbing the attention of the global art world so we worked with Gallery Weekend Beijing. In Hong Kong where it is a home for taste-makers from around the world, both east and west, we wanted this aspect of the city to show in the maison. Wo we're working with Thierry Chow, a Feng Shui designer who is reinterpreting this ancient wisdom of living — which is so closely observed in Hong Kong — in a modern aesthetic that cuts across geographies.
For Shanghai, where The Middle House has already earned a strong following among the fashion crowd, we thought it would be more than appropriate to celebrate the fashion scene here. For Chengdu, we love that the architecture of The Temple House itself incorporates Qing-dynasty heritage buildings and that the locals combine old Chinese traditions with modern life, so we chose to work together with masters in Chinese ink and calligraphy.
Katja Loher is the main artist behind these exhibitions. How did the selection process come about?
Throughout the selection process, we met with many artists and galleries to determine their alignment with Swire Hotels, and, specifically, The House Collective.
We chose Katja because her art exemplifies the spirit we wanted to convey in our first year of the programme — an openness to the world, to different cultures, to collaborations cutting across different art forms — from art to dance to sound to architecture.
Are there any limits to what the artist can or can't do for the exhibition?
We offer the artist a lot of freedom in creation. One of the key limitations is the space itself — she is working to create exhibitions at our Houses and they need to work with the architecture and the feel of the space. It's a limitation but at the same time it's also creative stimulus for the artist to create something truly unique and special in that space.
What are your thoughts on the art scene in China as compared to other Asian countries?
The arts scene in China is extremely dynamic, with lots of experimentation in concept as well as in medium. There's a kind of audacity to it. There is a huge range from contemporary artists reinventing traditional mediums such as Chinese ink to those working with the digital realm. The sheer speed of change in China has given them rich stimulus to draw from.
How is the art programme in line with the art trends in China?
It's the idea of a cultural exchange. The programme seeks to respond to aspects of Chinese life and culture, it is a response to it, but at the same time is not limited by any definition of 'Chinese art', instead taking a global view and inviting artists and creators from other parts of the world for their perspectives and reactions. I think this is very much in line with the evolution of the art scene in China too — taking inspiration from the local but open and curious to stimuli and ideas from the world beyond as well.
Any hints on what will be the theme for the 2020 Art Programme? What can you tell us on what's going to happen next year?
We'll continue to build on the theme of creating encounters across cultures that inspire and provoke! The programme will evolve and take on different formats — it won't be a repeated structure of this year. I'm afraid that's all I can say for now.