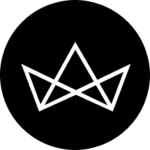 BurdaLuxury KL offers free AugustMan, Prestige, and PIN Prestige digital issues for 3 months
Stay up to date with your favourite magazines (including Lifestyle Asia) with BurdaLuxury's free digital copies for the next three months.
What a time we're living in — we've never been so dependent on food delivery, free motivational apps or live shows either to teach us how to cook or workout than in the past couple of weeks since the government implemented the Movement Control Order to curb the spread of coronavirus.
In light of the current situation, BurdaLuxury KL is bringing you free three-month unrestricted digital access to our April-June 2020 Malaysian issues of AugustMan, PIN Prestige and Prestige. We want you to #StayHome and brush up your reading habits.
"We are living in challenging circumstances and it is our way of contributing positively by providing readers with content to occupy themselves during this time of isolation," says Steven Chan, BurdaLuxury KL publisher. "As the calls for social distancing is likely to continue for some time, giving readers access to the magazine for three months will enable them to enjoy the content without having to expose themselves unnecessarily."
The three magazines under its stable cover three different segments and hence have a variety of content that will give readers a diverse range of topics and perspectives.
Prime Minister Muhyiddin Yassin announced on March 27 that the government, together with telecommunication companies, will provide free internet data usage throughout the Movement Control Order (MCO) period beginning April 1. All the more reason for you to maximise the free data.
Click here to read the latest issues of AugustMan Malaysia, Prestige Malaysia, and PIN Prestige Malaysia now.