Maitreyi Ramakrishnan plays the lead, Devi, in 'Never Have I Ever', a high school romantic comedy created by Mindy Kaling.
Never have I ever watched a teenage rom-com well into my adulthood. However, the latest series on Netflix by the lady who is one of the biggest voices of Indian representation in Hollywood—Mindy Kaling—made me bite that bullet. And I do not regret the binge.
The show has all the trimmings of a typical high school drama—the jock, the nerds, breaking curfews for parties. Yet, it's not a formula-based breezy watch that goes on in the background as you scroll through your Instagram feed. 'Never Have I Ever' has multiple layers, covered intelligently so that nothing comes across as being forced through. It revolves around Devi (Maitreyi Ramakrishnan), a first-generation American and straight-A student, who is also boy-crazy.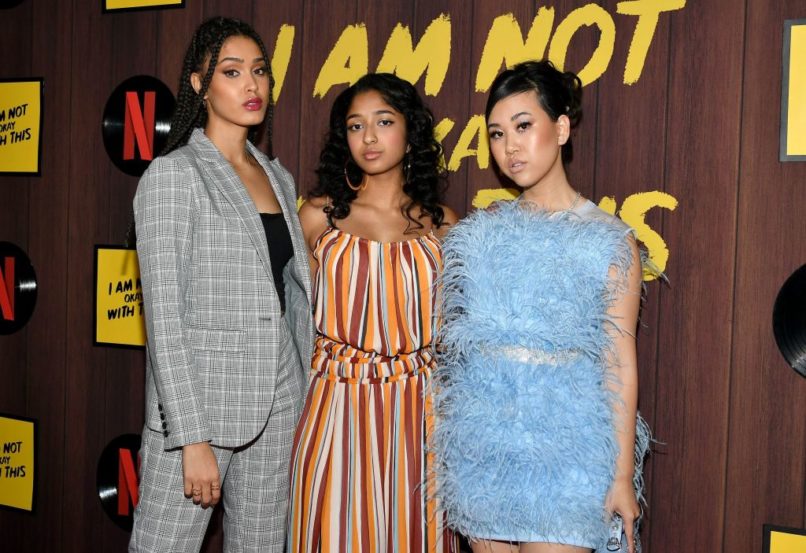 For us in India, the Netflix series seamlessly brings the diversity of Gen-Z in the US to the fore. So, Devi isn't your screen stereotype of a nerdy Indian. She's as hyped about losing her virginity to the hottest guy in school as she is about going to Princeton. Her two best friends also represent the diversity of ethnicity and sexual orientation. From desperately wanting to be adults yet needing their parents in moments of tenderness, the teenage struggle is real in 'Never Have I Ever'.
And it's the star of the show, Canadian actor Maitreyi Ramakrishnan, who brings it alive. "I had full confidence in the show. I loved it so much, and it's brilliant at so many levels. I always knew it'll do well, but didn't know it'll do this well!" she says on the popularity of the series.
This is her first-ever professional acting project — before this, the 18-year-old had acted in school plays. And it wasn't until her final year of high school that she thought of it as a career. An impromptu decision to send in her audition video led her to beat 15,000 hopefuls for the role. "It happened in a matter of a few days. We didn't really pre-plan anything. When Mindy put out the [audition] tweet…it basically went from there, we didn't put too much thought into it."
A Canadian of Sri Lankan Tamil descent herself, she does share some traits with Devi (of Indian descent). "I was also the kid who had to get the perfect grades in every single test, and I also participated in a lot of extracurricular activities…but I was nowhere near as boy-crazy as she is!". And working with Kaling, an icon for South Asian representation in the industry, is an experience Maitreyi's grateful for. "She's amazing to work with and I absolutely adore her. I'm truly so glad to be able to say that she's one of my mentors; I can rely on her to help me out, I can't be more thankful."
From bagging Devi's role to the show being lauded far and wide, life's been a roller coaster for the teenager over the past couple of weeks. "I was in such shock, I didn't know how my life would change, it's something I'd never done before, so I didn't know how crazy my life will be in the span of a year," she says about getting the show. And while she shares that she hasn't changed as a person, everyone watching the show, wanting to know her story, even an interview like this one—"the idea is crazy" for the freshly minted star.
Crazy as it is, this is what Maitreyi is meant for. "I feel pretty calm, I'm not gonna lie, I feel pretty okay. It all feels natural to me and this is what I love doing, so I won't have it any other way." Along with a Season 2, she's also keen on acting in films and other series. "This is definitely something I want to pursue full-time — it's truly what makes me happy. It's hard to pick any kind [genre] of a movie, but I'd like to pick any character that has a lot going for it and has a lot of depth. That's really important—to play characters that are strong."
This article first appeared on Lifestyle Asia India.