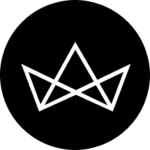 This week's best stories: Donatella Versace, new Apple launches, travel guide to Trier, and more
Here it is — the first week of November and we're pretty sure we'll be counting down to Christmas very soon. This is also the best time for you to start booking your travel plans. Perhaps you can consider going to cultural cities like Siem Reap in Cambodia or Colombo in Sri Lanka. We've just reviewed two hotels: Belmond La Résidence D'Angkor, Cambodia and The Tanamera Estate, Sri Lanka, to help you ease your hotel-hunting.
Travels aside, this week's best stories may be the ones that will give you the inspiration you need before we hit the end-year mark.
Style
Before she taught the world how to pronounce "Versachee" on her Instagram, Donatella Versace was just the sister and muse of Gianni Versace. She was just a support system for her brother, advising him on clothing designs and planning some of the biggest Versace shows decades ago. But when he passed, she was thrown to the front line almost immediately as Versace's chief designer which seems effortless for her but sadly, it's not. Read about her life here.
Travel
A city founded by Romans, Trier is Germany's oldest city and was also once known as the second Rome. The city began to flourish once founded by Julius Caesar, who built the stadium and amphitheatre in the city. This piqued the interest of several Roman emperors to even stay in this city. There are many historical landmarks for you to visit, and Trier is also a great place to sample wines from the Mosel-Saar-Ruwer region, particularly their Rieslings. We've set up a guide right here, from dining to accommodation, to make your travelling plans a little easier.
Tech
More big launches coming from Apple. We've just witnessed the launch of their iPhones and Apple watches last month, now comes the bigger devices which are said to be better than ever. The main theme of the keynote highlighted creativity, hence the decision to make adjustments to its MacBook Air's weight and size (as a majority of people from the creative industry travels so often) but most importantly, a new retina display. The same concept is applied to the iPad Pros. Click here for more details.
Dining
Being Malaysians, we love our food but it's even better if it's served fast and good. While that fact doesn't apply to American's style of slow barbequing, but believe us when we say the wait will be worth it. We sat down with Nazri Jameson of Beard Brothers' BBQ, one of the original pioneers who brought in American style barbecue and talked about the scene here in Malaysia and their RM120 limited-edition rib burger. Read the interview here.
#lifestyleasiakl's Instagram of the Week
"Demons made of snow and ice and cold. The ancient enemy. The only enemy that matters." – Stannis Baratheon. Introducing the White Walker by Johnnie Walker, a special limited-edition collaboration between @johnniewalker and @gameofthrones. A must-have for GoT fans out there.
Follow us @LifestyleAsiaKL on Facebook and Instagram on the latest restaurant openings, fashion previews, cocktail parties and celeb sightings in Kuala Lumpur.