It's that wonderful time again where we help you to plan out your movie nights on HBO Go, Warner TV, and Netflix.
We're here to ease your evenings and weekends with a list of exciting new movies and shows you can look forward to on your favourite streaming services. From action, drama, anime and more, you're literally spoiled with options this time. Use this opportunity to mark your calendars and add a little reminder for yourself as this month's new releases are one to watch. Scroll down to have a read on what you can have in mind when planning your downtime and movie nights at home.
HBO Go
Movies
Zack Snyder's Justice League
Premiering on 18th March
Fans of the Justice League, it's time to plan your movie night the right way. Following Superman's sacrifice, Bruce Wayne joins forces with Diana Prince AKA the Wonder Woman by recruiting a team of your favourite superheroes to protect the world.
The Way Back
Premiering on 6th March
This movie is a story on redemption and healing from the wounds of his past, as Jack Cunningham (Ben Affleck), who once was a high school basketball player struggles with a meaningless job and alcoholism. Looking for a second chance in life, Jack grabs an opportunity to coaching the basketball team at his alma mater.
Just Mercy
Premiering on 20th March
Based on true events, the movie tells the story of a Harvard law graduate, Bryan Stevenson (Michael B. Jordan) as he tackles the controversial case of Walter McMillian, who was sentenced to death for the murder of an 18-year-old girl, despite having evidence proving his innocence.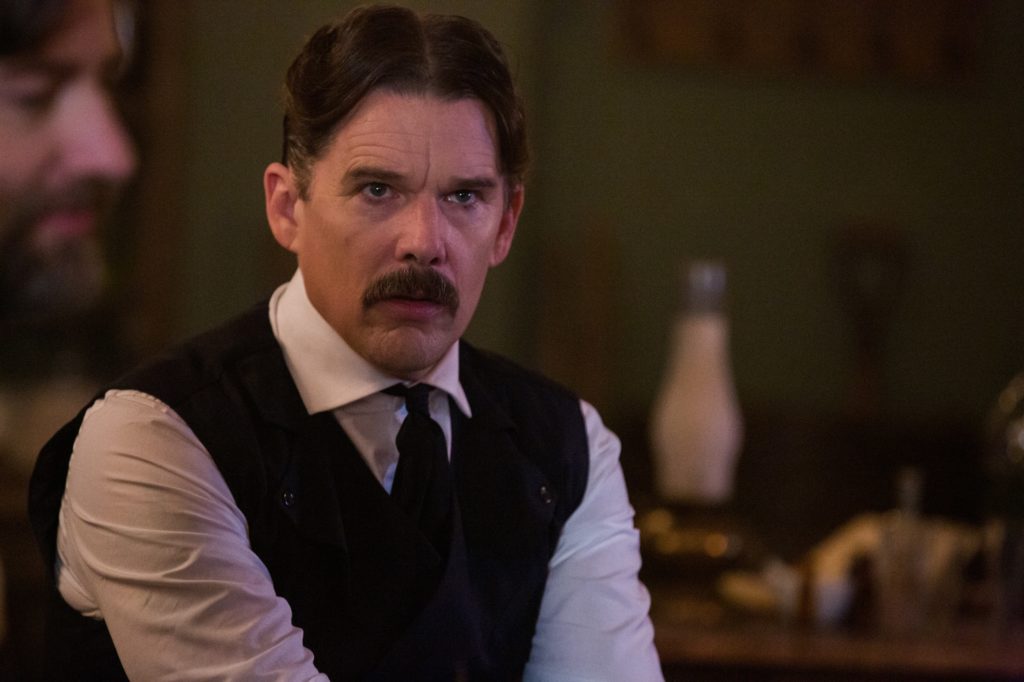 Tesla
Premiering on 27th March
This engineer and physicist, Nikola Tesla made history with his breakthroughs in inventing the first alternating current (AC). In Tesla, you'll follow the life of his rivalry with Thomas Edison and his relationship with philanthropist, Anne Morgan.
TV Series
Genera+ion
Premiering on 11th March
This brand-new HBO Max original series is one to watch, especially if you were a fan of Euphoria. This show highlights the dynamic friendships and deep connections built in the lives of a diverse group of teenagers who are on this journey of self-discovery.
Warner TV
The Flash S7
Premiering on 3rd March, 9 PM
The Flash is back with its seventh season and you wouldn't want to miss an episode – it also premieres on the same day as the U.S. This season, the show will take you on more exciting adventures, as Barry continues to fight Central City's gallery of villains.
Netflix
Movies
Green Book
Premiering on 1st March
This biographical-comedy drama tells a tale of how an African-American pianist, Dr Don Shirley (Mahershala Ali) develops an unexpected bond of friendship with driver and security, Tony Lip (Viggo Mortensen) as they embark on a concert tour in the early '60s.
Sentinelle
Premiering on 5th March
A highly trained French soldier is transferred home after a traumatising combat mission, who then uses her skills to hunt down the man who hurt her sister.
TV Series
DOTA: Dragon's Blood
Premiering on 25th March
If you grew up playing DOTA during your teen years (or is still are – we don't judge), you can now relive your favourite past time with this series releasing later this month. The story focuses on a Dragon Knight after his encounters with dragons and meeting a princess. 
Formula 1: Drive to Survive (S3)
Premiering on 19th March
Drive to Survive is back with its third installation and this time, the series revolves around the shortened 2020 season, as COVID-29 turns the world upside down.
Documentaries
Biggie: I Got a Story to Tell
Premiering on 1st March
From hustler to rap king, this documentary celebrates the life of the Notorious B.I.G with rare footages and in-depth interviews on the legendary icon.