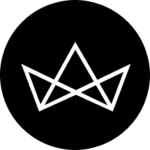 Immersive technology anchors the latest Wonderland exhibition at Singapore's ArtScience Museum
In the age of Instagram and immersive technology, the appreciation towards art has moved into a new phase where the subject matter no longer serves its primary purpose as mere display objects. It needs to be something that interacts, something that moves and something that tells a far more meaningful story than what a little sign can do.
Art has been given a new light and is now more exciting than ever. That's exactly what is currently taking place at the ArtScience Museum in Singapore. With a dynamic architectural blueprint to boot, the ArtScience Museum has already challenged conventional boundaries with both exterior and interior spaces that are interesting from various perspectives. Matching the labyrinthine layout of the standalone building, the museum has brought in one of the most anticipated exhibitions this year, Wonderland.
Visitors are invited to explore the Lost Map of Wonderland and various workshops tailored for the exhibition that began on 13 April 2019. Wonderland celebrates the supposed heroine of Lewis Carroll's timeless tales since 1865, and the character development of Alice and her friends on the silver screen and in present pop culture.
Enter the Wonderland
A remarkable selection of over 300 artifacts and objects show how Carroll's narrative has compelled artists and filmmakers to experiment with new techniques to bring Alice and her adventures to life over the last century. These include first edition manuscripts, drawings and sketches, original costumes and masks, filmography, magic lantern projectors, puppetry, and multimedia works by digital creative studios, Sandpit, Grumpy Sailor and Mosster Studio.
In the same vein, the exhibition incorporates elements of multisensory and augmented reality to project the story of Alice in true immersive fashion. Wonderland sees visitors completing a journey akin to Alice's as the exhibition is demarcated in ten curated sections inspired by the chapters of the book and its sequel.
The exhibition charts the cultural, technological and social shifts that have compelled filmmakers to create their own visual interpretation of Alice and her adventures. Stories of Alice and her friends in Wonderland have been adapted for the silver screen over the last century, now captured in a series of moving images on an interactive projection to allow visitors the opportunity to follow the chronicles of Alice in Wonderland in one go.
On top of that, the Wonderland experience for the visitors actually starts from home. Prior to their visit, visitors are encouraged to take a short Wonderland character quiz through the museum's Facebook Messenger Chatbot to determine the character they are going to be 'playing' at the exhibition. This will correspond directly to one of the four archetypal characters at Wonderland namely The Mad Hatter, Queen of Hearts, the White Rabbit and Cheshire Cat.
Inside the exhibition, these varying characters will experience their own unique videos, audio and interactive content. Visitors are also able to be an integral part of the digital projection at The Queen's Croquet Ground where they are able to bring characters (that they create) to life at one of the sections featuring a craft activity component.
Aligning new digital values
While one may debate that it is a common knowledge that art galleries and museums are finding new ways to attract the younger, digitally-oriented generations, museums are now on a mission to conjure something that is in sync with the interest and values of millennials.
Google has also recently launched its virtual reality tours through its Arts and Culture app to allow people from all over the world to 'visit' a specially curated exhibit from the screens of smart devices.
Over at ArtScience Museum, current exhibitions like Future World incorporate fun elements like virtual painting, virtual collaging and self-portraiture that are seamlessly integrated with artistic effects and motion graphics in the designated game.
Interactive displays are becoming more commonplace in many galleries and museum, defying conventions and eliminating dated static touchscreen display by involving the movement of the body. Not only is this method more immersive for the user, but it also acts as a more social and collaborative way of learning and exploring the subject in question.
"Wonderland also includes an interactive hands-on workshop that blends art, literature, science and role-play, underscoring ArtScience Museum's commitment to providing interdisciplinary educational pathways into our exhibitions for visitors of all ages," shared Honor Harger, Executive Director of ArtScience Museum.