It's been a week since the big elections happened, and things are getting a bit hectic in Malaysia. For those looking for a break from the political headlines, we have a good list of stories this week that you'll find interesting.
Apart from the general elections, this week is also the beginning of the holy month of Ramadhan so let our ultimate buka puasa guide, advise you on where to eat. The royal wedding is also happening in just a few days and what better way to commemorate the big occasion than to look back at the bride-to-be, Meghan Markle's iconic looks.
Read on for more of our best stories of the week.
Style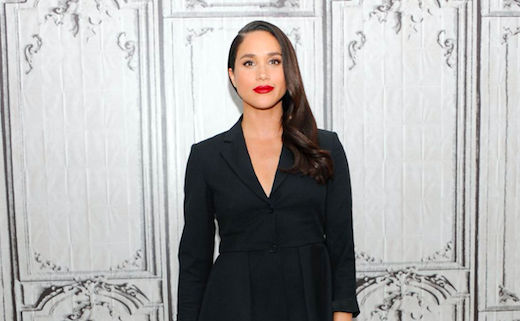 The big royal wedding of Prince Harry and Meghan Markle is literally days away. Before the soon-to-be-royal walk down the aisle in her wedding dress, we've gone down memory lane of her previous iconic looks. Even if we're not a royal celebrity or have any red carpets to walk on, these looks can still be work-outfit inspirations.
Beauty Lack of sleep does not only give you dark circles and puffy eyes — it's beyond that. Your skin's balance will be distorted, making it dehydrated and more prone to acne and redness. Getting enough sleep is definitely the solution but if you don't have the hours, these beauty products can help you sleep well at night and wake up with radiant skin.
Food In this holy month of Ramadhan, Muslims start their mornings early with sahur or "pre-dawn meal" and ends right after the Maghrib prayers. Then, it's time to "berbuka puasa" and this cycle continues for the entire month before Eid or Hari Raya. We've rounded up our favourite restaurants with tantalising buffets and menus that you can indulge with your loved ones.
Travel Myanmar — or once known as Burma, is one of the many underrated countries in the world. The country has been recognised as one of the most beautiful and resource-rich countries in the world, with many hidden gems for luxury travel. That's why with this travel guide, you'll be able to see a whole new side of Myanmar that is yet to be discovered.
#lifestyleasiakl's Instagram of the Week We're in love with the new @omega Tresor range of watches. Sleek, elegant, and timeless, these timepieces seem to fit into any occasion, whether dressy or casual. It helps that @kaiagerberhas also been appointed as the face of Tresor.
Follow us @LifestyleAsiaKL on Facebook and Instagram on the latest restaurant openings, fashion previews, cocktail parties and celeb sightings in Kuala Lumpur.