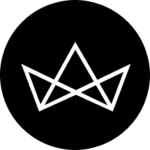 The Cheat Sheet: Bentley Continental GT, fresh makeup for CNY, and hotels with art collections
Gong xi fa cai! We wish you a very happy and prosperous Chinese New Year. May the Year of the Dog bring you much health and wealth. If you're stuck listening to yet another relative's advice on why you need to get married as soon as possible, distract yourself instead with this week's edition of The Cheat Sheet.
Style
Forget clutches and opt for a crossbody bag this Chinese New Year (CNY) instead. Why? Well, all the better to keep your hands free so you can give out more wishes and receive more red packets, of course. But in case you weren't able to get yourself one of these crossbody bags in time for the Lunar New Year, get them anyway for the rest of the year. They're worth it.
Beauty
Those of us on this side of the world are all too familiar with the swelteringly hot weather that each CNY brings. We don't want your makeup to melt off before you even arrive at the first house for visitations, which is why we've compiled tips and products for you to keep your makeup looking fresh all day long.
Travel
In a generation that lives and breathes design, we're constantly on the lookout to further deepen our knowledge of culture and art. One way you can do that is by checking in to one of these hotels that feature an impressive selection of art. In fact, some of these rooms are even masterpieces in their own right, and are designed by artists like Cecilia Berkovic and Bob Blumer.
Motors
Bentley raises the bar for grand tourers with its new, third-generation Continental GT. This sleek beast boasts more room, a better engine, higher technology, and all-round comfort for both passenger and driver.
#lifestyleasiakl's Instagram of the Week
Kiehl's iconic Powerful-Strength Line-Reducing Concentrate just got an upgrade, and we're loving it. The new formula now has hyaluronic acid and a greater amount of Vitamin C for even better results.