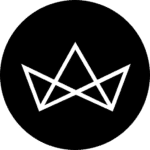 The Cheat Sheet: Best prosperity yee sangs, red eye shadows for CNY, and luxury villas in Bali
It's nearly a week since we left for Bali, and we're still nursing the post-holiday blues. Our souvenirs from Island of The Gods include a killer tan and a list of villas that you absolutely must check out the next time you're there.
Moving forward, we're also gearing ourselves up for the upcoming Chinese New Year. Equip yourself with enough red for the huat, and also yee sangs to toss for good health and wealth. Read on for more in our Cheat Sheet.
Food
T'is the season to toss food for the sake of prosperity, longevity, and overall huat. Of course, we can only be talking about the annual yee sang tossing. But being Lifestyle Asia, we won't introduce just any regular yee sang for you to try this lunar new year. Only the best will do, hence we've rounded up seven yee sangs that feature luxurious ingredients including scallops, abalone, lobster, baby snapper, and more.
Beauty
Red lipsticks for that Chinese New Year burst of red is so mainstream. Outdo your relatives and don red eye shadows instead to complement your red outfit. We list five of the best red eye shadows money can buy, that would also suit Asian skin tones.
Travel
Fresh from our trip to Bali, we bring you a list of suggestions on where to stay. Villas are a must-do, and we've rounded up seven of the most beautiful ones for you and your posse. Be sure to bring your most Insta-friendly swimwear.
#lifestyleasiakl's Instagram of the Week
Amouage's latest fragrance, the Beach Hut for women was a great beach holiday scent. With notes of geranium, driftwood, and patchouli, the scent lasted well into the day and warmed up sensuously.
Follow us @LifestyleAsiaKL on Facebook and Instagram on the latest restaurant openings, fashion previews, cocktail parties and celeb sightings in Kuala Lumpur.