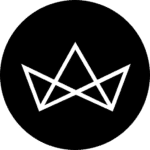 The Cheat Sheet: Birch Bar, Bobbi Brown, and Ferhat Nazri-Aziz's favourite Malaysian getaways
It's a big week for Kuala Lumpur. For one, athletes from all across Southeast Asia are in town for the three week long 29th SEA games, where we bagged the first gold for sepak takraw. Then of course, there's KL Fashion Week at Pavilion KL where models, designers and guests are rubbing shoulders.
Over on the art front, the Cooler Lumpur Fest is back this year, with the theme of "Dangerous Ideas". For details head over to  our art exhibitions. Music fans, specifically those who grew up listening to Linkin Park, will also be in for a treat as The Bee @ Publika for instance is organising a Linkin Park Tribute Show in honour of the late Chester Bennington. On the line up of acts are prominent local bands such as Kyoto Protocol, Sekumpulan Orang Gila, Patriots, Scarlet Heroes and Night Skies & Visions.
Nevertheless, if you're looking for a chilled weekend far away from the crowd, our Cheat Sheet this week may help.
Eat
Whether you're craving for a spicy bowl of tom yum soup, or a scrumptious plate of grilled pork, these 8 best Thai restaurants in KL will serve you ample of choices.
Drink
In the mood for Malaysian flavours this Merdeka month? Perhaps some local-foreign fusion cocktails will do the trick. We love the doritos tequila, nori scotch whiskey, and shiitake mushroom rinomato from this new bar, Birch by Head bartender Alvin Au Yong and bar consultant Joel Poon (pictured above).
Beauty
Out to the mall but not sure what to buy? If you don't have all of these iconic Bobbi Brown products, you may want to head to their outlets right now.
Travel
If you're planning for a short weekend trip, get some ideas from Ferhat Nazri-Aziz. The former head of PR and marketing of Melium group narrows down his 5 favourite places to visit in Malaysia.
#lifestyleasiakl's Instagram of the Week
Lifestyle Asia KL is KL Fashion Week's official luxury lifestyle media and we're running a contest throughout the week to mark the occasion. All you have to do is post your OOTD and win great prizes like weekend stay at Westin Hotel KL, Fendi sunglasses, and more!
Follow us @LifestyleAsiaKL on Facebook and Instagram on the latest restaurant openings, fashion previews, cocktail parties and celeb sightings in Kuala Lumpur.