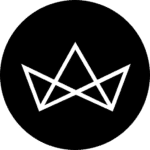 The Cheat Sheet: Christmas turkeys, ski resorts in South Korea, and Christmas gift guides for him
December has had a meteoric start. And with another long weekend coming to celebrate Sultan of Selangor's birthday on 11 December, it's going to pass us by in a blink of an eye. To make the most out of this extra time out of the office, this week's edition of our Cheat Sheet will help you solve the little holiday dilemmas you must be having by now.
Food
It's less than three weeks to go 'til Christmas. And if you're already dreading what to cook for the big day, there's no need to cancel your holiday dinners this year. We discovered four hotel restaurants that whip up the best tasting Christmas turkeys to share with the fam bam this year.
Travel
It may be a little too late to book your last-minute travel plans for Christmas, but you can still enjoy the white, puffy snow until April in South Korea. So, get your gears ready and strap your skis to visit these 7 world-class ski resorts near Pyeongchang, which will host the upcoming 2018 Winter Olympics in February next year.
Beauty
It's time to crack your head to get the best presents for the men in your life. In our Christmas gift guide for men, we have gifts for gentlemen of every stripe, from the gym buff to the ones who pad on some makeup on the sly.
Style
Brace yourself for all the Christmas and year-end parties you need to attend this month. Aside from investing in  chainmail dresses and accessories this festive season, the timing couldn't be more perfect to polish your sparkly looks with these jazzy clutch bags.
#lifestyleasiakl's Instagram of the Week
Aside from our on-going 12-week holiday getaway contest, we also launched another giveaway extravaganza on 1 December. Running until Christmas Day (25 December), our 25-day Christmas giveaway takes one fabulous prize such as a 3D2N stay at G Hotel Kelawai in Penang up for grabs to one lucky winner each day. Like, comment and tag here to win it today.
Follow us @LifestyleAsiaKL on Facebook and Instagram on the latest restaurant openings, fashion previews, cocktail parties and celeb sightings in Kuala Lumpur.