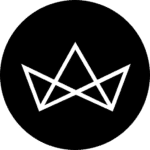 The Cheat Sheet: Fenty Beauty, Malaysian jewellery brands, and Lifestyle Asia KL's getaway contest
Deepavali is fast approaching and while we won't be enjoying a long weekend anytime soon, at least we can have another day in the middle of this week to rest. So don't hold back if you're planning to rock it out at giant water slide party at Slide The City or spending a day discovering Publika Art Week this weekend.
But if you're not quite sure with what to do this Saturday and Sunday, take some inspirations from this week's edition of our Cheat Sheet.
Beauty
There's no better time to catch up on sleep than weekends and trying some beauty hacks. So make sure you try any of these 10 tricks so you can have a rejuvenated glow come Monday at the office. If it doesn't work right away, cover it up with Rihanna's Fenty Beauty Galaxy Collection.
Style
The weekend is also the perfect time to swing by thrift shops and vintage stores. Don't worry if you don't have enough time. You can do it at the comforts of your home by simply visiting these online vintage stores. Do check out 10 best fashion moments of the week for some inspiration before you have a go at it.
Shopping
If you're on the prowl for the most artistic watches to add on your collection, drop by Jaeger-LeCoultre flagship boutique this weekend and you're sure to see around 20 exclusive watches you cannot find anywhere else in Kuala Lumpur. But if you're looking for jewellery pieces, you can covet them from these Malaysian brands that are on the rise.
Travel
There may not be any long weekend in sight before December, but it's still best to know the hotels and resorts that are about to open. We recommend bookmarking Rosewood Phuket's website so you can be among the first to book your stay when the resort opens on 2 November. Just make sure you bring your Canon EOS M5 camera and show us colourful photos of the place when you get back.
#lifestyleasiakl's Instagram of the Week
Last Monday (9 October), Lifestyle Asia KL launched a massive 12-Week Holiday Getaway Contest where you, our dear readers, can win accommodations in luxury hotels and resorts in Malaysia, Thailand, and China! Aside from revealing a new holiday destination per week, we'll also be announcing the weekly winner every Monday until 25 December. So make sure you visit our website and our contest post on Instagram @lifestyleasiakl at least once a week until Christmas.