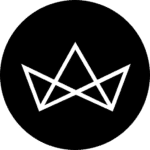 The Cheat Sheet: Halloween parties, 10 statement bags, and win a stay at Villa Samadhi Singapore
We're coming into our last weekend of October, which can only mean one thing: bring on the Halloween parties. We have seen several notable superhero and horror movies this year to predict the upcoming Halloween scene — mark our words, there will be more than a few Wonder Woman cosplayers and clowns. In case you don't want to go down the mainstream path, be sure to check out several Instagrammers to get inspiration for makeup looks this coming weekend.
But all of that would be for naught if you have yet to find yourself a Halloween party to go to, no? Fear not, we've got you covered. In this week's edition of The Cheat Sheet, we bring you some of the city's hottest Halloween parties to attend. The next day, nurse your hangover by working out with EMS training, and then sign yourself up for yet another giveaway that's happening with us. Read on for The Cheat Sheet.
Culture
Add to your calendar not one, not two, but eight Halloween parties spread out across KL town this weekend. From a Rockstar Edition of the Day of the Dead at Le Noir to a Chinese vampires at PS150, it's time to get spooked. Can your partying heels handle it? Only one way to find out.
Style
The fall season is very much upon us, but we still can't get enough of the fashion. While we can't don the cool coats that fall trends have, we can still make a bang with these 10 statement bags that includes this polka dotted Loewe Puzzle bag, Fendi's colourfully monogrammed Kan I bag, and the two-dimensional Prada velvet bag.
Fitness
After all that partying and binging over the Halloween weekend, it's time to take off those extra calories with a good workout. Try EMS training at these gyms, a technology that delivers electric impulses while you workout to activate deeper inner muscles that are rarely trained, which in turn will build up muscle and burn fat at a faster rate.
Travel
Other than our massive 12-week travel giveaway, we are also giving away free passes to the upcoming gourmand Samadhi Carnival 2017 as well as a grand prize of a two-day, one-night stay at Villa Samadhi Singapore. Join in the fun!
#lifestyleasiakl's Instagram of the Week
We are on to our third week of our massive 12-Week Holiday Getaway Contest where you stand a chance to win a stay at luxury hotels and resorts in Malaysia, Thailand, and China. Aside from revealing a new holiday destination per week, we'll also be announcing the weekly winner every Monday until 25 December. So make sure you visit our website and our contest post on Instagram @lifestyleasiakl at least once a week until Christmas.