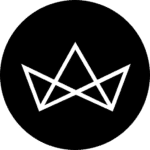 The Cheat Sheet: Mooncake boxes to gift, around the world with Aman, and designer home decor
We may not be having a long weekend this week, but Malaysia Day is upon us. Head out shopping, because there's bound to be great deals everywhere. Should you be at a loss on what to buy, worry not — we've got you covered with our Cheat Sheet this week.
On the international front, NYFW has just ended and we're on to London Fashion Week; the second leg of the Spring/Summer 2018 fashion weeks. Did any particular collections pique your interest, or perhaps, did the street styles during NYFW inspire you to update your daily wardrobe?
Whether it's food, travel, or fashion, take a look at this week's Cheat Sheet for your quick summary to what we posted this week.
Eat
Last week we showed you 10 mooncake flavours for you to indulge in. This week, we're showcasing five of the most aesthetically-pleasing mooncake gift boxes. Head out to purchase them, or opt for a home delivery.
Style
The streets of New York was abundant with fashionably dressed people during NYFW — so much so that it was difficult for us to pick just three styles for you to steal. But we trust we did a good job of picking out three different outfit styles for you to model after.
Design
If your wardrobe at home is filled with designer wear, it would make perfect sense for that wardrobe to be a designer brand as well. Take it one step further and decorate your home with these pieces and home decor from known fashion designers, including Vera Wang, Gucci, and more.
Travel
Forget squeezing with commoners into a plane — get your own private jet ride with 15 of your friends and family for a trip around the world with Aman. The 22-day expedition will see you travelling to nine countries and stay in Aman residences whilst experiencing the local sights and cultures.
#lifestyleasiakl's Instagram of the Week
Dior Homme collaborates with American artist Dan Witz for the brand's Winter 2017-2018 collection. The street artist's works will be appearing on the brand's suits, jackets, trousers, coats, capes, backpacks, bags, and sneakers.
Follow us @LifestyleAsiaKL on Facebook and Instagram on the latest restaurant openings, fashion previews, cocktail parties and celeb sightings in Kuala Lumpur.