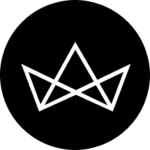 The Cheat Sheet: Rooftop restaurants, Aesop Gift Kits, and the new Mercedes-Benz E 350 e plug-in hybrid
With belated Halloween celebrations over and us going into our second week of November, it's basically Christmas already. That means it's time for you to start seriously thinking about that festive wishlist. It could be your personal wishlist or your loved ones' but the main point here are gift ideas, and we are here to help. Read on for this week's edition of The Cheat Sheet to give you some early gift ideas for the upcoming festivities.
Food
Kuala Lumpur has a beautiful city skyline, and the best way to appreciate it is by dining in rooftop restaurants that allow you to take in the view while enjoying the food. Our list of best rooftop restaurants in KL will ensure that you won't run out of date nights for the rest of 2017.
Beauty
Picking out gifts for others can be a rather stressful adventure, especially if you're unsure of what the other person might like. Enter the Aesop Gift Kits for 2017/18, entitled The Enigmatic Mind. These gift kits have been curated for different personalities, so read on and see if these fit any personalities you know.
Motors
What if you could save the world with a hybrid car but still do it with luxury, comfort, and speed? It's possible with the new Mercedes-Benz E 350 e, a plug-in hybrid car. We tell you five other things you need to know about this sporty hybrid, and you might even perhaps consider this as a Christmas gift to yourself by the end of this year.
Style
For one-of-a-kind gifts, visit the new Jaeger-LeCoultre boutique in Pavilion Kuala Lumpur. We show you the boutique-exclusive timepieces from the brand that you'll be able to find in the store, making sure that your gift will be truly unique.
#lifestyleasiakl's Instagram of the Week
We are giving away our fifth travel prize this week! Soak in the beautiful ancient Chinese architectural buildings and Zhouzhang water village when you win a 3D2N stay at the Swissötel Kunshan. Join our massive 12-week holiday getaway contest until Sunday and you just might win it.