Last night saw a gathering of some of Kuala Lumpur's most stylish stars at the Tanzini Restaurant, G Tower, to discover the latest technological masterpiece that is the HP Spectre laptop. At only 10.4 millimetres, this is the world's thinnest laptop, not to mention most luxurious and stylish to date. Hosted by actress Sarah Lian, the dinner was an elegant and fashionable affair, with guests dressed to the nines in black and gold, and treated to a delicious five-course meal. At the end of the night, a lucky draw took place and one lucky winner — entreprenuer Megat Amir Danish — took home his very own HP Spectre. Flip through the gallery to see snaps from the dazzling event.
1
The beautiful dinner setting at Tanzini, G Tower.
2
The table setting was done by the uber-talented Moments (@momentswedd) team.
3
The ultra-thin HP Spectre, the thinnest laptop in the world at only 10.4 millimetres.
4
The HP Spectre with matching black and bronze mouse — because everything needs to match!
5
Our beautiful emcee for the night: Sarah Lian.
6
Tung Mei Chin was one of our first guests to arrive!
7
Handsome actor and model Anthony Pang flashes us a cheeky grin.
8
Model Imran Fauzi makes his entrance with a gold bowtie.
9
10
Music producer Daniel Veerapen cuts a handsome figure in his black suit.
11
Founder of M Talent, Manisha Jagan, adds a touch of blue to the night.
12
Kym Lim and Jess How of HP flank actress Hannah Tan for a pre-dinner photo op.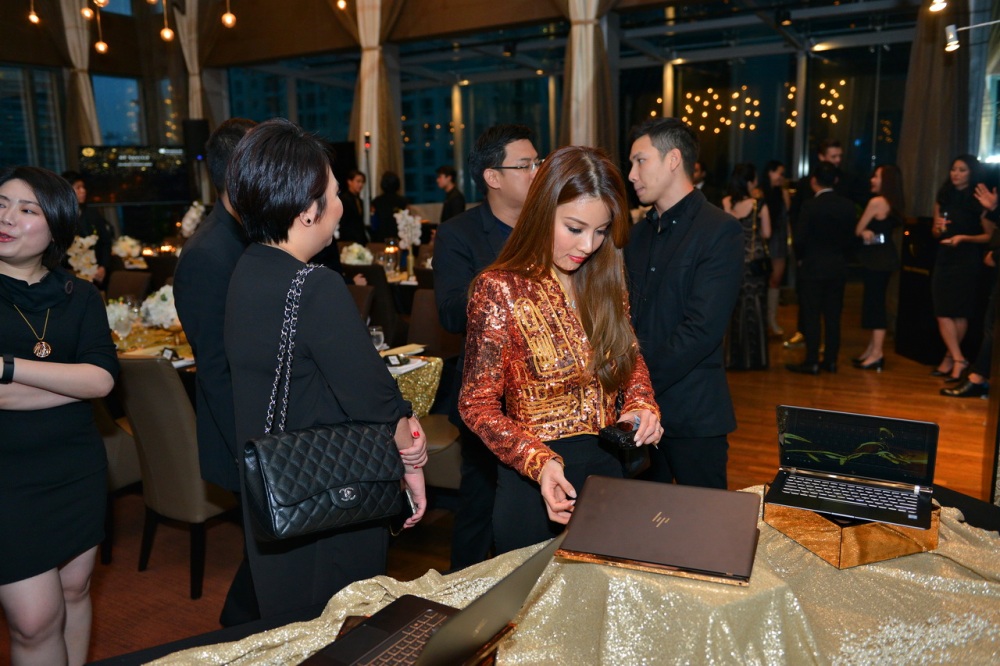 13
Hannah Tan marvels at the HP Spectre.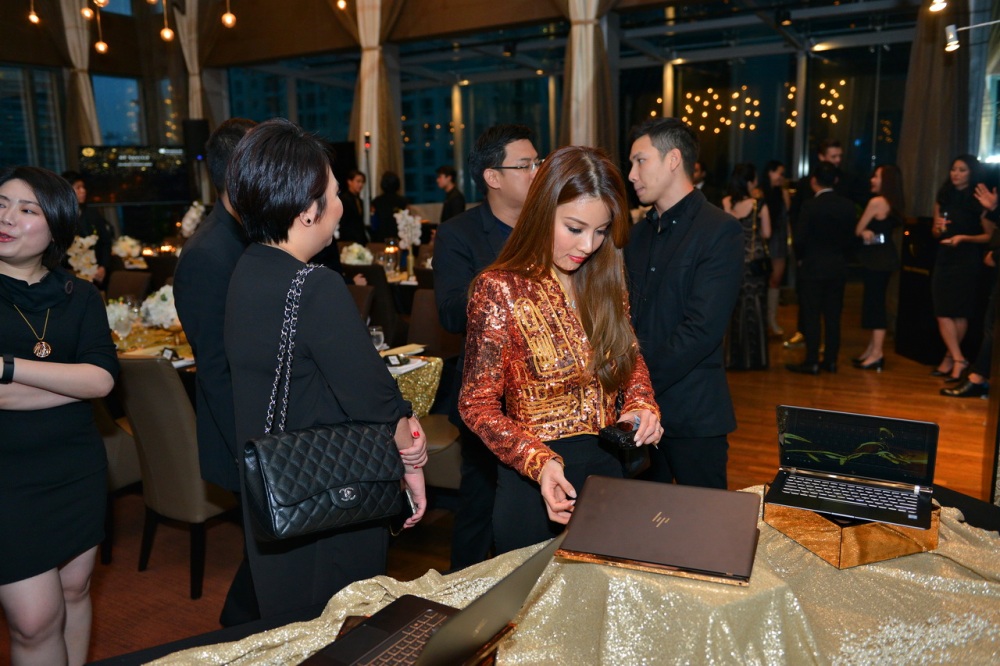 14
Xandria Ooi takes a gander at the remarkable laptop that is the HP Spectre.
15
Andre Amir and Imran Fauzi chat it up.
16
Carl Graham and Ori Chiew walk in hand-in-hand.
17
Media personality, Mark O'Dea, flashes one of his cheeky grins.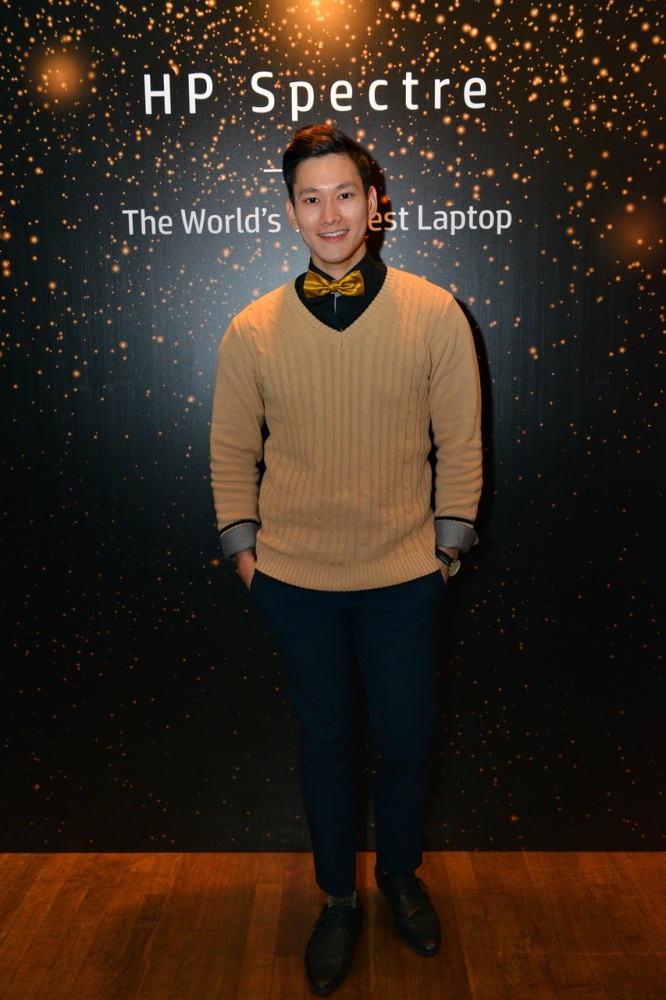 18
Nigel Chin breaks out of the black suit box with a gold sweater — major style!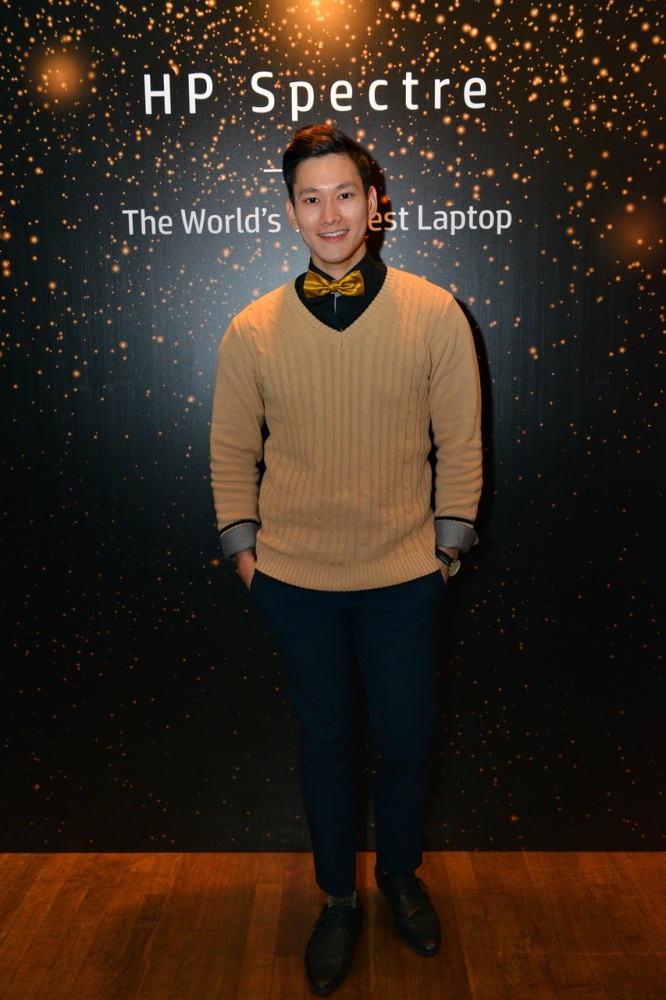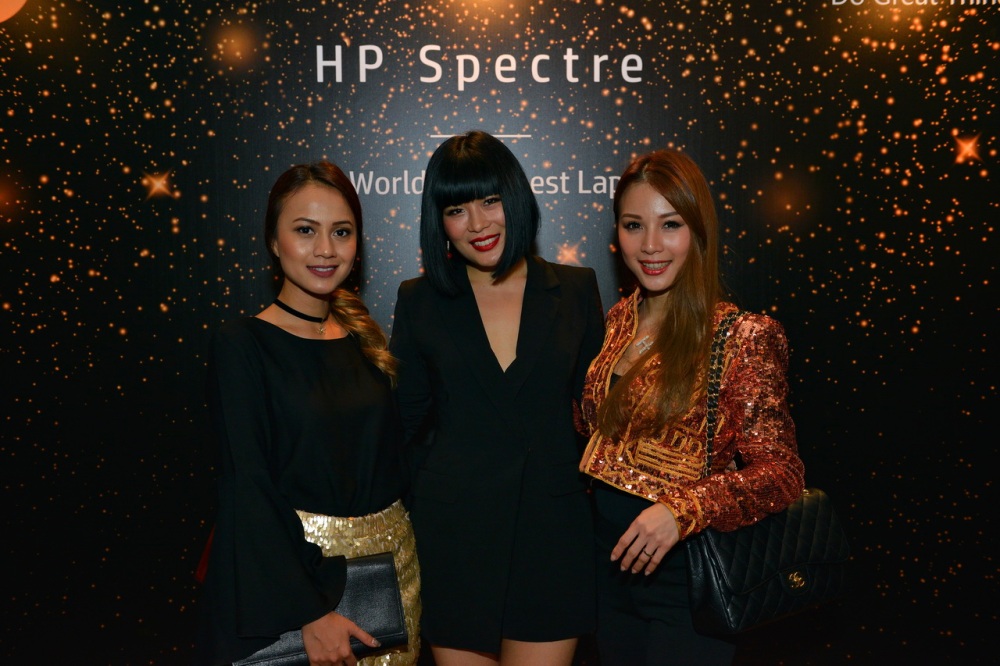 19
Pretty maidens all in a row — Reem Shahwa, Xandria Ooi and Hannah Tan looked absolutely stunning!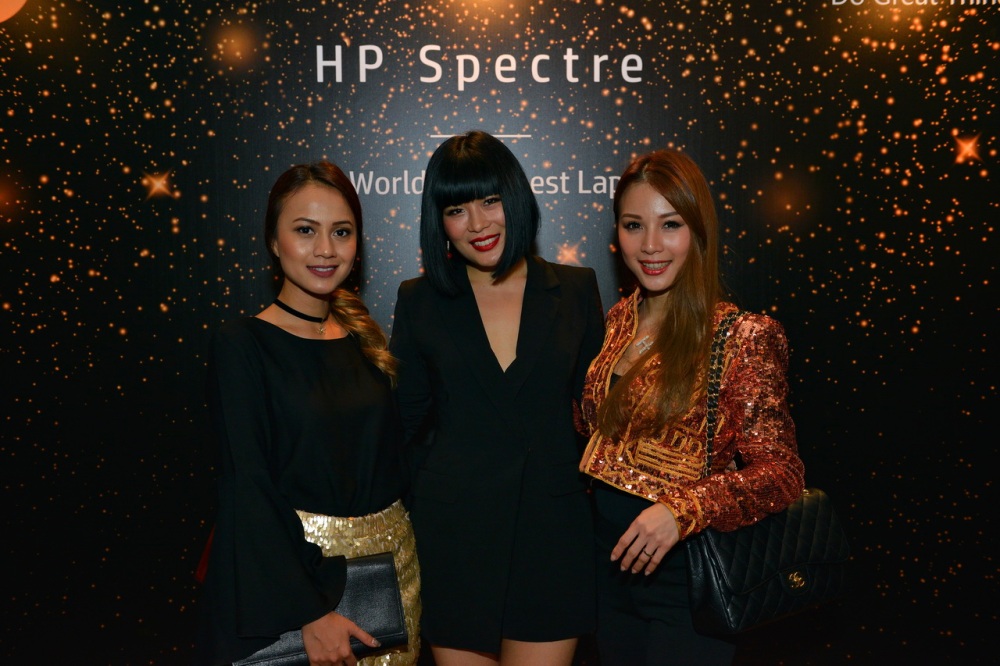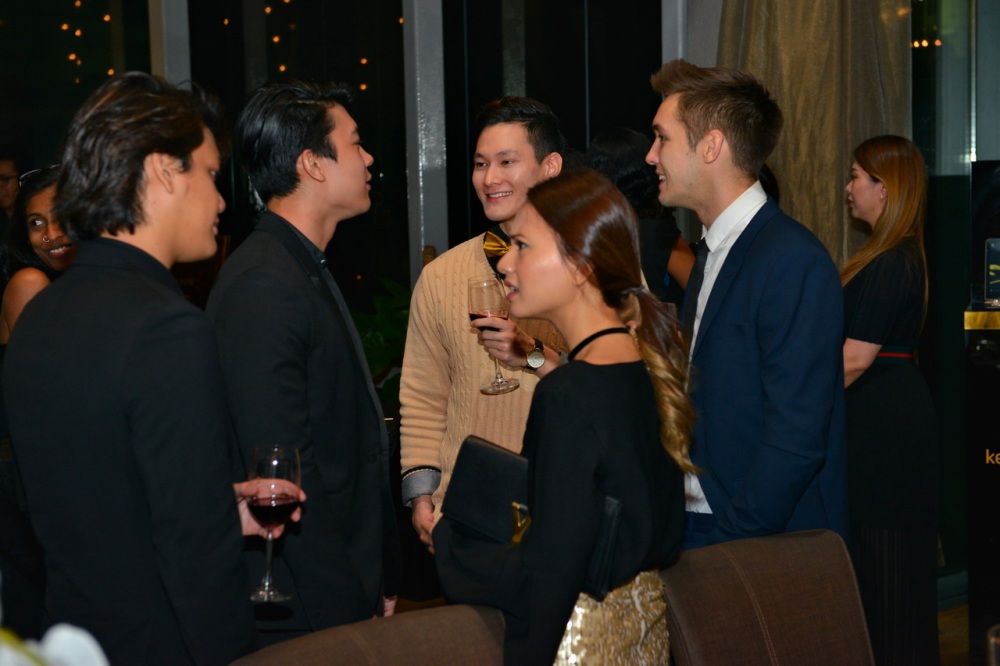 20
Everybody has fun catching up.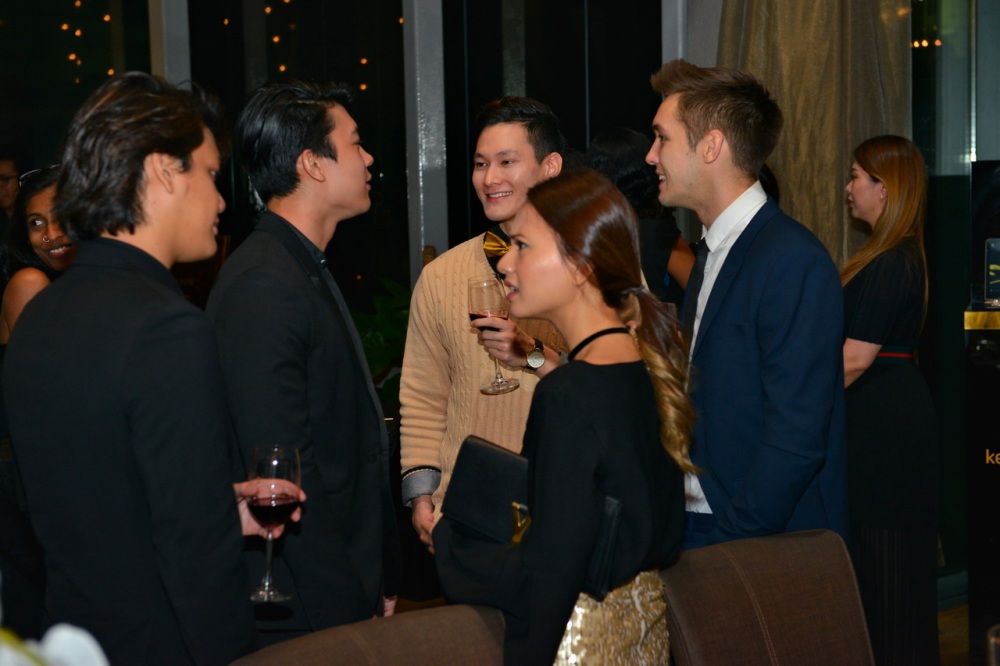 21
Guests mingle before dinner.
22
Petite beauty Jasmine Suraya Chin is totally adorable in a rose gold number.
23
Sarah Lian kicks off the party.
24
Kym Lim of HP explains the inspiration behind the design of the HP Spectre
25
Everybody listens intently to the speeches.
26
Sazzy Falak gives husband Nazril Idrus a quick peck while holding the HP Spectre.
27
Zaida Ibrahim experiences the featherweight of the HP Spectre.
28
Reem Shahwa gives the HP Spectre a go.
29
Sazzy chats it up with Manisha and Andre.
30
Sarah talks to fashion designer Justin Yap over the first course.
31
Fly FM radio announcer and dancer Dennis Yin holds up two HP Spectre laptops.
32
Entrepreneur Megat Amir Danish and his date strike a quick pose for the cameras.
33
Evan Siau, Imran Fauzi, Justin Yap, Andre Amir and Megat Amir Danish are literally men in black.
34
The heartbreakers club – Anthony Pang, Mark O'Dea, Dennis Yin and Nigel Chin are all steadfast members.
35
Megat Amir Danish is the lucky draw winner of the night, taking home his very own HP Spectre. Can't lie — we're all green with envy!