The team behind Lifestyle Asia KL cheering to 13 years of being in Kuala Lumpur.
The team behind Louis Vuitton Malaysia.
(From left: Communications Manager, Angeline Au, Valarie Chan, and Rabecca Tan.)
Selection of drinks from Pernod Ricard were prepared for guests, including this Martell Noblige Hot Toddy.
Beefeater Tonic and Jameson Ginger & Lime.
From left: Deputy editor of Lifestyle Asia, Martin Teo; Ning Baizura; marketing manager of Alila Bangsar, Chris Chia; emcee of the night, Edwin Sumun; and director of Xcess Communication Beverley Hon.
Natalie Yip, PR & Marketing Manager of Dior.
Braun Buffel's craftsmen busy stamping away the guests' initials on their chosen gift from the brand.
Fitness entrepreneur, TV host, and wellness celebrity coach Nana Al Haleq showing how it's done at the Braun Buffel photo wall.
Amanda Ariawan and Noel Tan from Wei-Ling Gallery.
Unsure of the future? Have burning questions? Tarot card readers were also at the event.
From left: Shahrezzan Ezani, Jimmy Najeem, Alia Bastamam, and friend.
Brian Lau and his partner enjoying the views of the city from CÉ LA VI Kuala Lumpur.
Guests were also invited to try out the art of sabrage G.H. Mumm bottles.
Miss Universe Malaysia 2019, Shweta Sekhon.
From left: Luna Azlina, Jane Teoh, Kayda Aziz, and Danny M Sulaiman.
Lim Shin Yee, Vivien Tan and Muhamad Rohaizal Bin Roosley (AJ) from FJ Benjamin.
No event is complete without a lucky draw! Model Jae Loo walked away with products from Sulwhasoo worth RM2,000.
Ever so curious about heated tobacco devices? IQOS was there to guide guests on how to use its units.
The IQOS lounge all set and ready for the guests. Doesn't it look inviting?
From left: Miss Universe Malaysia 2019 Shweta Sekhon, Rabecca Tan, and Valerie Chan.
Alice Wong, digital marketing manager of Suria KLCC; Chris Chia; Geraldine Ang, senior manager, Group Marketing of Suria KLCC.
Ning Baizura and Selina Yeop Jr.
From left: Sonya Danita, Bianca Ong of Ladurée and Sarah Rostam.
Another star, Arja Lee showing the crowd how it's done at the Braun Buffel photo wall.
From left: Martin Teo, Teh Wen Fei and Soo Shea Pin of Anya Hindmarch, and Alby Thum of Burda Malaysia.
Andre Amir working his thing at the Braun Buffel wall.
On display was Braun Buffel's newest collection for guests to view and take pictures with.
Chelsia Ng shining bright at our 13th anniversary party.
Award-winning actress and model Tong Bing Yu.
Alven Chai of Puma and Vanessa Tevi Kumares.
The team behind Prestige Grp, who also very kindly contributed to the goodie bags you received!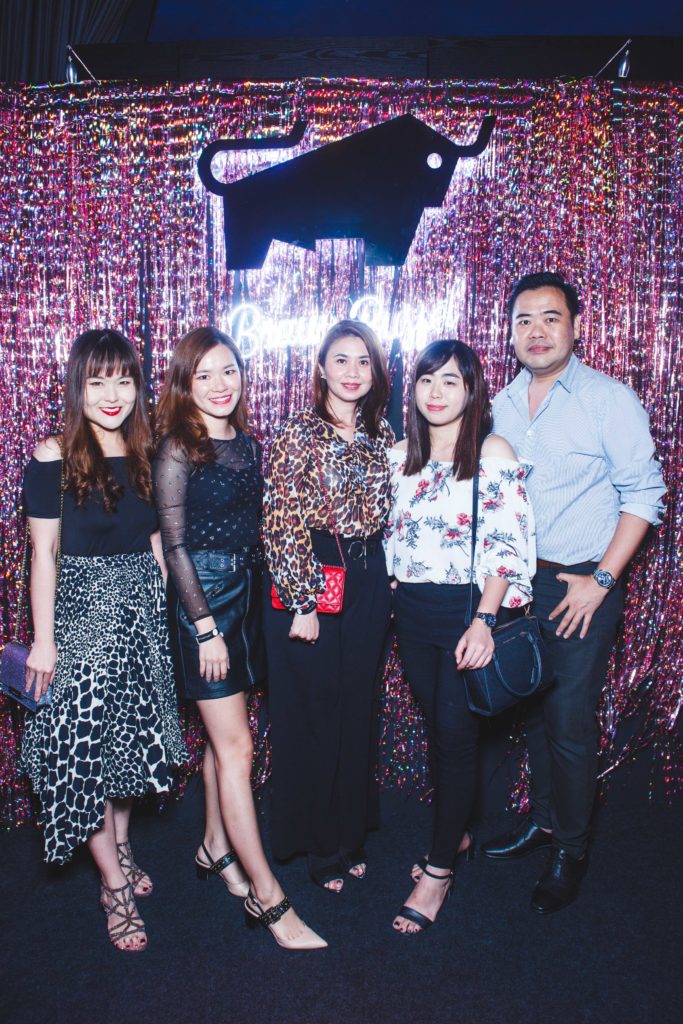 Associate publisher Steven Chan and Lifestyle Asia co-founder Richard Nilsson.
The team behind W Kuala Lumpur and Commas PR.
The team behind one our event's sponsors, PUMA together with Burda's head of digital sales Chris Ng.
The team behind Luxasia, who was also one of the sponsors for our lucky draw prizes.
To many more years, Lifestyle Asia KL!
You've finished this slideshow
Shop all looks
Back to article
13 years ago, Lifestyle Asia KL launched. It became one of the ultimate guides in the city for anything related to luxury and lifestyle—hands up if you're constantly following us on updates for the latest places to wine and dine! We celebrated this huge milestone with a rocking celebration at
CÉ LA VI Kuala Lumpur
. It was a night filled with drinks provided by
Pernod Ricard
, as well as activities kindly sponsored by 
Braun Buffel,
a stylish little
IQOS
room, and of course, laughter. Scroll through the gallery for some of the best moments that happened during our 13th-anniversary party.
(Photos: Saufi Nadzri Photography)
Event Gallery Lifestyle Asia Lifestyle Asia KL