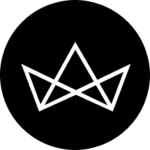 Trending: Extraordinary mooncake flavours, wine lessons and the launch of the world's thinnest laptop
It's finally the weekend! How are you celebrating life this week? Here's a quick recap on what Team LSA KL have been up to eating, eyeing and exploring.
Eat: 
Mooncake season has already begun, and we've sniffed out some very interesting flavours to try this year. The love-it-or-hate-it star flavour, durian, returns in its full glory in choices of Red Prawn or Musang King variety. Other extraordinary flavours we've discovered include Custard and Oats, Dragon Fruit Lotus Paste, Mini Ping Pei Avocado Paste and Teh Tarik-flavoured Yam Paste with Macademia Nuts, among others. See our list of 8 places in KL to get your mooncakes this year.
Drink:
This week's drink agenda is to experiment with the temperatures at which you sip your vino, and get at least one step closer to finding your favourite wine. We spoke to Wee Shien Loong, the Assistant Manager of Mandarin Grill in Mandarin Oriental Kuala Lumpur for a few tips and starting points. Read what he has to say when it comes to different types of wines and the best temperature to enjoy each of them here.
Visit:
Here's our roundup of art exhibitions in KL to check out this August. The themes of the exhibitions include a showcase of the transformational period during the service of Malaysia's fourth Prime Minister, Tun Dr Mahathir Mohamad, exploring our infatuation with the past where good times were abundant, as well as the convergence of souls and the conversations between them.
Shop:
If you're a fan of William Shakespeare's works, have a look at the writing instruments in the Montblanc Writers Edition William Shakespeare collection. To commemorate the year of 1597 when his biggest piece of work, The Tragedy Of Romeo and Juliet, was published, the William Shakespeare Limited Edition 1597 writing instrument is limited to exactly 1597 pieces.
#LifestyleAsiaKL Instagram of the week:
On Thursday, we had an exclusive evening with our LSA and entrepreneur friends to launch the HP Spectre, the world's thinnest laptop. The dress code of the night was black and gold, following the luxurious laptop's colour theme and our guests looked absolutely stunning, as demonstrated by the gentlemen above. See more pictures of the event here.
Follow us @LifestyleAsiaKL on Facebook, Twitter and Instagram for a daily feed on the good life in KL city.