This is your comprehensive Valentine's Day gifting list.
Tokens of love simply need to be so. It could be a shared meal; a sweet bon-bon. Quality time spent in each other's company. It's less about the flashy — unless that's the love language at hand! — and more about the personal. Things and sentiments, big or small, that show you listened. You care. You appreciate. You're here, for good.
We've come up with a list of gifting ideas for Valentine's Day 2021, but — as the best gifts are all about personalisation — you'd probably know best. Take a gander anyway.
This article first appeared on Lifestyle Asia Hong Kong.
1
For promises made in metal: Louis Vuitton for UNICEF's Silver Lockit bracelet
What's better than a squared-off clasped box to open on Valentine's Day? The promise of a pretty new trinket and an accompanying donation, of course. Louis Vuitton continues its #MAKEAPROMISE tradition with a US$100 donation to UNICEF for every purchase of the new Silver Lockit bracelets; this time strung along cords of pastel blue, seafoam and pink with padlocks made of recycled silver. This year's edition can also be purchased with the adorable Doudou Louis teddy bear.
Shop here
2
For the horologophile: Bremont's Build-Your-Own Martin-Baker Watch
Customisation is always the way to go to add that personal touch. That little detail that shows you really care. Bremont's Martin-Baker watch — released over a decade ago in partnership with the pilot ejection seat manufacturer, for which the model is named after — is now set-up for customisation through an online configurator. Over 1,000 combinations can be realised, with the case finish, dial and barrel colour, case back, strap and buckle all components that can be personalised. Now the question is: Blue or orange? Yellow? Purple?
Learn more here
3
For the trend-setter: FLO Jewellery's FLO Diffuser
The out-the-door mantra of 'keys, wallet, phone' have now expanded to include 'face mask'. For better or worse, the mask is now an essential part of everyday life — for the foreseeable future. FLO Jewellery's line of FLO Diffusers — available now, too, at Lane Crawford — are an ingenious, jewellery-adjacent addition to mask-wearing; a trendy little trinket that adds a real conversation starter to your quotidian face covering. A small, button-sized magnet encases a diffuser stone; here, a few drops of essential oil will allow aromatherapeutic scents to waft through the mask — cue freshness, all day long. Or, if you'd prefer, the industrial-grade magnet is strong enough to attach through clothing. The smiley-face version is adorable.
Shop here
4
For the curious: CircleDNA's Premium kit - Valentine's Edition
Is there anything more romantic than feeling cared for? CircleDNA's Premium kit is an unconventional Valentine's Day gift upon first ponder, but then — is it really? Nothing says 'I'm with you, for good' more than a comprehensive test — the world's most comprehensive, in fact, with 500+ reports — that reveals lifelong DNA insights; the very biometrics that can dictate so many factors into present-and-future qualities of life. For those trying or thinking of trying, the family-planning reports are sure to intrigue.
Shop here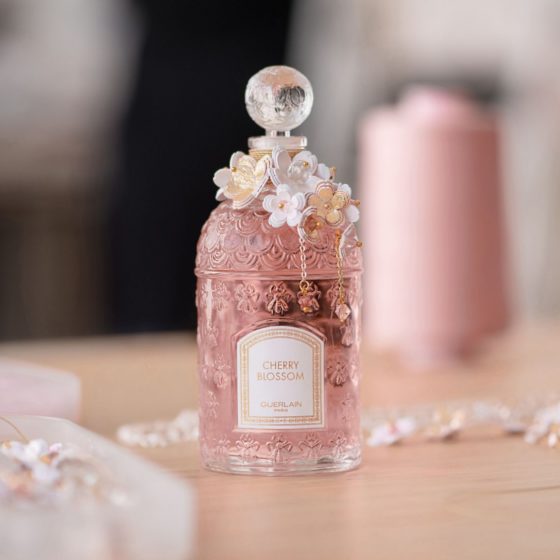 5
For the cognoscenti: Guerlain's Cherry Blossom 2021 Millésime
There's something so intimate about gifting perfume; scents, after all, evoke attachments to time and memory. Guerlain's Cherry Blossom 2021 Millésime is — as per usual with the brand's Exceptional Creations — housed in a coffret that's all objet d'art. Anchored with a floral necklace designed by Parisian artist Lucie Touré, this delicate fragrance is a tribute to the beauty and ephemera of Japanese sakura. There are only 2,466 bottles reserved worldwide so this is a gift as stunning as it is special.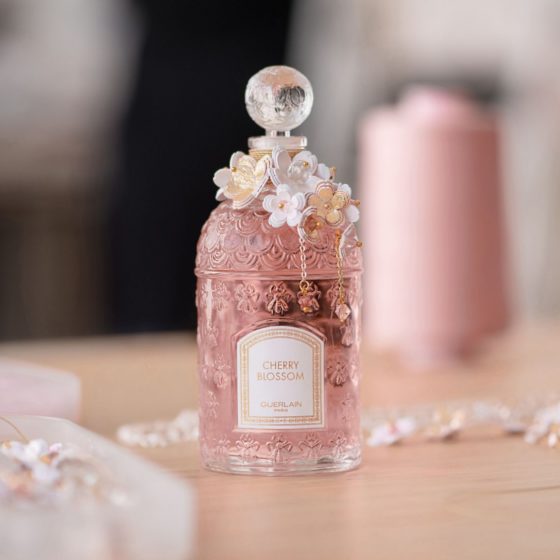 Shop here
6
For the homebody: Dior Maison's Toile de Jouy Rouge table setting
The home where the heart is, and the heart of a home? The kitchen, definitely. Dior Maison revisits its beautiful toile de Jouy print in gradients of red this Valentine's Day ("The colour of life," as christened by Mr Christian Dior) through a set of homeware services — think mugs, plates, soup tureens and salad bowls — designed by artistic director Cordelia de Castellane. The rouge diverges from ceramic table settings' conventional white-and-blue colourway; a stunning homage to romance and all things passionate.
Learn more here
7
For the altruist: Charitable donation
For some, things of a tangible, material nature simply do not hold any appeal. A charitable donation in his or her name, then, is a beautiful sentiment — especially if the cause chosen represents something close to their hearts.
(Image courtesy of United Nations / Unsplash)