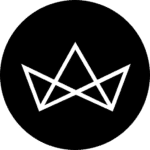 This week's best stories: African fashion designers, vegan wine, and Breitling's Navitimer 8
Say hello to the long weekend, courtesy of Hari Raya. To those celebrating, we wish you Selamat Hari Raya Aidilfitri, maaf zahir dan batin. If you're not celebrating and have too much time on your hands, do take the time to look through our best stories of the week. We have a pretty good lineup for you this week.
Dining
Earlier this month we told you what Iberico pork is all about. This week, we tell you where exactly in KL you're able to fix that craving. We list seven places to get Iberico meat in all forms: skewered, in a burger, or on a pizza.
Drinks
Just because wines are made of grapes, doesn't mean it's vegan. While we're certain you need a drink to get over that fact, allow us to educate you on why not all wines are vegan, and which brands are. Hint: it's okay crack open that bottle of Moët bubbly.
Style
Everybody knows French, British, and American designers. Even the Japanese designers are a rising bunch, but what about African designers? We can bet some vibranium that you don't know many. That's why we took it upon ourselves to list seven rising African designers as well as the fashion labels they're designing for.
Grooming
Don't just limit spa sessions to our mothers — fathers deserve a spot of pampering too, this Father's Day. We put together five spas around the city that offer services catered especially for men. We're particularly intrigued by the Hang Tuah spa treatment offered by The Ritz-Carlton, Kuala Lumpur that is solely catered to men only.
Watches
At long last, Breitling's Navitimer 8 debut in Baselworld is making its way to Malaysia. The collection after its Huit Aviation Department, set up in 1938 specifically to produce onboard cockpit instruments and pilot's watches. To find out more about the collection, read all about it in here.
Home
Rugs. Not exactly the sexiest thing to shop for, but they are an essential part of home living. They spruce up your interior and breathe life to your otherwise minimalist-looking home. But don't just shop for any run-of-the-mill rugs at Ikea. Instead, allow us to introduce to you five rug makers in Malaysia who are doing well locally and also internationally. It'll be a great conversation-starter the next time you have guests at home too.
#lifestyleasiakl's Instagram of the Week
Sacoor Brothers recently announced that they will be the Official Fashion Partner of the Portuguese National Team to the World Cup. We're looking forward to Cristiano Ronaldo all suited up for the occasion.
Follow us @LifestyleAsiaKL on Facebook and Instagram on the latest restaurant openings, fashion previews, cocktail parties and celeb sightings in Kuala Lumpur.