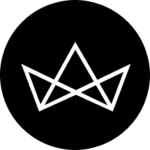 This week's best stories: Bil Musa on Malaysia's indie music scene, rejuvenate at Ulleungdo, and more
Another month has gone by. We're already at the last week of June which also means that we're now less than half a year away to 2019. This weekend, treat yourself to a dim sum buffet as a reward for surviving another month. Unless you're done with 'rewarding' yourself, join these Muay Thai gyms in Kl to kick back into shape before 2018 ends.
KL may be the destination for food, but we also have pretty nifty workshops around the city. Here are six of them for you to join to get your creative juices flowing. Read on to see what more you can do this week.
Beauty
Thanks to Malaysia's unpredictable (and humid) weather, even the most expensive makeup can just melt off from our faces. Don't let your two-hour makeup regimen go to waste, put these sweatproof tips to good use. Your makeup will definitely stay on until you properly remove it with a cleanser.
People
Unlike the glitz and glam we see on our screens, being a singer is a tough job and to strive in your local music industry is an even harder task. We spoke to Bil Musa, who will be performing on the upcoming Good Vibes Festival 2018, on Malaysia's local indie scene — and it's definitely not what it seems. Read it all here.
Dining
We're spoilt for choice when it comes to food. If you're craving for some hummus, tahini, falafel, and more, these Middle Eastern restaurants in KL are right up your alley. We've listed down restaurants that serve Lebanese and Yemeni food to Syrian inspired cuisines that will fill your tummy to the brim.
Home
Nothing better than winding down after a long day in a beautifully scented home. Fragrance diffusers are easy and handy, but there's something authentic about lighting up a candle that fills the space with warmth and invigorating scents. These Malaysian-owned scented candle brands use soy wax — which are better than the commercially-made paraffin candles. Here are six for you to choose from.
Travel
South Korea may be the home of everything K — K-beauty, K-fashion, K-pop, but slightly towards the east of busy Seoul is the island of Ulleungdo, a spot you should visit if you are up for total relaxation and rejuvenation. Home to the Seonginbong Mountains, this enchanting island is a hidden paradise unknown to many. Healing Stay Kosmos was just built two months ago that garnered the attention of many because of its architectural background.
#lifestyleasiakl's Instagram of the Week
Known for its signature Guest Chef Dinner Series, the #RitzCarltonKL will be taking your taste buds onto a journey of Japan. Held at The Library, it will be the home of its first Japanese Guest Chef – Hirohashi Nobuaki, the man behind Ushidoki, the fine dining wagyu kaiseki restaurant in Singapore.
The five-day promotion will last until 30th June 2018, and it features a four-course degustation menu with an option for sake pairing.
Follow us @LifestyleAsiaKL on Facebook and Instagram on the latest restaurant openings, fashion previews, cocktail parties and celeb sightings in Kuala Lumpur.