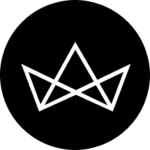 This week's best stories: Burberry's It bag, new restaurants and cafes, and Manhattan's cocktail bars
Three months down, nine to go! We've already hit the second quarter of 2018, and time is not slowing down. There are even more restaurants and cafes opening this month but another culinary headline has us on our toes: the crispy rendang showdown with the chefs of Masterchef UK.
But as always, news gets old, people move on. We hope this week's best stories will be a nice break from the rendang drama. Whether it's visiting art galleries or attending these leather crafting workshops, remember to use up your uber promo codes before they officially cease its operations on 8th of April.
Continue reading for our pick of the week's best stories.
Food
The list of restaurants and cafes just keeps growing. This month, we've listed down five newly opened eateries for you to venture. From something futuristic like Great – The Healthier Fast Food, to popular Penang dessert parlour that is now in Kuala Lumpur, Urban Artisan. Find out more on our website and we hope you are hungry.
Travel
The concrete jungle is starting to get warmer as spring approaches. But if the current weather is not your thing, duck into these cocktail bars in Manhattan and have a quiet drink. The cocktail bar scene in New York is a colourful and independent one, making these bars a must-visit if you're in or visiting the city that never sleeps.
Style
Fashion trends come and go, giving us great excuse to purchase a bag every season. While we love our mini crossbodies, this Burberry Belt Bag is our latest muse. The bag first debuted during the recent February 2018 show, which also happened to be Christopher Bailey's last collection for the brand. It's refreshing to see a change of silhouette as mini bags have been all the rage.
Beauty
Aesop has finally launched a new skincare range: In Two Minds, catered for combination skin. A range of trio — cleanser, toner and hydrator, this collection focuses on restoring the skin's balance and to soothe it as well. It took 3 years for the brand to conceive this range, and the results are definitely worth it. In Two Minds is now available in all Aesop stores.
#lifestyleasiakl's Instagram of the Week
The @chivasregal Mizunara Cask Edition arrives in Malaysia. Designed for the Japanese market and palate, the whisky is finished and aged in the Mizunara cask, one of the rarest in the world. The result is a lighter tasting whisky with key notes of pears, apples, and orange zest.
Follow us @LifestyleAsiaKL on Facebook and Instagram on the latest restaurant openings, fashion previews, cocktail parties and celeb sightings in Kuala Lumpur.