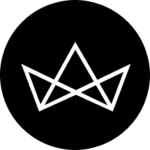 This week's best stories: Hidden bars in Penang, yellow eyeshadow, and the LV Archlight Sneakers
With the start of March, we are soon approaching the end of the first quarter of 2018. Time certainly flies, but that doesn't necessarily need to be a bad thing. The month of March brings to mind several things: the start of spring, a new fashion season, and new trends. We cover some of that in this week's best stories, so read on to find out more.
Eat
The sweltering weather from Chinese New Year seems to have come and gone, and we are enjoying a spate of evening showers. But fret not, because all this rain is perfect for having hotpot. We round up five of the best places to have some piping hot steamboat with friends, and maybe a few extra drinks.
Drink
Hidden bars are aplenty in KL, so head up north and do some bar hunting in Penang instead. We found six of them, including brand new bar Out of Nowhere that you can only access via a certain kitchen appliance.
Style
Chunky dad sneakers are still in, and this time they're available in a feminine variant thanks to Louis Vuitton. Enter the Archlight Sneaker, where we show you the multiple colourways available and also the thought behind its design.
Beauty
Goodbye red eyeshadow looks, hello sunny yellow. If you think the colour will be difficult to pull off on our yellowish Asian skin, worry not. We won't just tell you how to wear it, but also which ones to add to cart.
Travel
History buffs, take note. We list five historical hotels around the world worth checking in to, so you can experience the same room and bed as people a century ago (or more).
#lifestyleasiakl's Instagram of the Week
Brighten skin with the power of caviar, thanks to La Prairie's latest export: the White Caviar Créme Extraordinaire. Available this month at all La Prairie counters.
Follow us @LifestyleAsiaKL on Facebook and Instagram on the latest restaurant openings, fashion previews, cocktail parties and celeb sightings in Kuala Lumpur.